Halloween will look much different in 2020 but we are still celebrating with the traditions that we can, including our family tradition of having themed Halloween costumes. Early in quarantine, we were one of the lucky families who found a Nintendo Switch in stock. We bought it and quickly were hooked on playing Mario Kart together. It has become a really fun way that our family has bonded this year.
When it came time to decide what we wanted to be for Halloween, the choice seemed pretty clear. We needed to be Mario Kart characters!
The first Mario Kart Halloween costume to be revealed is the Mario costume… "it's a me!"
DIY Mario Costume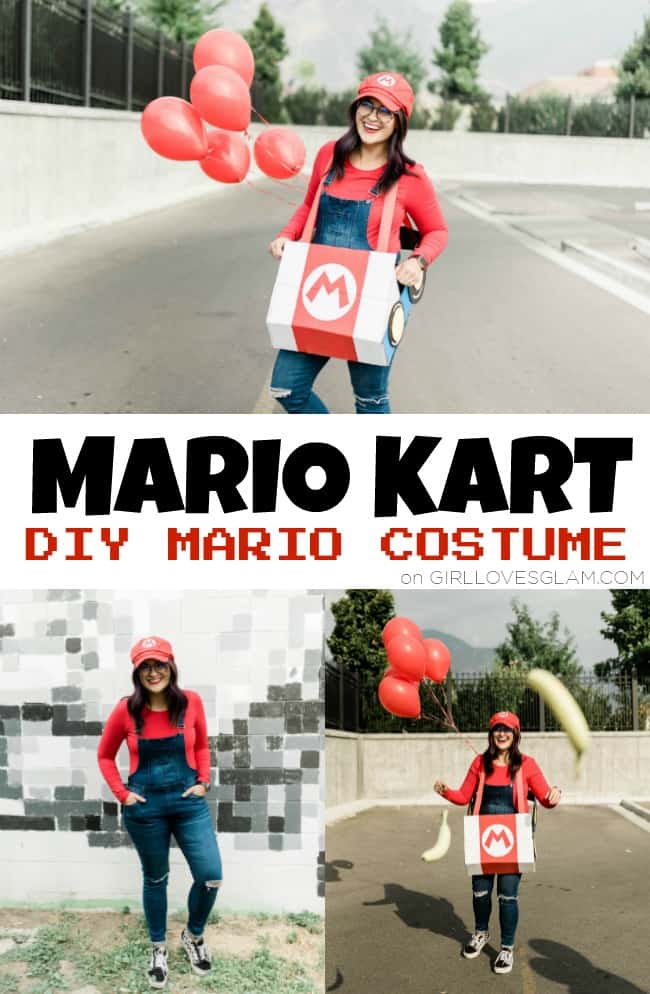 My Mario costume was the easiest one to create, because I didn't have to actually make anything for the costume, apart from the Mario Kart car.
Easy Mario Costume
To create this Mario costume, I purchased everything on Amazon. I will share the links below: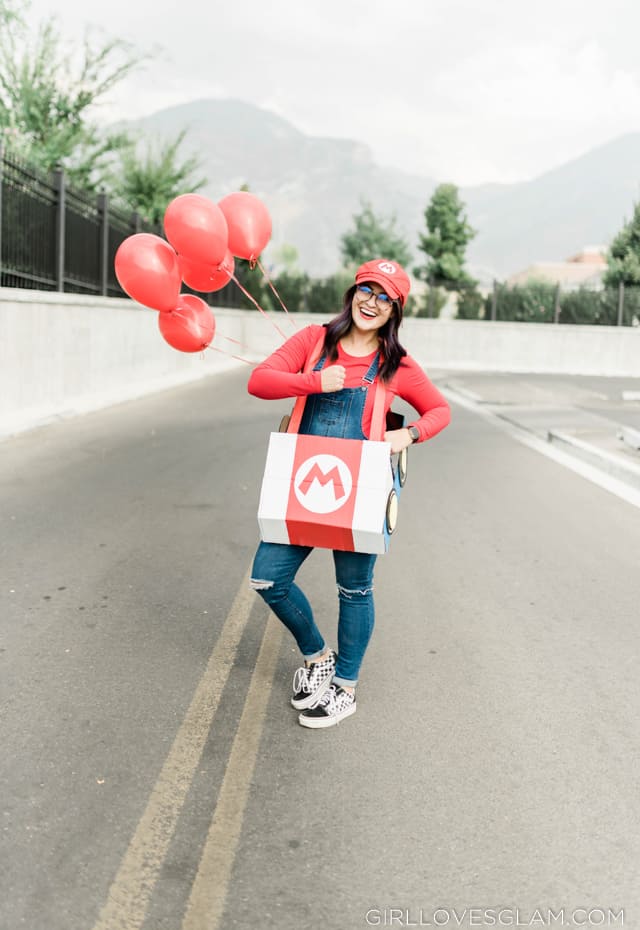 This was kind of a first for me. Usually there is some kind of DIY element for every costume I make but I knew the effort would need to go into the cars, so I let my costume slide a bit this year! It was the easiest DIY Mario costume I could come up with.
Be sure to check out each of our other Mario Kart inspired costumes for our family members and how to make your own Mario Kart cars. Don't forget to watch out for those banana peels!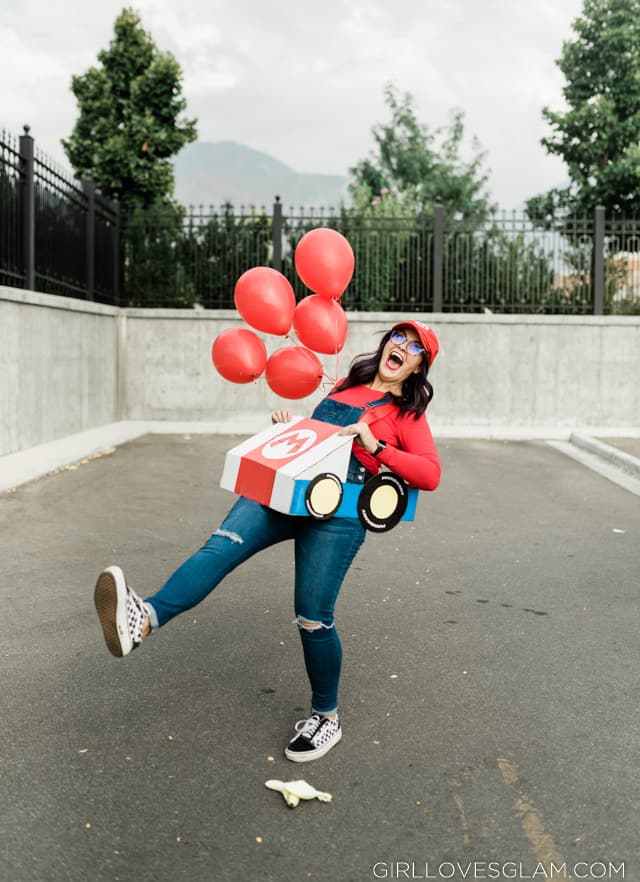 Family Halloween Costume Theme Ideas
You also don't want to miss out on our other family Halloween costumes from years' past!