This week has been so fun! I have finally been able to reveal all of our Disney Treats costumes! Not everyone would choose a Disney food family costume theme but I am grateful that my family did. They were all really great sports about our theme this year and were genuinely excited about it. We love Disneyland food and dressing up as our favorite Disney treats seemed like the perfect fit!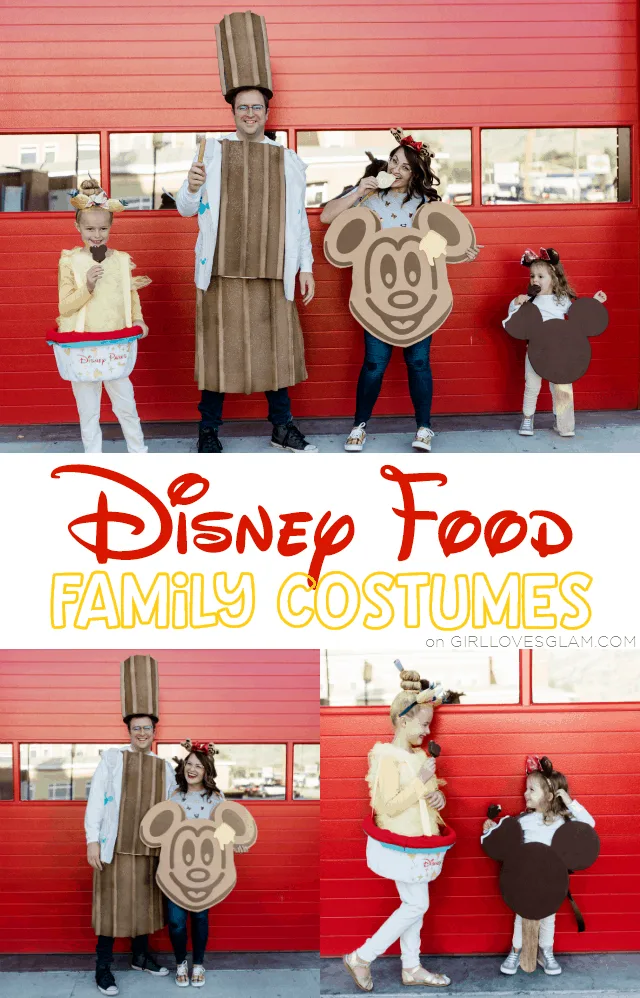 The best part of all of these Disney Treats family costumes is that they are all no sew costumes. I am not a fan of sewing, so I avoid it at all costs. Our Disney food family costumes include a Mickey Ice Cream Bar costume, Dole Whip costume, Mickey Waffle costume, and a Disneyland churro costume!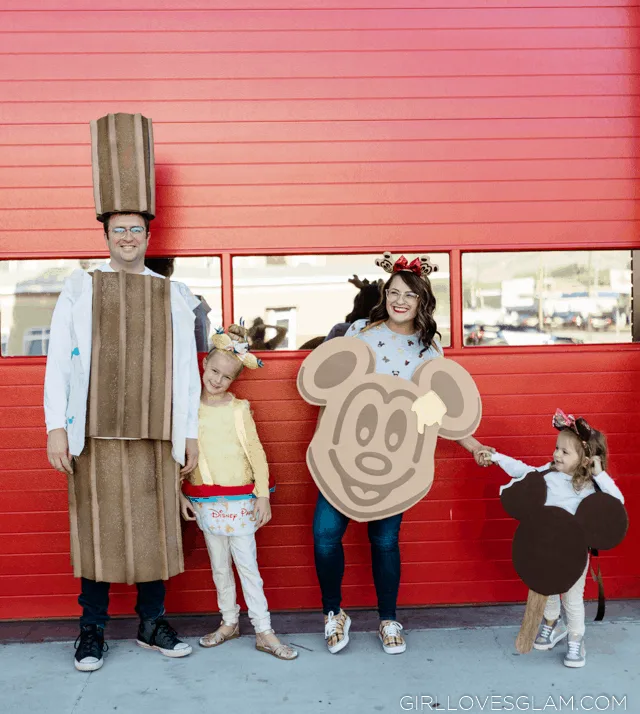 Mickey Ice Cream Bar Costume
The easiest of all of the Disney food costumes was definitely the Mickey Ice Cream Bar costume. It could be made in an afternoon, easily. You can find the full tutorial here, or click on the Mickey Ice Cream Bar costume picture!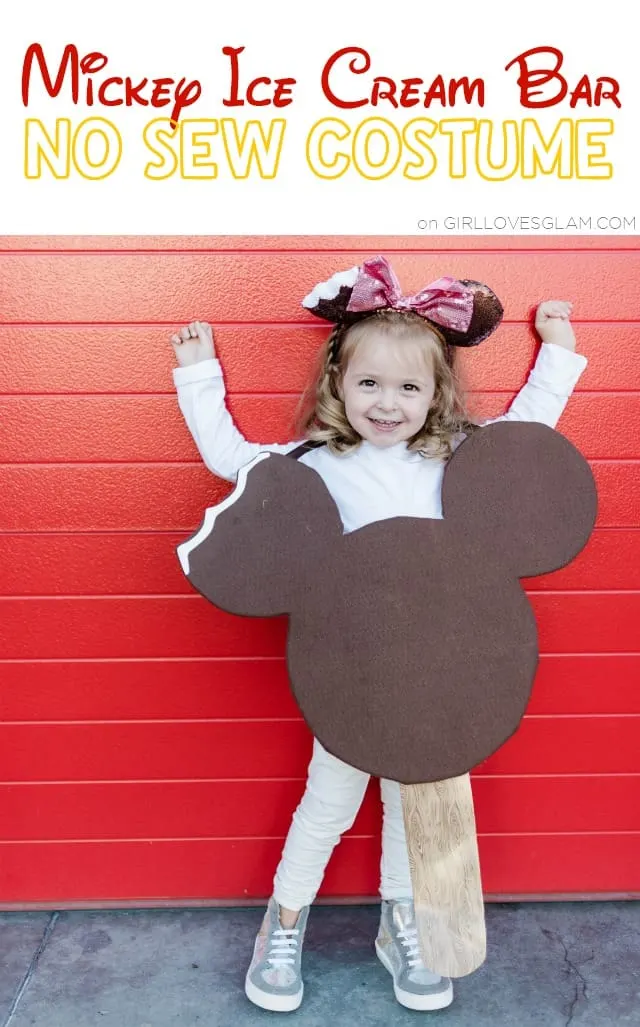 Dole Whip Costume
While the Dole Whip costume wasn't difficult to make, it wasn't one that could be done in an afternoon. The ruffle detail on the shirt is all done with fabric glue and tulle. You have to wait for each ruffle to dry before moving on. If you are using a sewing machine, this would go a lot faster, but then you would have to sew and that is a no go for me! The Dole Whip costume was really fun to make. I really love how the bowl turned out! You can find the full tutorial for the Dole Whip costume here or click on the Dole Whip costume picture below.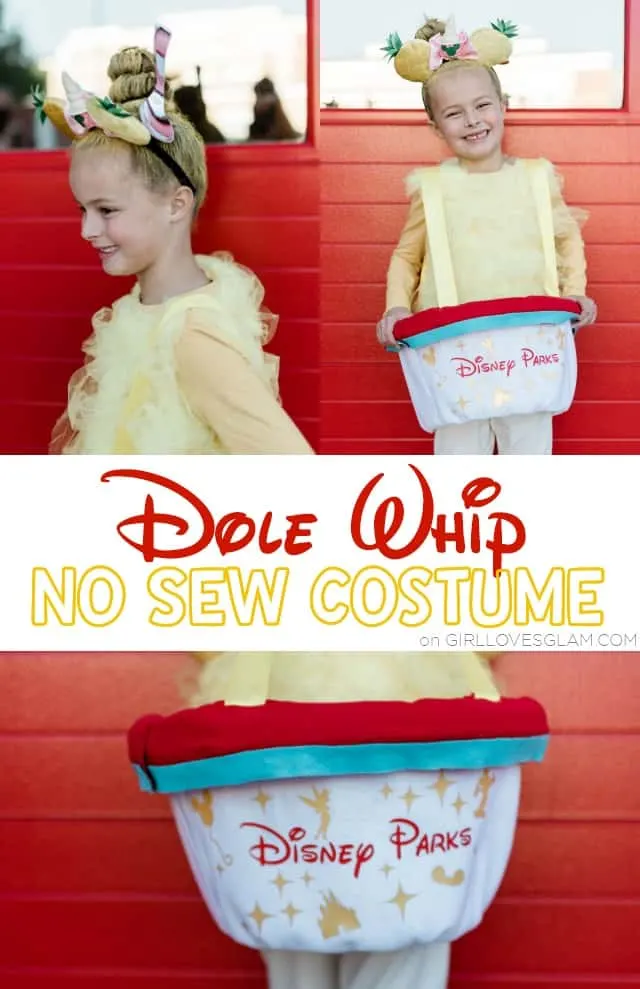 Mickey Waffle Costume
I really love Mickey waffles! I have to book character breakfasts, just so I can get my Mickey waffles! There was absolutely no question what Disney food costume I would need to wear, when we were planning our Disney treats costumes. The Mickey Waffle costume was really easy to make, thanks to the technology of my Silhouette Cameo and some heat transfer vinyl. It made it so I was able to create an exact match to the real deal! You can get the full Mickey waffle costume tutorial here or click on the Mickey waffle costume picture below.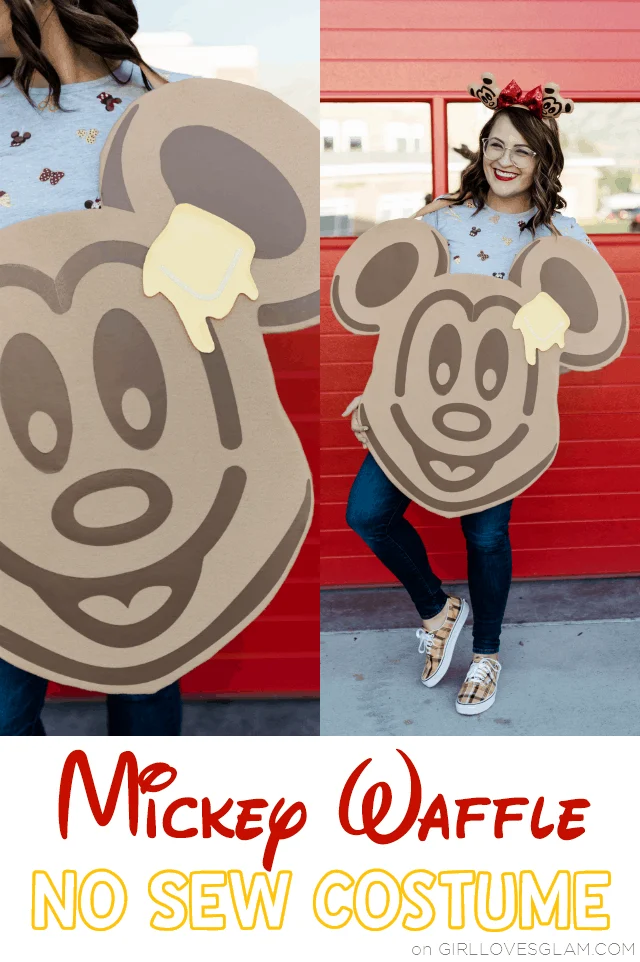 Churro Costume
The Disneyland Churro costume was definitely the most fun to make. It was all new territory for me, so it was a lot of trial and error and it made it kind of an adventure to make. Once again, this costume required no sewing! Who doesn't want their husband to be dressed as a giant churro? It is a total win in my book! You can get the Disney churro costume here or click on the churro costume image below.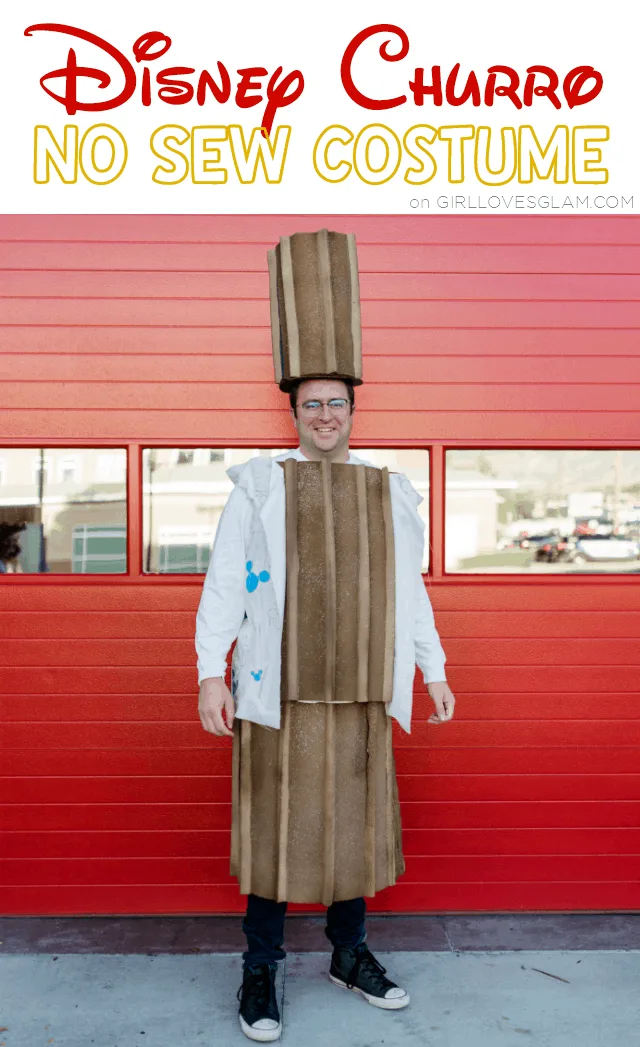 Disney Treats Costumes for Families
A family who dresses in Halloween costumes stays together, right? I am grateful for a family who gets excited about dressing up together and lets me run with my crazy ideas like dressing up in Disney treats costumes!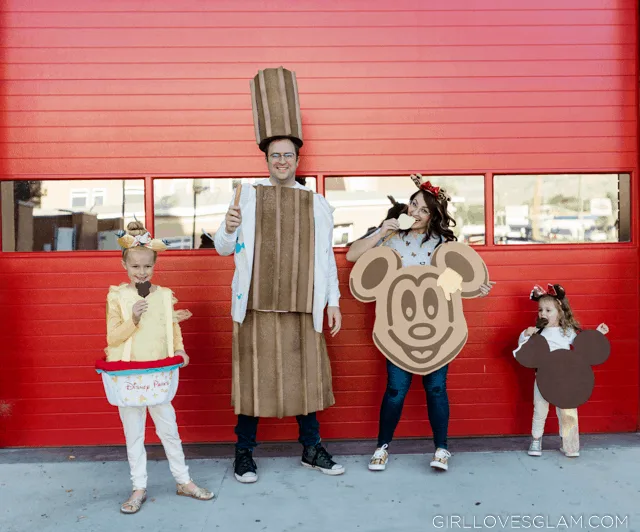 If you dressed up in a Disneyland treat costume, which Disney food would you be?