Kids love coloring books and coloring pages but sometimes they can get tired of coloring them. If you are like me, you may have a coloring book or two laying around your house that hasn't even been opened! Rather than throwing away these coloring books, or wishing your kids would actually color in them, you can give them a new way to "color them… with tissue paper! We have done this tissue paper coloring activity at birthday parties, like our Moana birthday party, and holiday classroom parties and it has always been a hit!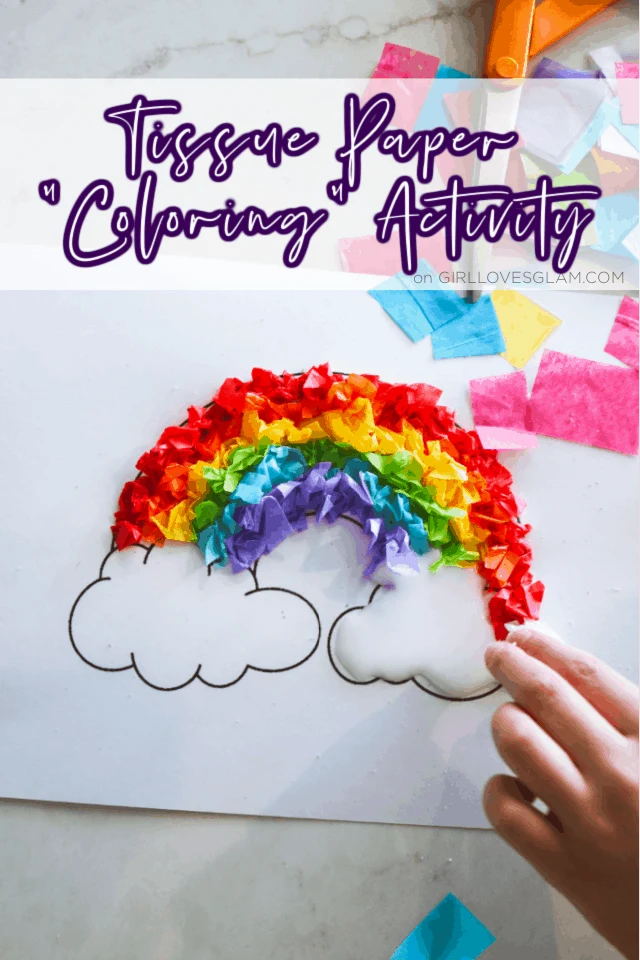 All you need for this kid craft is:
Coloring page
School glue
Scissors
Tissue paper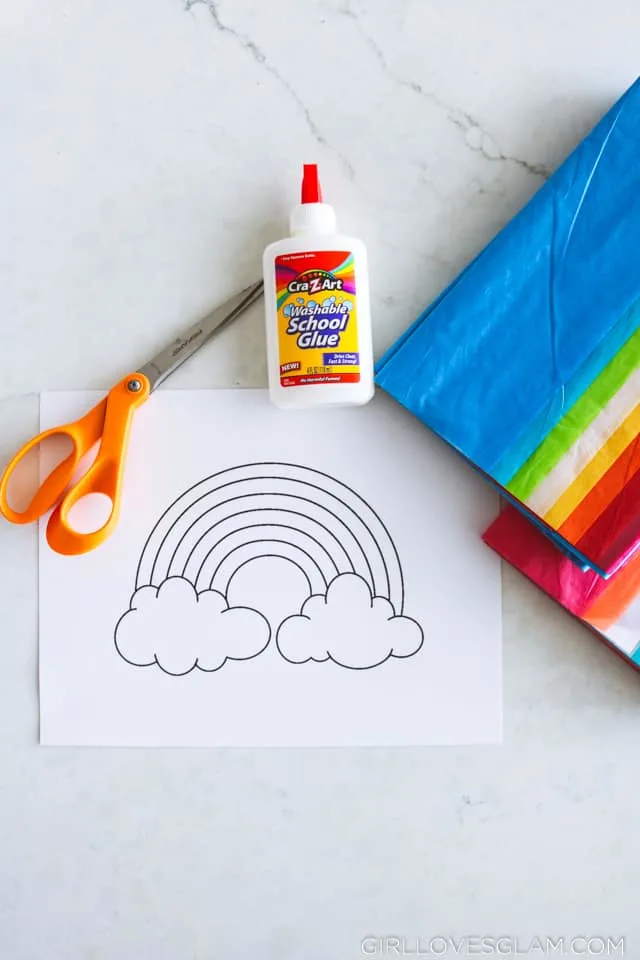 Tissue Paper Kid Craft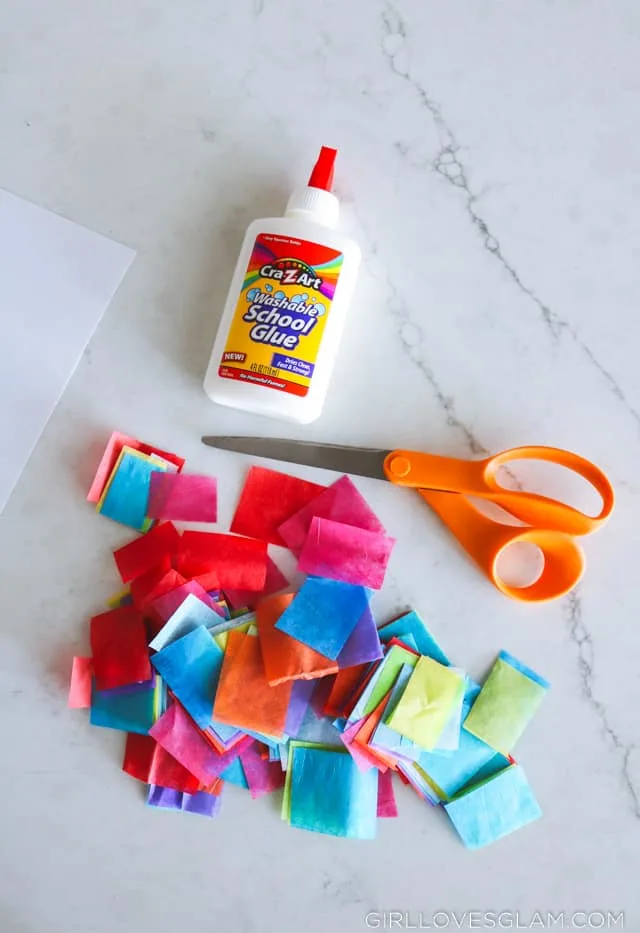 Start by cutting the tissue paper into small squares. These don't need to be uniform at all. Just cut them so they are between 1/2 to 1 inch squared.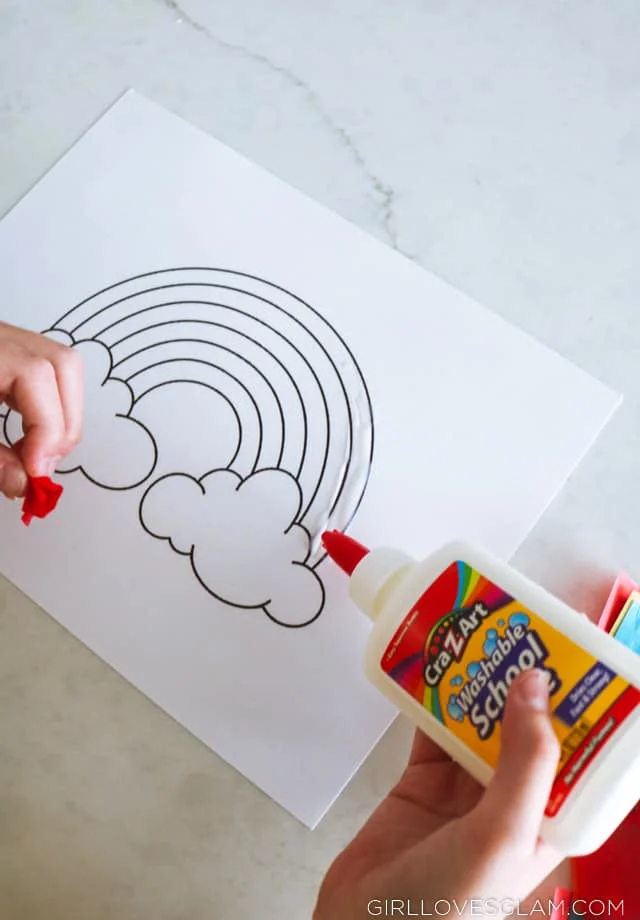 Squeeze some of the school glue on the picture. Just put the glue where you will want to put the color on first.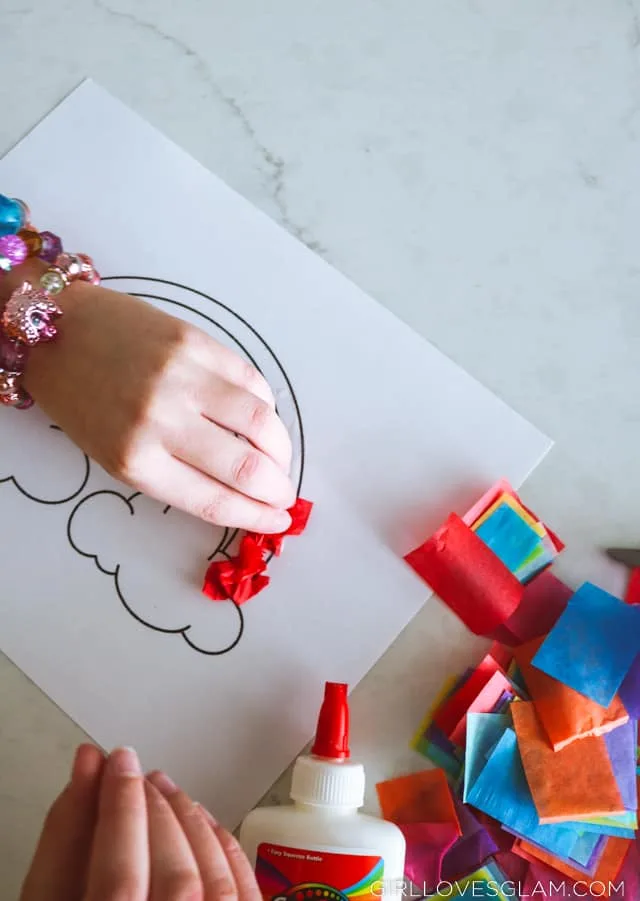 Next, bunch up a piece of tissue paper and put it on the glue. Do this with each piece of tissue paper to "color" your picture!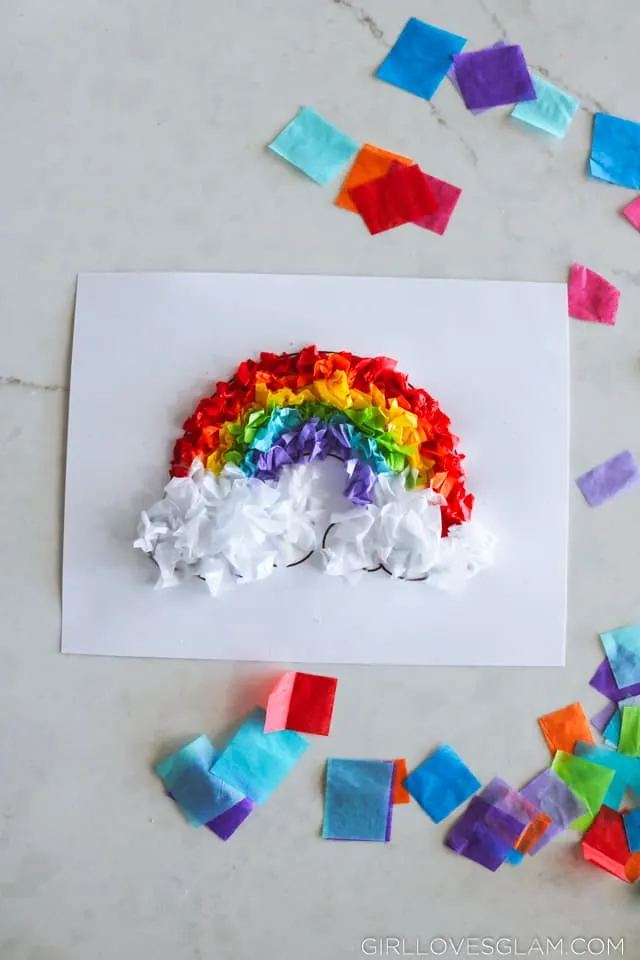 "Coloring" this way creates an entire different look! It helps with children's motor skills and it can keep them entertained a little longer than just traditionally coloring a coloring page.
For even more ideas to keep your kids entertained, check out these fun crafts!