I have been waiting a long time to be able to write this post. I have waited for over 2 years. My little brother is FINALLY home after serving an LDS mission in Bogota, Colombia. He has been back for just over a week! I wanted to be able to give him a little gift when he got home, but wanted it to just be a small thing since he is getting Christmas gifts from me so soon too. I decided to make him an LDS missionary tag Christmas ornament!
I absolutely love how this turned out! He was really appreciative of it and loved that it is a way for him to remember his time the he spent serving others in Colombia. On the front side, it looks just like his missionary tag did. On the back side…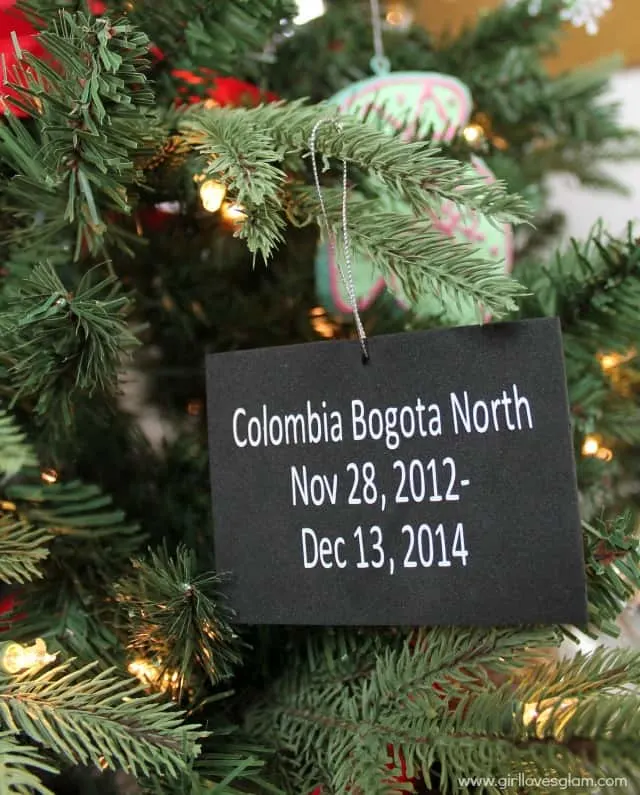 I put the name of his mission and the dates that he was serving his mission. This will be a keepsake that he will have for his entire lifetime. This would make a great gift idea for any missionary coming home, no matter what time of the year they come back. I plan on making another one when my youngest brother goes on his mission too!
This was really easy to make, but I will be completely honest and say it was a little time consuming, just because of how small the letters are. Get yourself a good movie to watch and make this while you are watching it. Here is what you need…
-Black craft foam sheet (Mine is the thicker kind)
-White vinyl (indoor or outdoor will work)
-Vinyl cutter
-Vinyl transfer tape
-Small hole punch
-Twine
-Paper cutter
Design your vinyl on your software however you are wanting it to look, cut it out, and put it on the transfer tape.
Cut out the black craft foam to the size you are wanting it to be. Mine was roughly 4.5×3 inches. Make sure to cut it large enough to have room on the top for the string.
Stick the vinyl to the foam on each side of it.
Punch a hole through the top of the ornament and string the twine through it.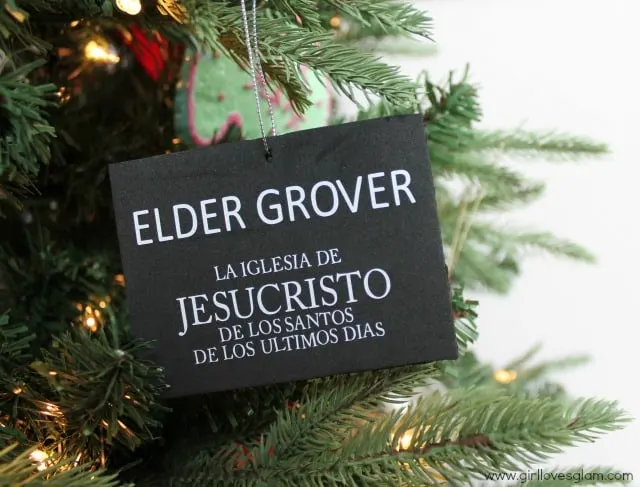 Now you have the perfect Christmas gift for your RM!
Speaking of welcoming home your RM in style, I was able to try out the missionary welcome home banner site, Return With Banner! They are awesome because you can rent the signs you are using instead of having to purchase expensive signs that you are only using once. They are easy to personalize with vinyl or even just cut out paper. They even send you the template for your missionary's name!
I highly recommend them! They were really easy to work with. Now if you would excuse me, I am taking a short break until January 5th so I can spend time with my family, including my newly returned missionary brother!