This post is part of a social shopper marketing insight campaign with Pollinate Media Group® and Newell Rubbermaid, but all my opinions are my own. #pmedia #HomeFreeLowes http://my-disclosur.es/OBsstV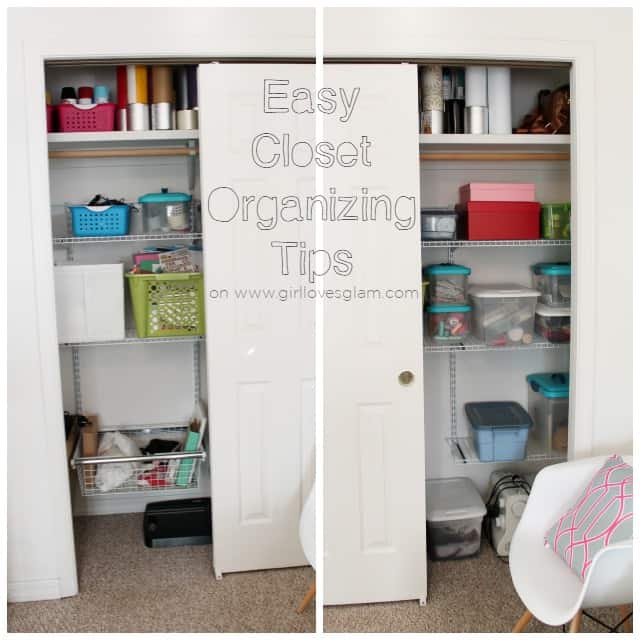 If you have been a reader of mine for a while, you probably know that I am slightly obsessed with organized spaces. I love them! There is nothing that is more satisfying than to have an organized home where things are easy to find. After moving to a rental, I had a difficult time creating as organized of a space as I wanted because we lost about 200 sq ft and a huge garage that we had before. This created quite the challenge when it came to finding a place for all of our stuff, and we all know that it is important for everything to have a place!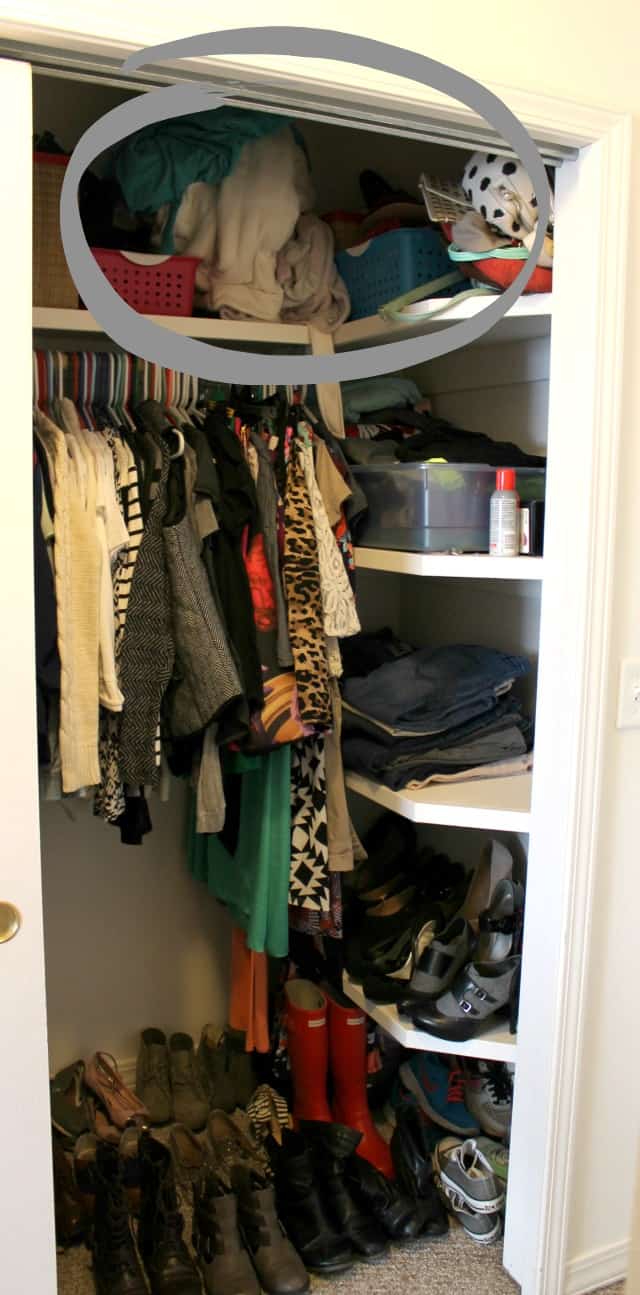 For example, my closet. This closet is actually a little larger than the closet that we moved from, but in our old house, I used another closet in the house in addition to my closet, giving me more room than I have now. My biggest struggle is finding the clothes that are appropriate for this season. They are all mixed together and all of my accessories like hats and scarves are clear at the top of my closet. Some of them are even pushed way in the back where I can't even reach them. This creates a major problem! I know a lot of people struggle with these problems in their closets too, so I will share a few tips with you.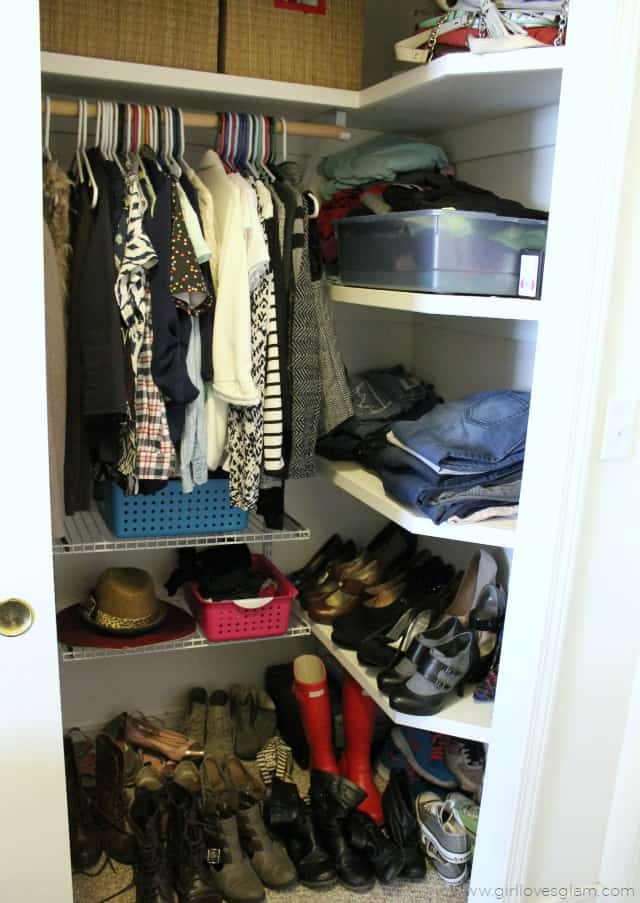 Here is what my closet looks like after a small makeover. Now, it probably doesn't look like a totally new closet, but that is because my closet for the most part, was pretty functional. Here is what I did and you should try too! First, I went through all of my clothes and shoes and took out everything that I haven't worn in the last year and put it in a pile to get rid of. I didn't have a ton to get rid of because I do this on a pretty regular basis because my closet is so small. Next, I went through my clothes and put everything that was clearly not for this current, frigid season and I put it in one section of the closet that is a little harder to get to. That could mean that is in the back of the closet, or for me it is in the center of the closet where the doors always tend to cover up. If I put all of the clothes that aren't in season out of the way, I won't get so frustrated when I am trying to find something to wear each day. After that, I installed my new favorite product, the Rubbermaid HomeFree Closet System.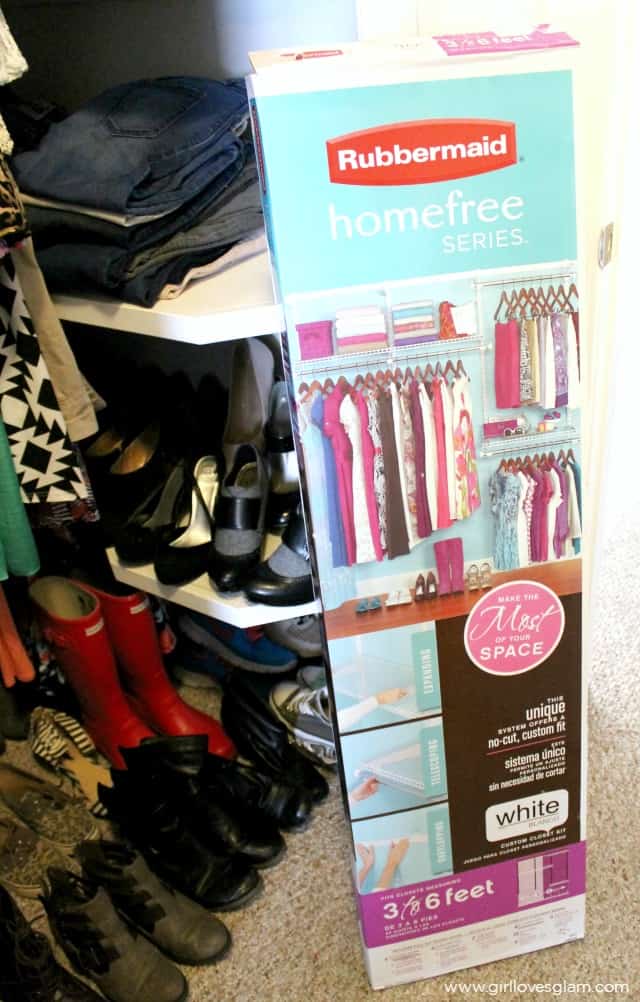 This kit has so much potential of what it can do to your closets! In this case, I just needed to add a few more shelves, but I love that it can easily be installed and can be switched around depending on what my needs are at the time. For now, I just need shelves to put some of my winter accessories on, later I might need a drawer, angled shelves for shoes, or even more spots to hang my clothes. This system can make all of that happen.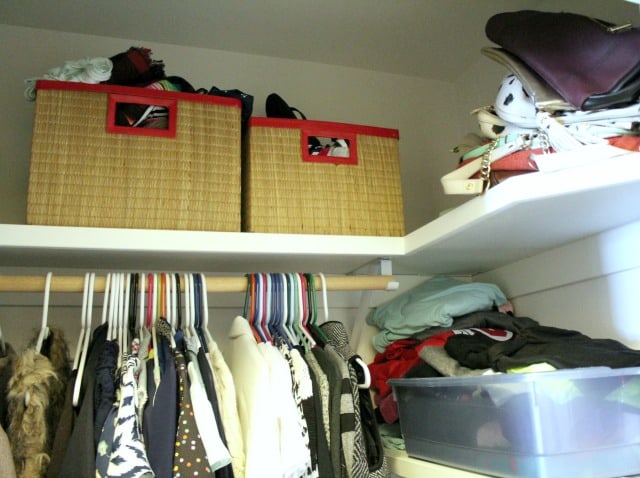 I added the shelves in my closet and put my hats and a few other accessory items that I need to be able to reach more easily. Because I took items off of my top shelf, I was able to bring other winter accessories closer to the front so I can reach them. I have already found myself wearing items I haven't worn all year!
When I decide to take on an organization project, I can't ever seem to stop with just one thing. While I was in the mood to organize, I decided to take on my office closet too!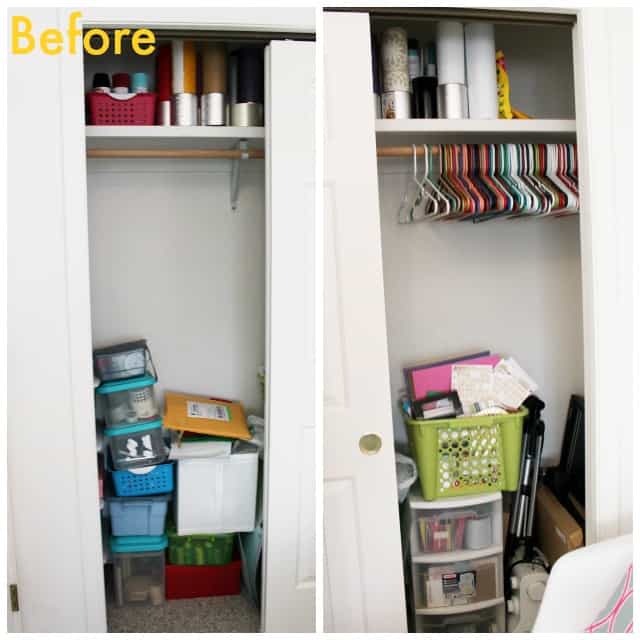 This closet was a total mess! I use it to store all of my craft items and photography equipment in. I had towers of plastic storage bins and it made the closet appear somewhat organized. The problem is when I would actually need something out of my closet, the towers would come crashing down when I would try to get something out of one of the plastic bins. It became a total disaster in a matter of seconds. I found myself starting to just not even care. Instead of putting things back, I would just put them in one basket so I wouldn't have to make the bins come falling down again. It was a pretty bad deal. I know that getting a craft room organized is something that a lot of people really struggle with. Thankfully, I found a solution for myself and hopefully these tips will help you too!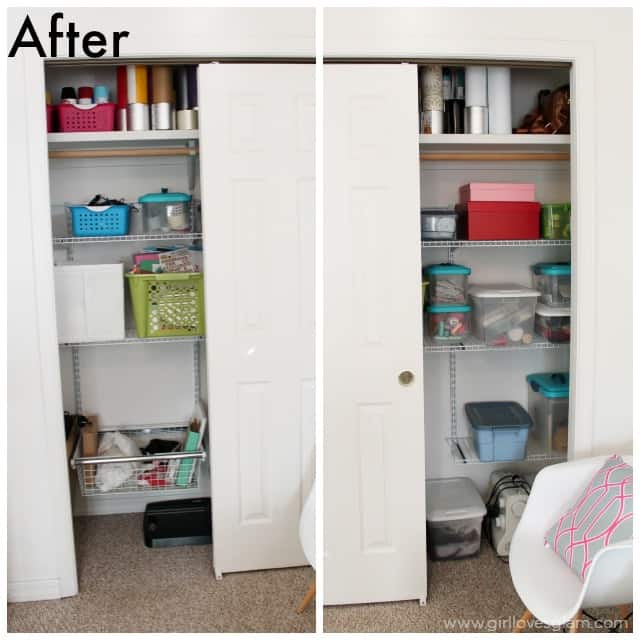 First of all, can we just stop to admire this closet now? Ahhhhh… Let's just take a deep breath and take the organizational beauty in. This closet is seriously my new favorite place in my house! It is functional! Like I had mentioned earlier, I am a firm believer in everything having a place of its own. The first thing I did was make sure that everything that goes in my closet had a place it could go. I got a few more plastic organizers and put all of my supplies in different bins so that they would all have their own designated places. Next, I installed more Rubbermaid HomeFree Closet System goodness!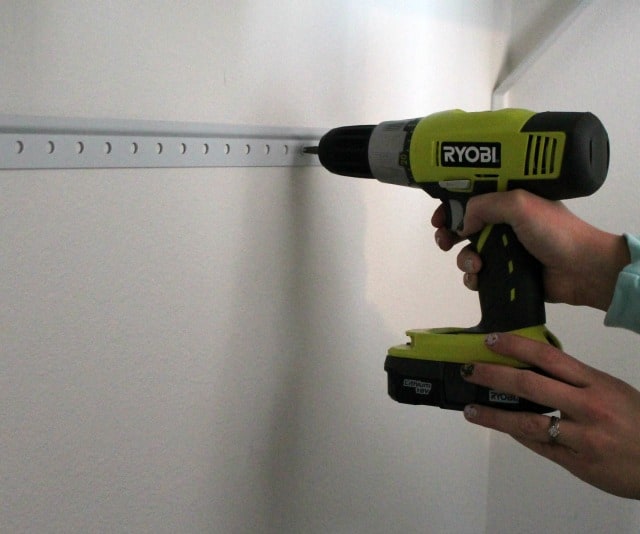 I was able to install these all by myself because this kit doesn't require any cutting of the shelves, and doesn't even require that many holes being drilled into the walls. That is why it is perfect for us while we are renting! We are allowed to put screws in the walls, but I would never want to do too many in a rental because you still want the place to look nice for the the next renters. I would feel totally comfortable taking this down when we left and filling the few holes in before the next renters moved in. I installed a lot more for this closet because this closet didn't have any shelves to begin with! I put quite a few shelves in and a really great basket shelf that can slide out for easier access to everything I need.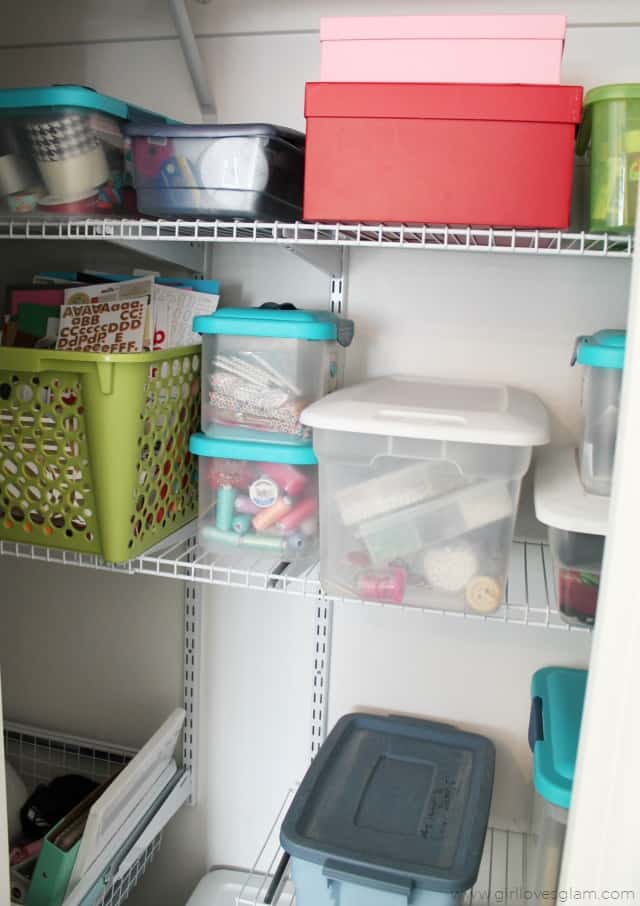 After I installed it all, I put all of the bins on the shelves. My last tip is to put the bins in sections of what they have in them. I put all of my sewing type bins together, all of my paper crafting bins together, all of my paint supplies together, etc. It is a much faster way to find everything I need!
With these closet organizing tips, your closets will be looking like real works of art in not time! You can find these Rubbermaid HomeFree Closet Systems at Lowe's, which is great because they carry all of the other Rubbermaid products you need to get yourself organized too!
What parts of your home are you organizing this year? Is organization one of your New Year's resolutions?