I love finding easy hairstyles that are easy to do on my daughter. Toddler hairstyles are fun to try out and this braided updo has been absolutely perfect. This toddler braided hairstyle keeps the hair out of her face, it is fast to do, and she gets complimented on it all day long!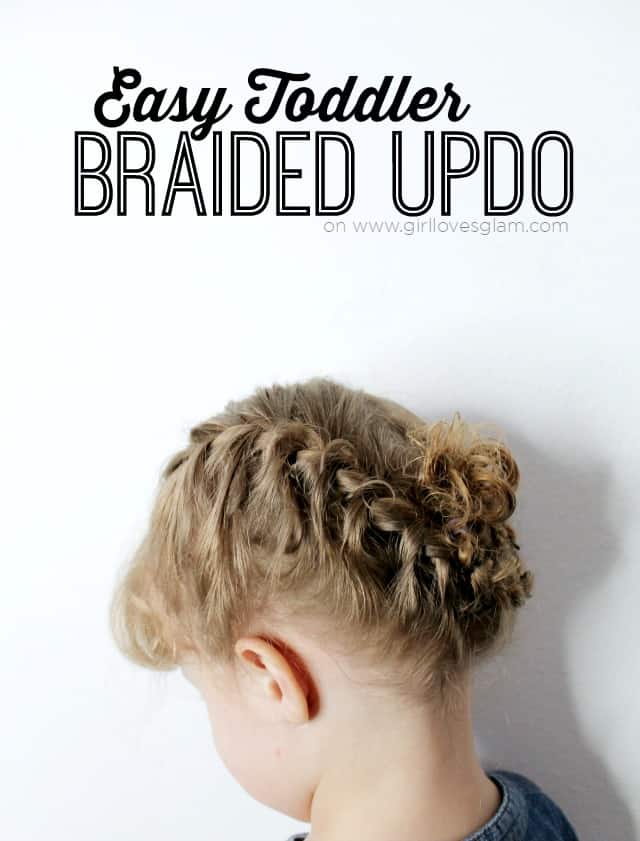 You can watch the full tutorial on my newest YouTube video! Enjoy!
Are you interested in learning more easy toddler hairstyles? I have more up my sleeve if you are interested!
Check out these other great hairstyle posts too!