Lately, I have seen women in really cute gym shirts that have funny or motivational sayings on them. I have looked a few of them up online to buy my own, but they are way too expensive for me! I don't want to invest a lot of money on my gym clothes, but I do think it is important to feel good about yourself while you are working out. That is why I decided to make my own gym shirt!
To make your own, you need…
*Shirt
*Vinyl cutter and software
*Iron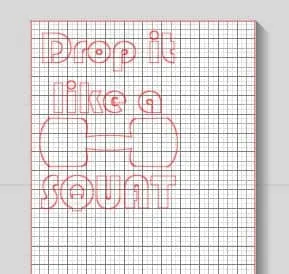 (Sorry this picture is so tiny! I can't make it any bigger for you guys!)
First, I made my image in my Silhouette software. Think of a saying you really like and create a design for your shirt. Before you cut it out on the vinyl, make sure you flip the words so they cut onto the vinyl backwards. Have your vinyl cutter cut your vinyl out.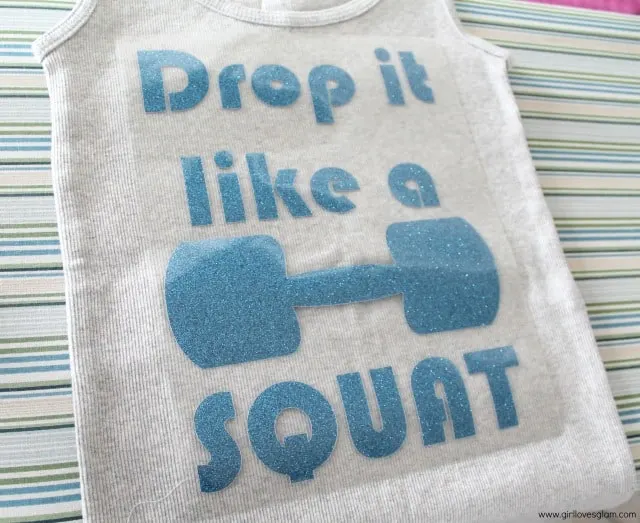 Weed out your vinyl and place it on the shirt where you want it to be. Carefully iron it onto your shirt. Make sure to press down firmly and try to make it so the iron is touching each part of the vinyl for roughly 30 seconds.
Now you have a new favorite shirt to wear to the gym! Honestly, I felt like a million bucks wearing this to the gym!
What kinds of sayings would you put on a gym shirt?