Although Alt Summit was nearly 3 weeks ago, I still feel like I am in a bit of an Alt hangover. If I could describe it in just a short summary, I would say… Full days, friends, and fun.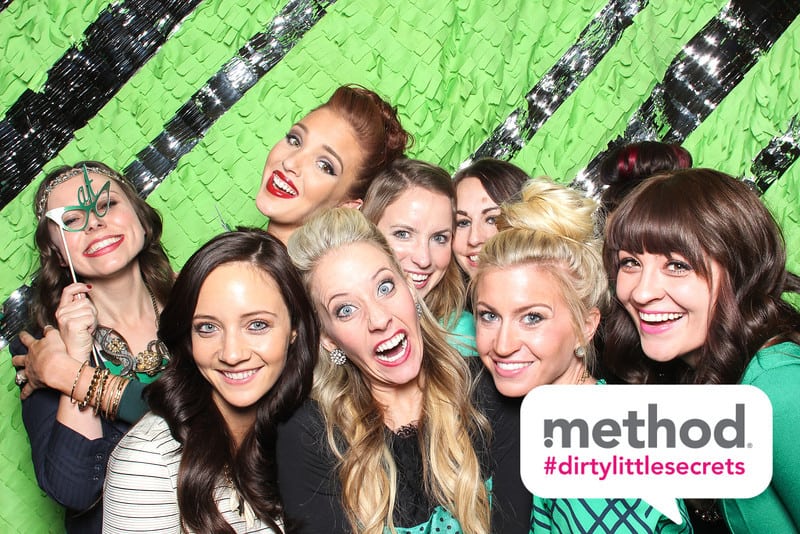 Although I did have so much fun hanging out with like crazy people who think just like I do, I learned SO much. At the beginning of 2014, I decided that a goal I wanted to set for my blog is to focus more on video. I have some really great ideas that I would love to share with my readers, but I know the best way of doing that would be through videos. The problem? I don't know much about video editing at all! Well, that all changed at Alt conference. Out of the four classes I took, three of them were video related! Bring on the videos! I don't have any yet, but they will be coming soon so be sure to follow me on YouTube HERE! I got to learn from video greats like Alison, Jenner Brown, and Hailey Devine. I can't wait to put all of the info I learned to good use!
I also got some amazing advice on growing my community on Facebook, Instagram, and through my newsletter from some really incredible people. I learned so much! I can't wait to start putting more thought into those areas too. Up until now, my newsletter has just been kind of a recap of what you may have missed, but there will be some changes coming! Be sure to sign up for my newsletter on the sidebar to see what I have in store!
I was blown away by the sponsor lounges that were open for bloggers to hang out in. These sponsors went ALL OUT on these lounges. They only had a matter of hours to set these lounges up and they were incredible! My favorite lounge was the one done by Cricut.
Cricut also threw an awesome green themed party where everyone attending felt like little bugs in a giant flower garden. It was really incredible!
They had one of my favorite photo booths too! The Method Cleaning photo booth. I may have had a little too much fun in there.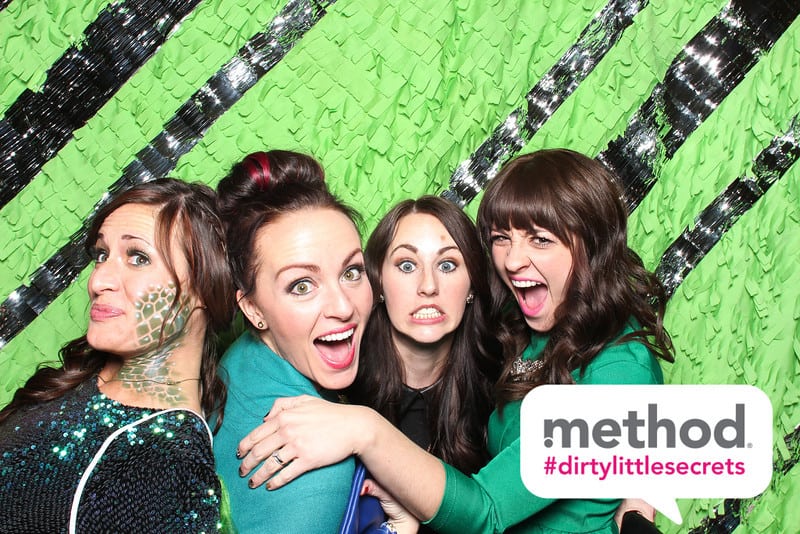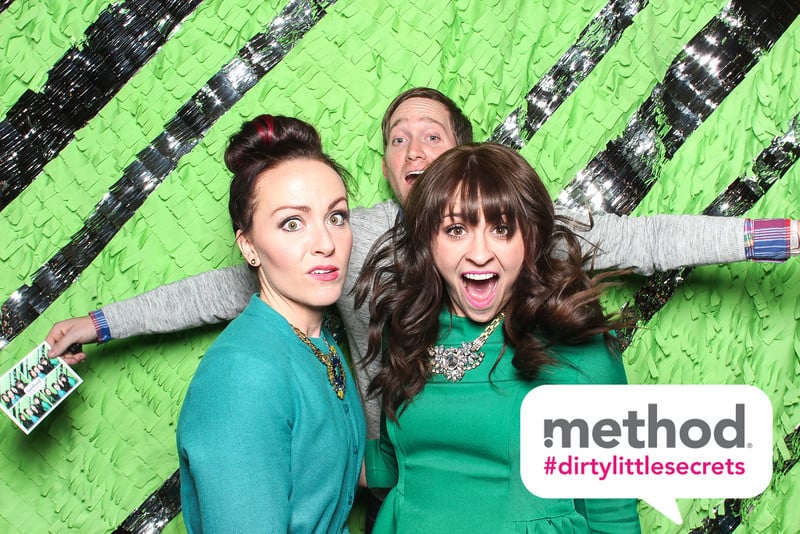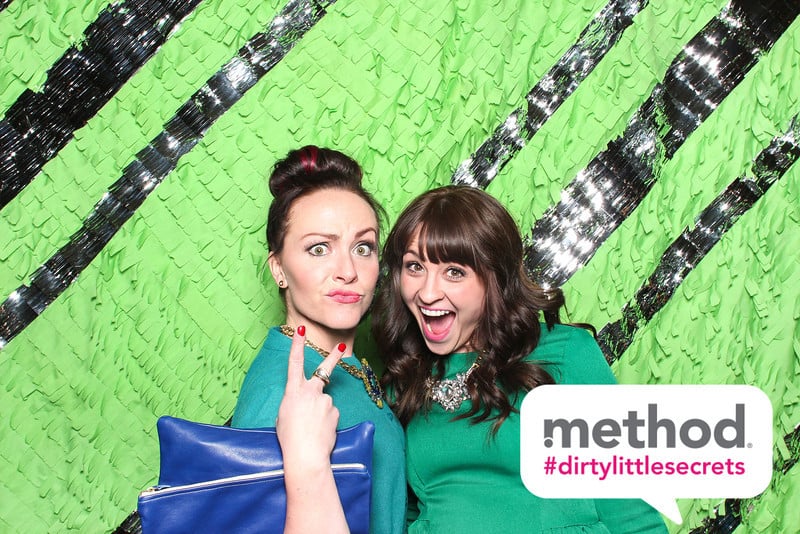 Another one of my favorite parts of Alt was attending all of the mini parties. They were all decked out in awesomeness! They all had different themes. It was really fun to hop from one theme to another in each room. The really fun one to be at was the Shark Tank party to watch Susan of Freshly Picked on Shark Tank as it aired on TV! She is such an inspiration. It was really cool to be there with her during such a special moment. She also knows how to throw a pretty epic party! Her photo booth was SO fun too!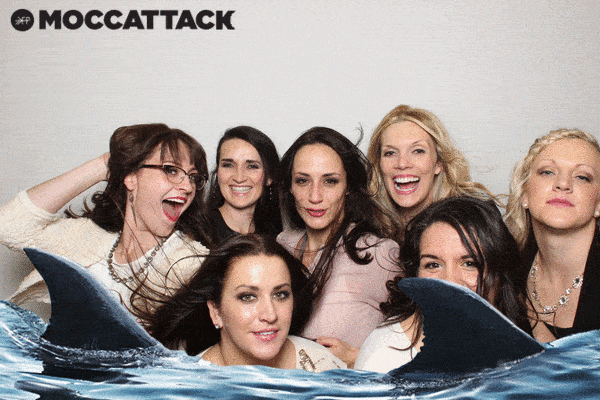 I was really lucky to get such incredible roommates too. We didn't stay at the Grand America like most of the attendees did, but we made the most of our little ghetto hotel. We had lots of laughs and didn't have any drama either! What more can you ask for with a room full of girls? I roomed with Kaylynn, Sadie, and Dani. I love these girls so much.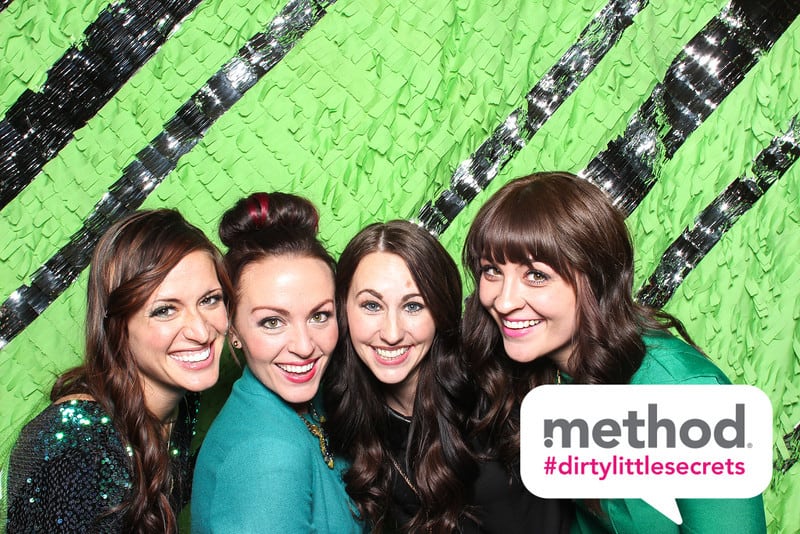 Overall, I couldn't have asked for a better experience with Alt Summit. I would go again in a heartbeat. I was able to make some really amazing connections and can't wait to start collaborating with some of these talented people.
NONE of this would have been possible if it weren't for my sponsors. I reached out to three of my favorite businesses to see if they would be willing to support my journey to Alt and they were all so generous and willing to help me out. I will be sharing more of their awesomeness in the future too, but if you have read my blog for a while, you already know how much I love Expressions Vinyl, Cut it Out, and Navy Perl. There really doesn't need to be any introduction made because you probably already know just how epic these businesses are, but just in case you don't already know how great they are I will give you a little introduction to each of them.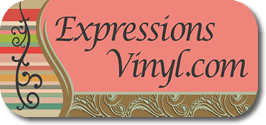 Expressions Vinyl is the ultimate destination for all things vinyl. If you have a craft cutter (or you are just about to buy one of the new Cricut Expressions machines), you have to shop at Expressions Vinyl too! They sell vinyl in just about any shade you could ever dream of. They have indoor vinyl, outdoor vinyl, glitter vinyl, iron on vinyl, metallic vinyl, glow in the dark, magnetic, chalkboard, the list could go on and on. They seriously have the BEST selection out there. They also have great customer service too. We all know, THAT is what really matters. When a company has great customer service, they create a lifetime customer out of me. They also have the fastest shipping I have ever seen. Thank you Expressions Vinyl for helping me get to Alt Summit!

Cut it Out is the place to go when you need wood frames, letters, or shapes. They have the best frame shapes around! I am using a lot of their frames in my living room makeover! The great thing about Cut it Out products, is that they are unfinished! That is good for a few reasons. One is that you can totally customize what color or pattern you want on your projects. You don't have to settle with whatever colors are available. You get to be creative! Another great thing about Cut it Out, is that it is SO affordable! These frames are seriously fancy, but they don't have a fancy price tag. I would recommend them to anyone! No matter what your style is, they are perfect for you. If they don't have a frame or shape that you are looking for, they do custom orders. They are also some of the nicest people you will ever deal with. I love supporting companies that are home grown. This one literally is run out of a home! They are amazing.

Navy Perl is the cutest little online shop you have ever seen. They are THE place to shop for head wraps, suspenders, Salt Water Sandals, and bow ties! You probably already know this, but I wear head wraps almost every dang day of my life. They are the perfect accessory to wear with any outfit. They are great for the days that you don't want to do your hair either, which let's face it is almost everyday. They get the best prints for their wraps too! They have them in any type of style you would ever want. They are also the highest quality head wraps that I have ever worn! Another bonus, they are also the most inexpensive head wraps I have ever worn too! Run, don't walk to Navy Perl.
HUGE thanks to my sponsors for making this happen! I CANNOT wait to put all of this knowledge to good use!