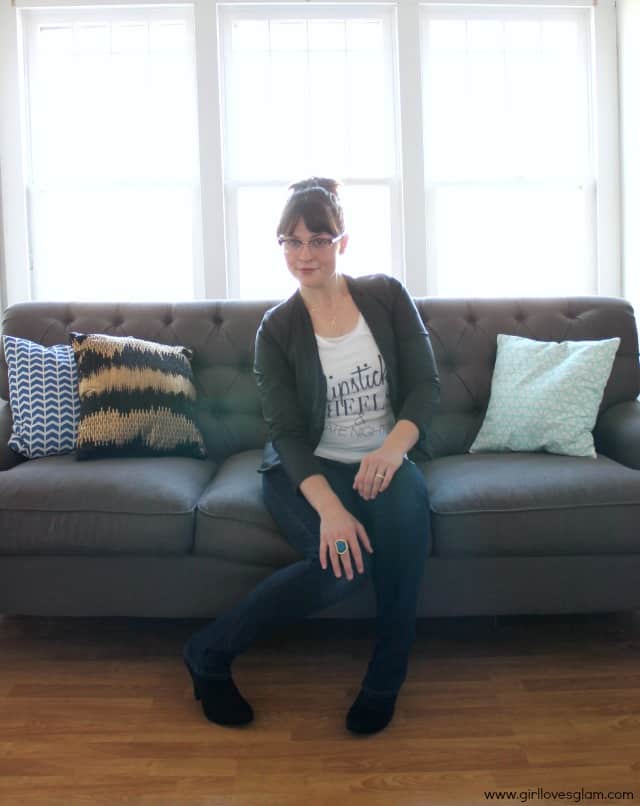 After I going out of town as often as I have lately, it is nice to just be home again. I can enjoy my own space and keep to myself.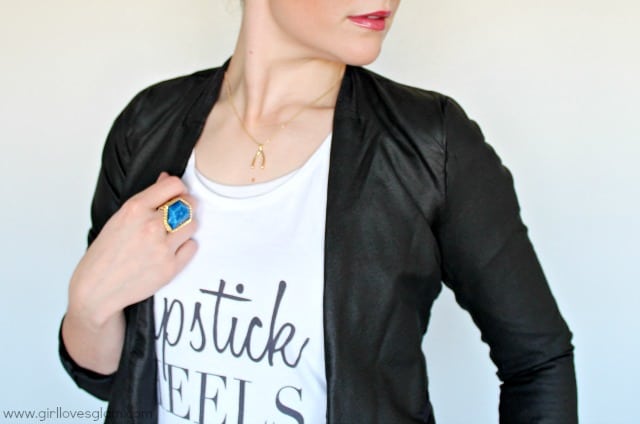 Maybe it is just me, but I like to dress up even on days that I know that I will be home all day. I like to feel like I accomplished something. Even if that is just getting ready for the day. I especially like dressing up after I have been traveling. Traveling always brings out the worst in the diet and exercise plan. It is a good reminder for me to kick things back into gear when I take off the travel sweats and put on jeans again. Don't get me wrong, I didn't keep the heels on all day. That was mostly for the pictures. I just didn't think you would appreciate seeing my toes with chipped polish right now.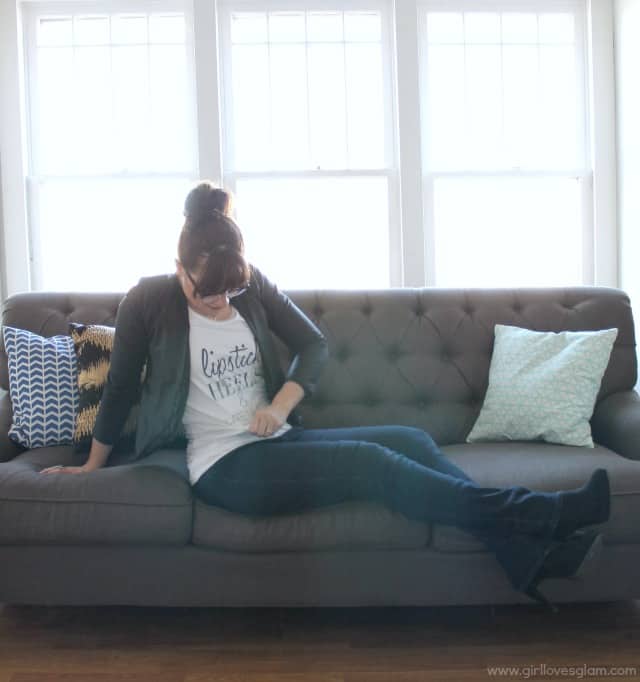 Faux leather blazer: Marshall's | Shirt c/o: Style Lately | Jeans: Hudson | Booties: Target | Necklace c/o: Style Lately | Ring: JoAnn's
What do you like to wear after you have been traveling?