I was provided with a $100 sponsored DownEast gift card, but was not otherwise compensated for this post. All thoughts and opinions are 100% my own.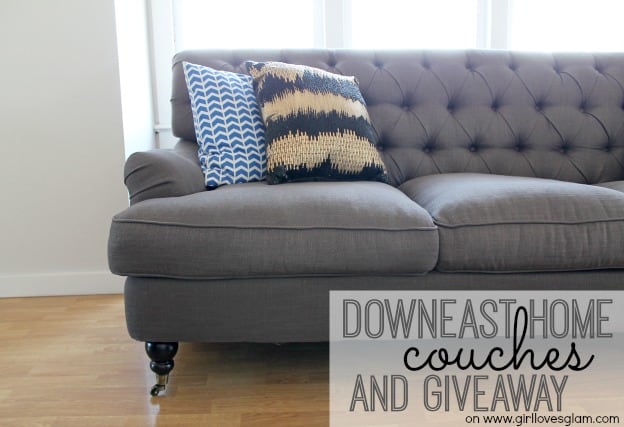 Things are really starting to come together in my living room makeover. I am just putting the final touches on everything before you finally get the big reveal to see how it all came together. When I first decided to take on this project, I knew I wouldn't have the budget to get all new furniture. I decided to choose just one area in the furniture department that I felt like could make the most impact on my space and change that. I knew that couches were going to be that area. The only problem with couches, is that they can become very expensive, very quickly! Especially when you start getting into the nicer, more modern styles. Well, that isn't the case when you shop at DownEast Home! They even have a great website to help you browse their furniture collections so you know what to look for when you go to the store! Check it out here.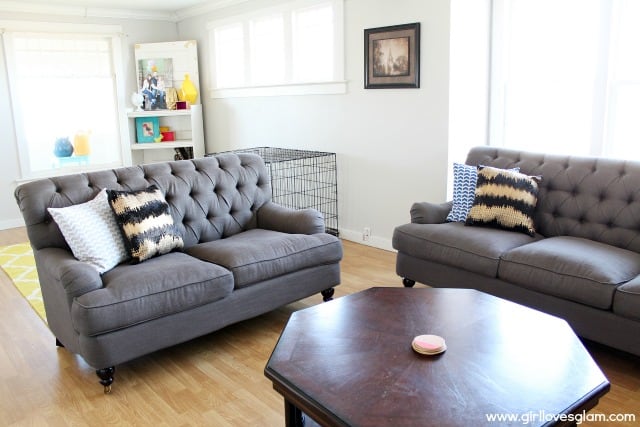 I was able to get both of these beautiful couches for the price that similar couches are listed for per piece! I can't believe how modern it makes the entire space look. You can get a small glimpse of what the space is looking like, but not all of it just yet. You are going to have to wait! For now, let's just take a moment to embrace the awesomeness that is these couches.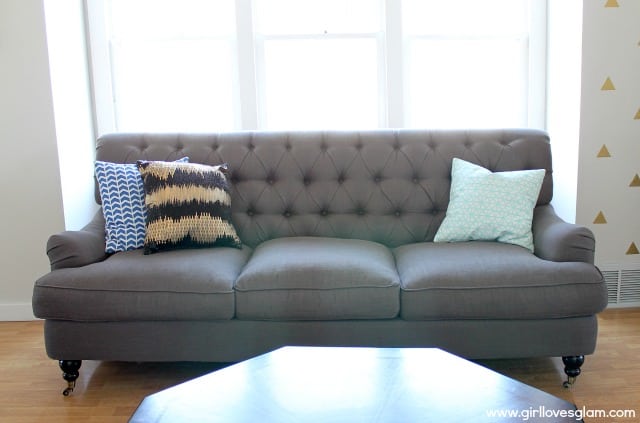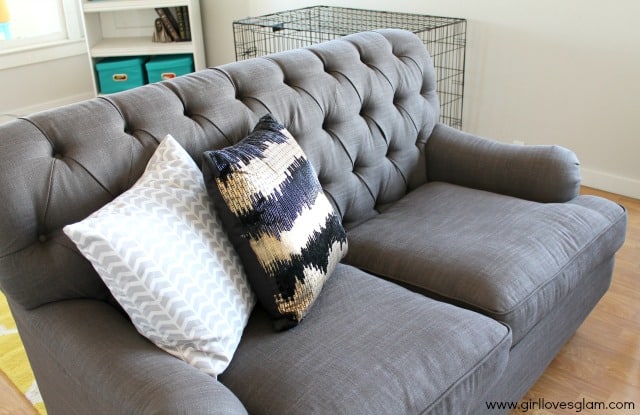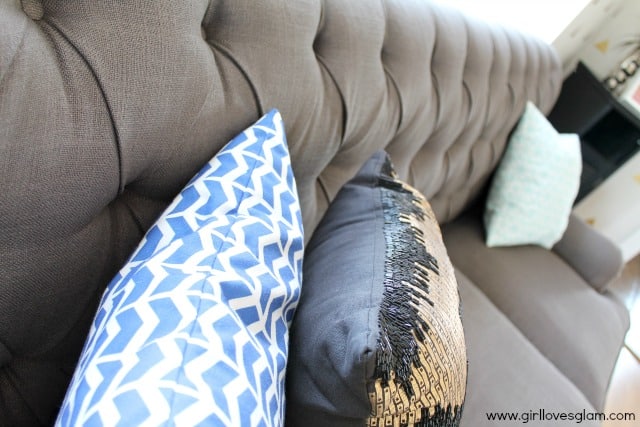 The fabric that these couches are made of will be great with a busy toddler too because of the texture and the durability. They will be able to hide the random messes that seem to happen on couches.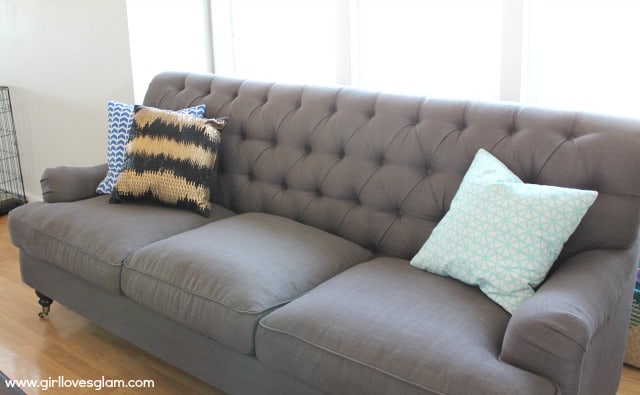 Well, who wants to buy some couches of their own now? DownEast Home is providing one lucky reader with a $50 gift card to use in their store! Because this gift card can be used in a DownEast Home store only, entrants must be in AZ, NV, ID, or UT. Giveaway ends 2/22/14 at midnight MST.
By entering this giveaway, you are also providing your email address for DownEast Home email updates and you are welcome to unsubscribe at anytime.
To enter to win $50 to DownEast Home, please comment by telling me what you want to purchase next for your home!