There is nothing that makes me feel more like a stylish mom on the go than wearing a dress with sneakers. I love that the dress makes me feel a little more polished, but I have the ease to move around in tennis shoes.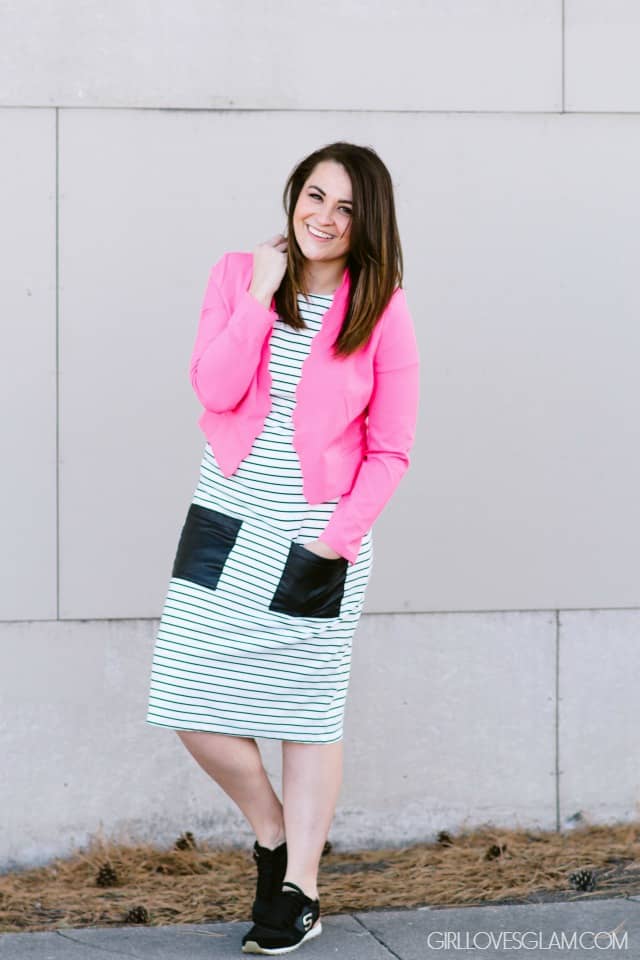 There are a few things that I have learned about wearing a dress with tennis shoes that will help you look like it all goes together.
The dress- Wear tennis shoes with a dress that you are comfortable in. This usually will mean that the dress is made of some sort of jersey knit or cotton. If the dress feels like something that you couldn't chase after your kids in, it probably isn't going to work with sneakers. I also pay attention to length when I wear tennis shoes with my dresses. If a dress is too short for me to feel comfortable going to the park in, I won't wear it with sneakers. I typically go a little more basic with my dresses too. I will like to wear a solid color or basic stripes. Think of your dress as the base of the outfit.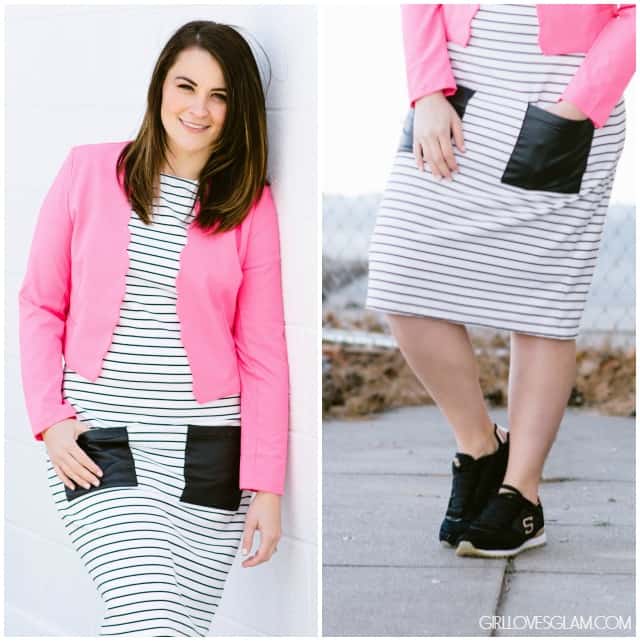 2. Add another element to the dress- I love breaking up the dress with some other element. I wear them with blazers, a flannel wrapped around the waist, or a scarf. Adding another element, helps turn it into an entire look, verses just slapping on a shirt and some tennies. This is also where you can have a little more fun with the outfit. I like to bring in bright colors, patterns, and textures into the outfit with this extra element. I absolutely love the pink scalloped blazer from Cents of Style that I styled with this dress. Not only is functional to help keep me a little warmer in this spring weather, but it totally completes this outfit. This look would be so boring with just the dress and tennis shoes!
3. Choose the shoes- The shoes can completely make or break the outfit. The most important part is that the sneakers look like they are in decent condition. Nobody wants to see totally gross shoes with your dress. If you went a little more basic with your additional element that you brought into the outfit, you can really take the opportunity to bring a fun splash of color or pattern in with your sneakers. There are so many fun options now! My most favorite shoes to wear with just about anything lately have been these Skechers. They have memory foam soles! I feel like every mom needs to own these shoes. They are the most comfortable shoes in my closet and they are black and gold! I absolutely love the gold on these shoes.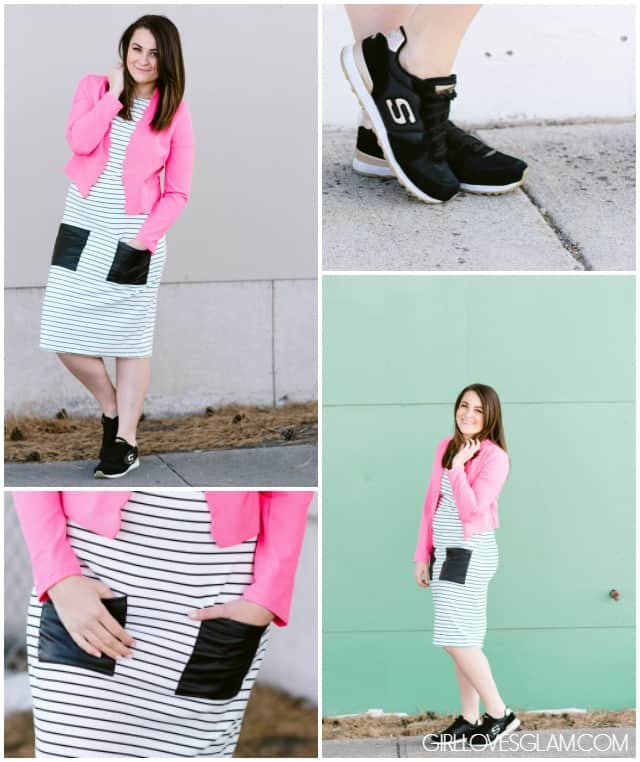 When all of these elements come together, it creates an outfit that looks polished and is totally functional! It is basically the best of every world!
Cents of Style is celebrating their 9th anniversary! I am so excited for them. Cents of Style truly is a Cinderella story and I love to see them succeed. As part of their celebration, they are giving away an Apple Watch!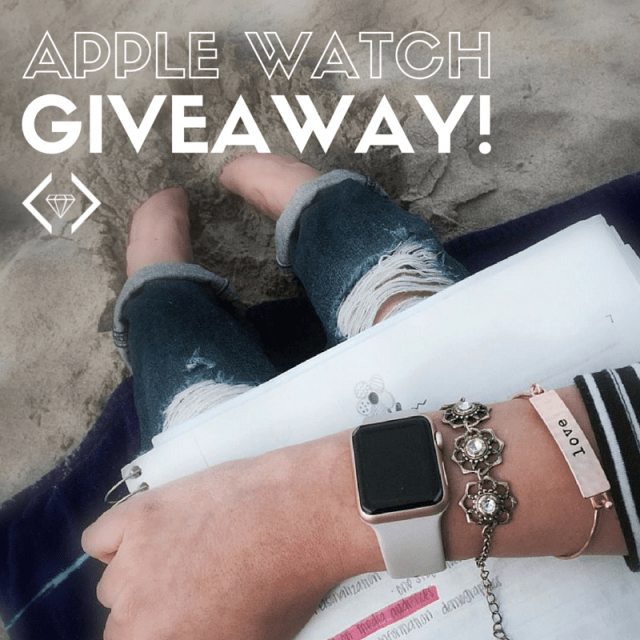 To enter, follow this link on Cents of Style and follow the instructions! The giveaway ends at 11:59pm MT this Friday, March 25. The winner will be notified by Monday, March 28.