I am so excited to be sharing one of my favorite hairstyles with you all today! It is the Twist Knot Bun. The greatest part? It can be done in less than 5 minutes! Because let's be honest, some days we are all lucky to even be able to look in a mirror to get ready for more than 5 minutes!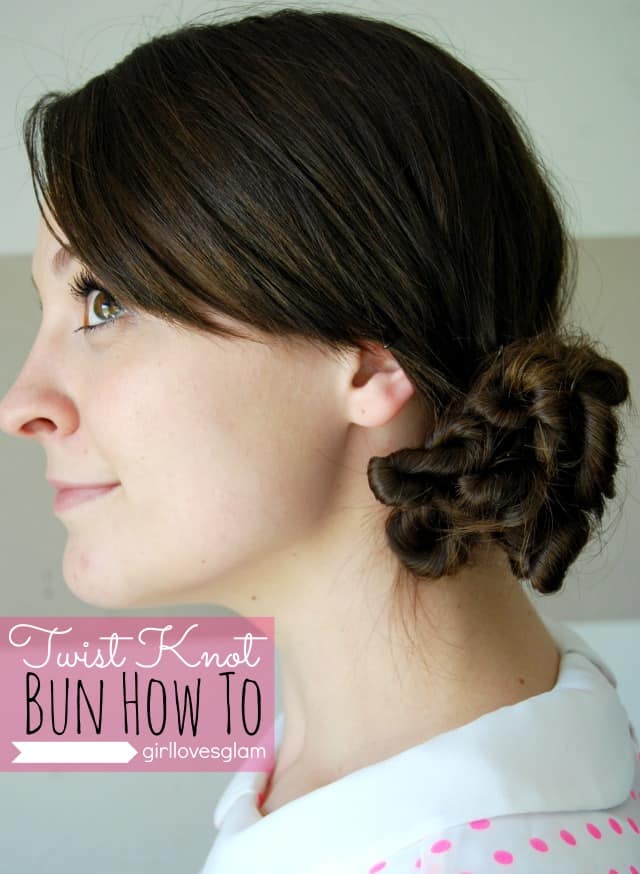 Care for a little back story? I have been making twist knots in my hair for years! I used to make seriously probably one hundred tiny ones right on top of my head and then pull the rest of my hair up. I loved it, then one day a boy told me I looked like I had monkey poop on my head. I then decided that having the twists on top of my head probably weren't my best option! Secretly, I still call twist knots "monkey poops" in my head though because it makes me laugh thinking of how funny 16 year old boys can be. I think my more grown up style of the twist knot in a chic side bun classes it up and takes the "monkey poop" right out of the look!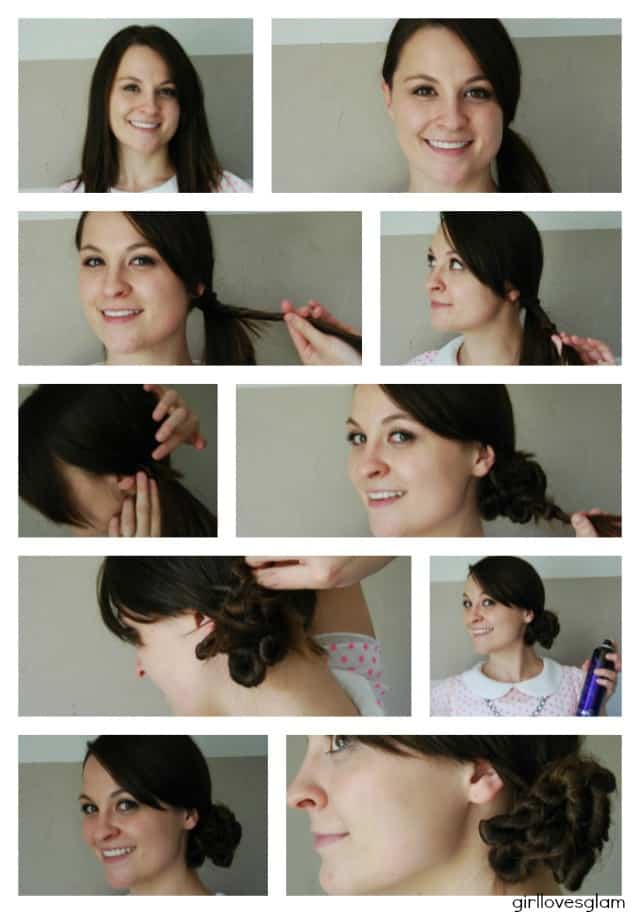 To do a twist knot bun…
1. Pull your hair into a pony tail
2. Take a section of the hair from the pony tail and start twisting it. If you want it to be super smooth, use hair cream to make your piece really smooth while twisting the hair.
3. Keep twisting the piece of hair until the piece starts curing up into what looks like a knot.
4. Bobby pin the piece into your hair to start making the base of your bun.
5. Repeat steps 2-4 over and over again until you have used all of the hair in your pony tail and twisted it into "knots".
6. Go through and bobby pin pieces that feel less secure to be sure that your bun will stay in place.
7. Spray your hair with hairspray to smooth things out and keep the hair in place.
Now enjoy your new, quick hairstyle! Who says you need a lot of time to look and feel fabulous?!
Check out a few of my other beauty posts too…