I love to dress up my daughter. I always have. From day one, getting her all dolled up was one of my very favorite things to do. Just a boring white onesie won't do! I love to dress up onesies to make them something more special and inspired by current trends that I love. One of my current favorite trends is having unique sleeves on my shirts. I have a shirt with ruffled sleeves that I absolutely love and I wanted to recreate that in a smaller version!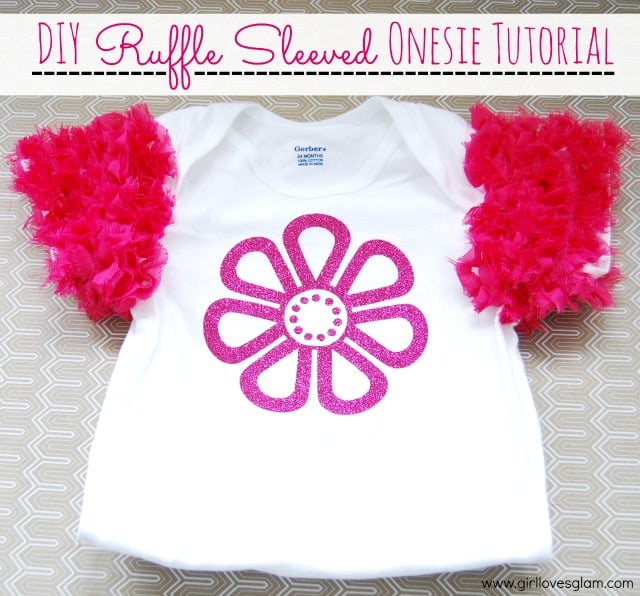 To make a ruffle sleeved onesie, you need…
*Onesie
*Ruffle ribbon
*Sewing machine
*Pins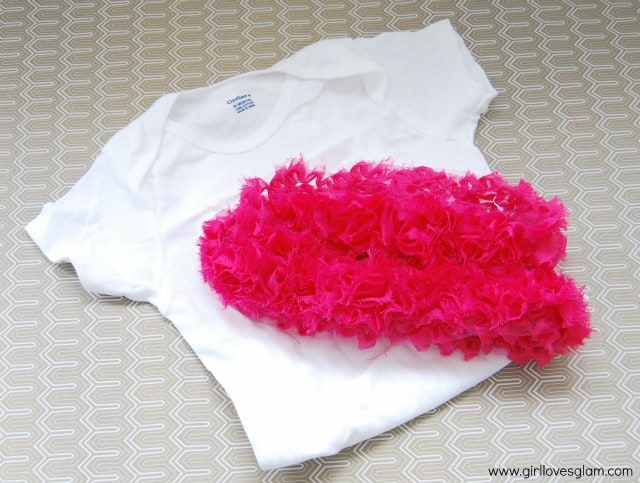 First, lay out the onesie and lay the ruffle ribbon on the sleeved. Pin the ribbon down along the edge of the sleeve.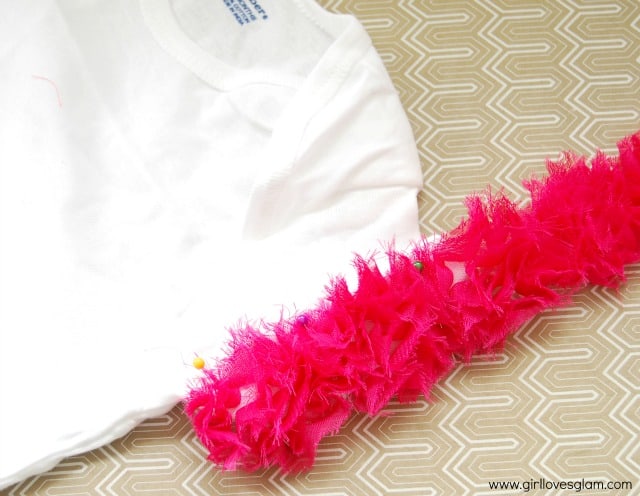 Sew a straight line down the middle of the ribbon.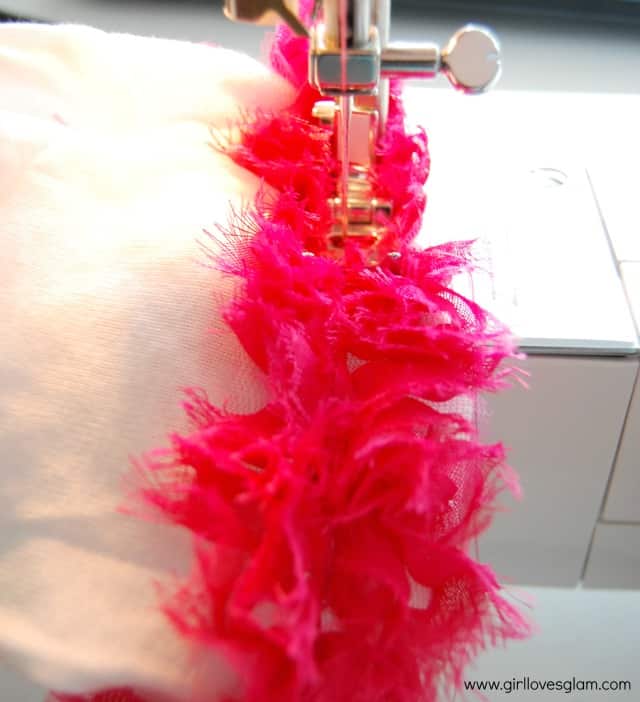 Pin another row of ribbon down and sew down the center again.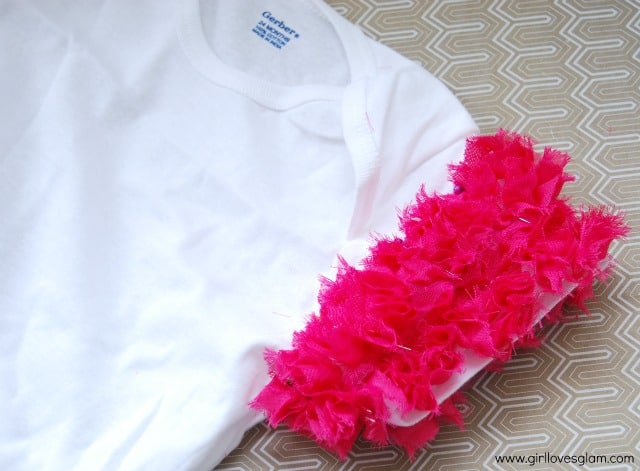 Repeat these steps until the sleeves are covered with ruffles.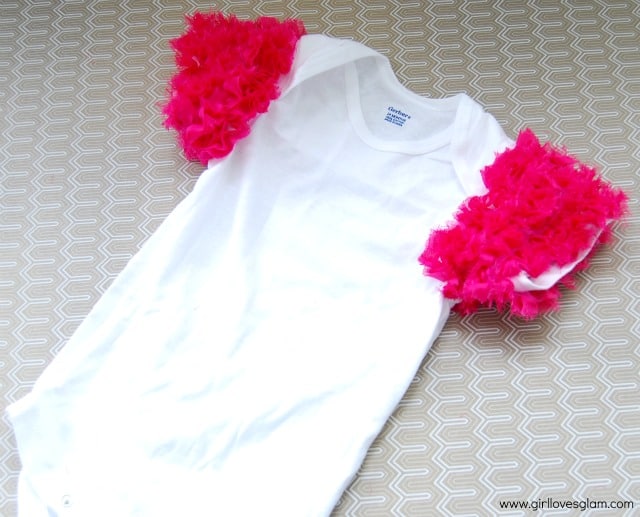 I love how it looked just as is, but I wanted another little something to really make it pop, so I also added a vinyl glittery flower to the center!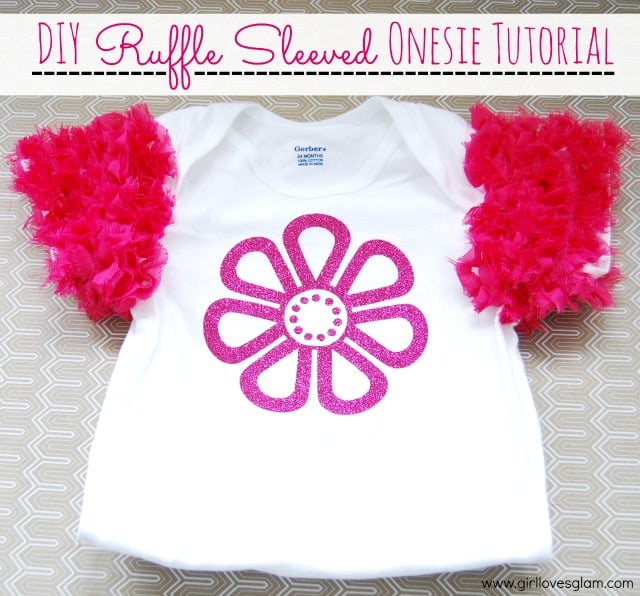 I love how it turned out! Now go makeover a onesie of your own! They make great baby gifts too!