This shop is part of a social shopper marketing insight campaign with Pollinate Media Group® and Goody, but all my opinions are my own. #pmedia #GoodyGorgeous http://my-disclosur.es/OBsstV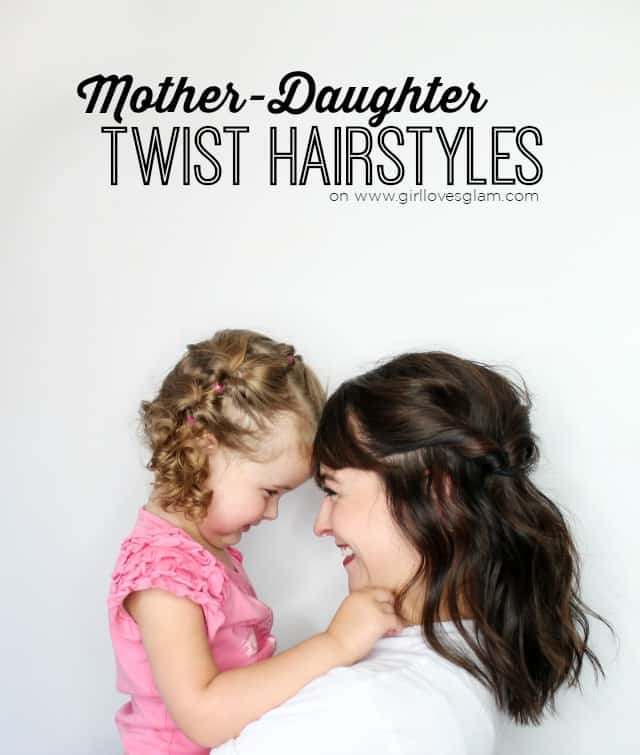 I love having a little girl. It is so fun to get her dolled up. She loves it! She loves doing her hair, playing with my hair, and getting all dressed up. She is all girl! I thought it would be fun to have a matching hairstyle, but not so much so that it looked like we had the exact same hairstyle. I chose to create a twisted hairstyle that was a little juvenile and one that was more of a grown up version of it.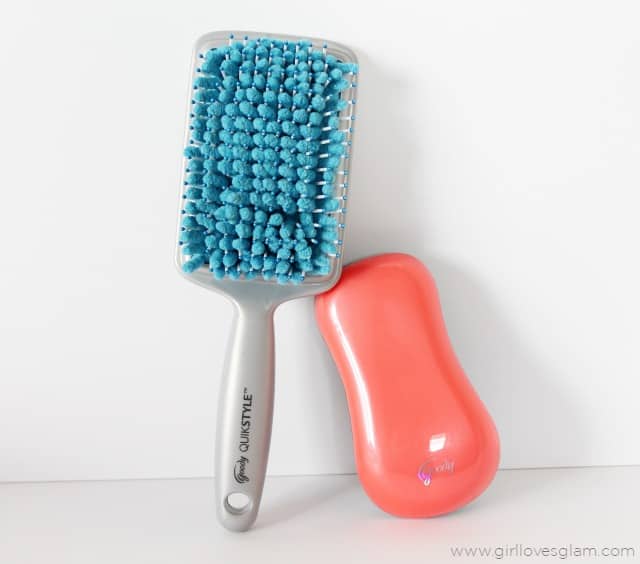 I knew that these hairstyles would be the perfect test for my new, Goody QuikStyle and Goody TangleFix brushes I picked up at Walgreens. Recently, my daughter has complained a lot about her head hurting when I would brush it out. She has naturally curly hair and her hair gets quite tangled after getting out of the tub. I don't know that I have the right words in my vocabulary to even describe how awesome the Goody TangleFix brush is! It is so easy to brush through her hair with that brush, that even she can do it herself! The Goody QuikStyle brush is perfect for me because my hair is so thick and it takes much longer to dry than I have the patience for. When I use this brush, it is like I am brushing my hair with a towel! It may sound strange, but it is the only way I can really describe it. It is seriously revolutionary. My hair dried twice as fast when I brushed my hair with this brush while I was blow drying. Both of these brushes are on a Buy One, Get One promotion at Walgreens right now until 11/1/14 while supplies last. You just have to use your Walgreens Balance Rewards card to get the offer. I recommend having both of them in your hair styling arsenal. They have become major styling staples for me.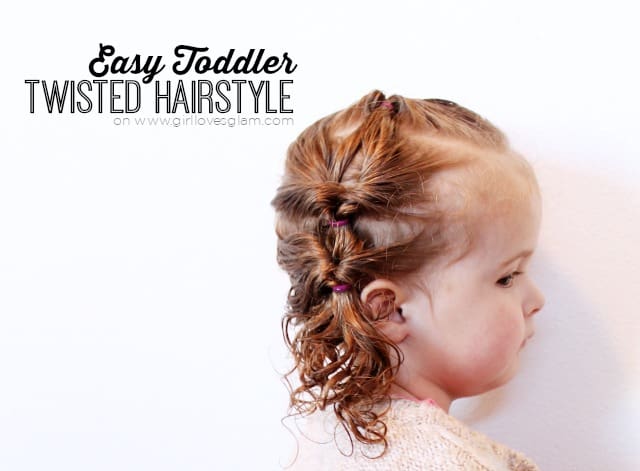 For my daughter's hair, I knew I needed to create something that was fun, but was also secure enough that she could play, nap, and act like the crazy toddler she is without it falling out throughout the day. This style stayed in all day long and she even told me she looked "kinda like a princess".

First, I brushed through her hair with the Goody TangleFix brush to get it really smooth. I parted off the top third of her hair and pulled it into a side ponytail. Then I split the hair below the ponytail and created a hole to flip the ponytail through. I pulled the ponytail tight so the elastic would slide down and secure it in place. Then, I moved onto the middle 1/3 section of her hair and repeated the previous step, while also adding the hair from the previous twisted flip into it. Lastly, I took the bottom section and repeated the previous step to finish it all off. I put a little hairspray in and she was on her way!

For my messy twisted hairstyle, dried my hair while using the Goody QuikStyle brush, then straightened it with my flat iron. I curled my hair with a curling wand and brushed through the curls. Then, I pulled the top part of my hair into a side ponytail and created a hold just below the elastic and pushed the ponytail through it. I gently pulled on the elastic to tighten it, but not enough to make it look like there was too much effort involved. I wanted it to look messy and effortless. I used to have these types of flipped over ponytails a lot when I was growing up, but I love the idea of not centering it on the head and letting it kind of fall to the side like this.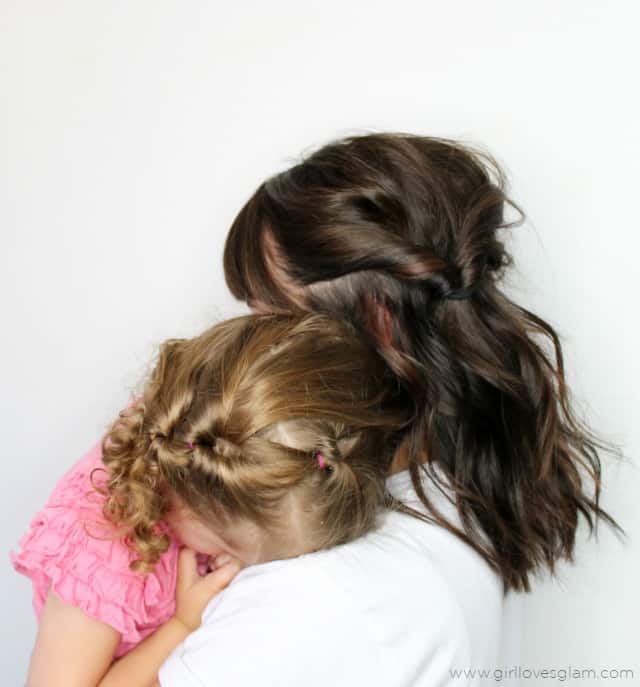 Both of these styles are really easy to do and take very little time! I think they will end up being some of my favorite go to styles for us. I even felt like I "kind of looked like a princess" too!
Do you ever try matching your outfits or hairstyles with your daughters?