This post contains affiliate links.
I just can't get enough of my Fall accessories. I love them all! Every once and a while, I get a crazy idea that I can't get out of my brain and that's exactly what happened when I thought of this crazy chunky braided scarf.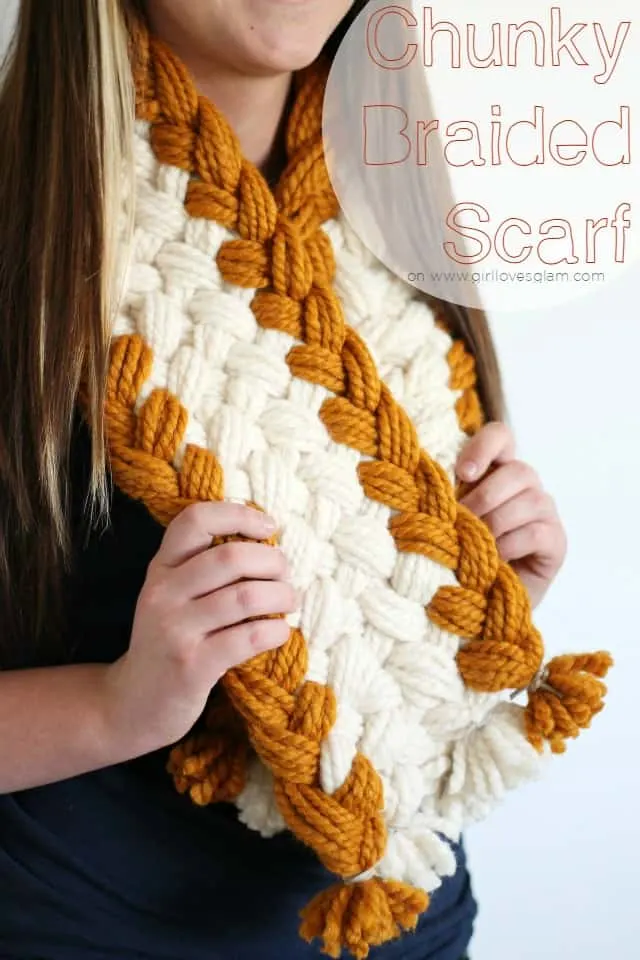 Here is the craziest part. I made this in June! Yes, you heard me right… JUNE! Thankfully this crazy idea came just in time for when Jo-Ann stores asked me to be a part of their Fall look book. It was a perfect fit! The thing I love most about this scarf is that it looks like a cross between macrame and crochet, but it is neither! I don't know how to do either of those things, but I CAN braid! This takes a lot of yarn, but it is super easy to make. To make your own, you need…
-2 different colors of Wool-Ease Thick and Quick yarn
Just a little note, when I was making this scarf and taking pictures of it, I was using a different color of yarn than I ended up using as you can tell!

Cut one color of yarn into 60 inch pieces. Rubber band 8 pieces of yarn together to create a section. Repeat 3 times. Put the three sections in a skirt hanger and hang up over a door (this makes it a lot easier to braid). Braid the pieces together and rubber band them together at the end. Go back through your braid and loosen any pieces that are a little tight so that they are all even braided pieces that are loose and chunky.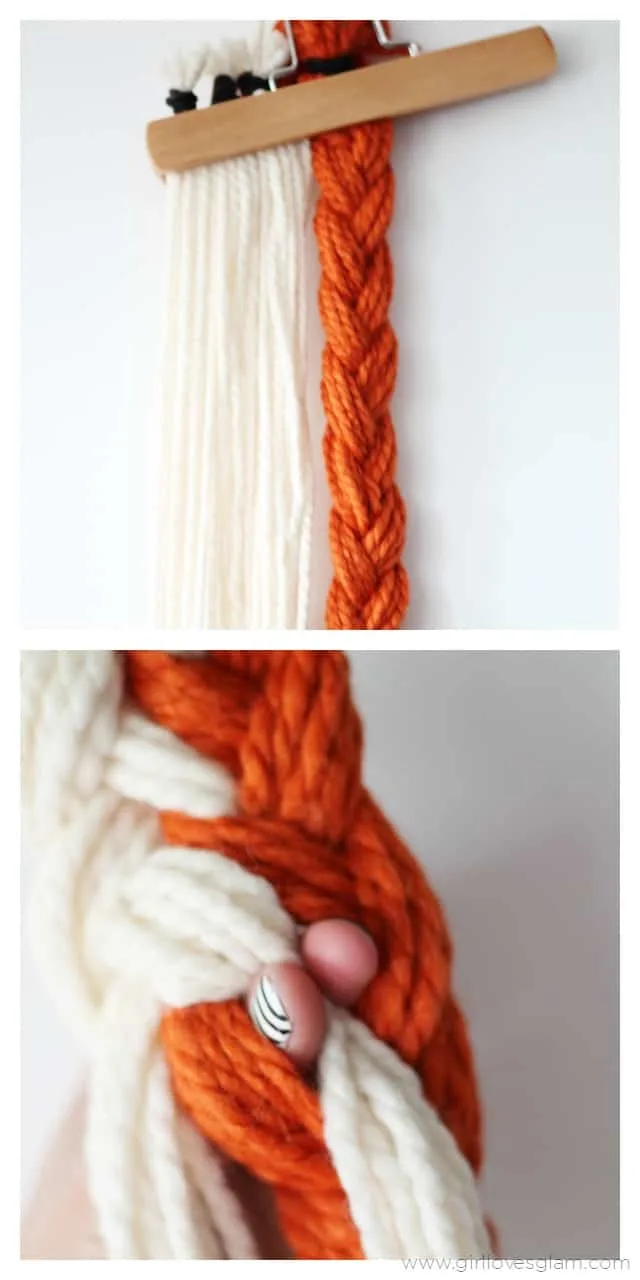 Get your second color and repeat what you just did, only this time when you are braiding it together, loop one side of the braid through your previous braid. Repeat this step over and over again until you have 5 braids total, with one in a different color on each side.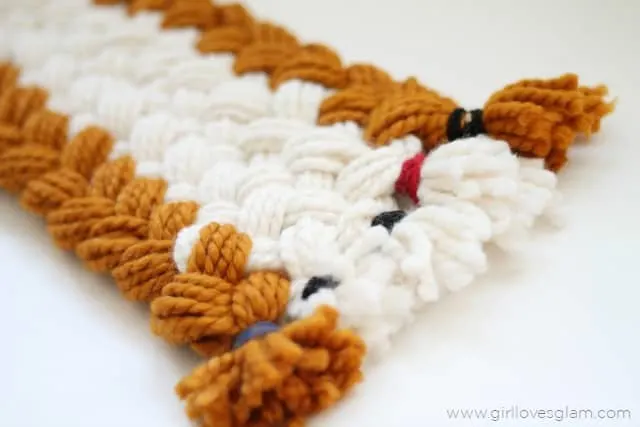 Lay the scarf down and trim the ends of the scarf. Pull off each rubber band one at a time and replace it with your suede cord. Tie one knot in the cord and wrap the cord around a few times and tie another knot to secure it. Do this for all of the ends.
Now you have an awesome Fall accessory that is unlike any other accessories in your closet! I love how versatile this scarf is! It would look totally different if it were longer, shorter, pinned with a brooch, different colored, etc. So many options! It is the perfect weekend projects for those days that are just too cold to hang out outside. So get yourself a good chick flick and start braiding a scarf!
I've teamed up with a group of 75 bloggers to share tons of Fall Harvest Ideas with you! From crafts, to recipes, to home decor and more…we have you covered for Fall inspiration!

Check the gallery below and visit some of my blogging friends to see their awesome ideas!!