My girls love to craft and create! It is something we really enjoy doing together. An adult will have to help younger kids, but this Confetti Snow Globe kid craft is something kids toddler and up can have fun creating! These can be totally customized to fit supplies you may have, specific colors and even by adding photos of your little ones. I think they turned out darling and the girls absolutely loved making them.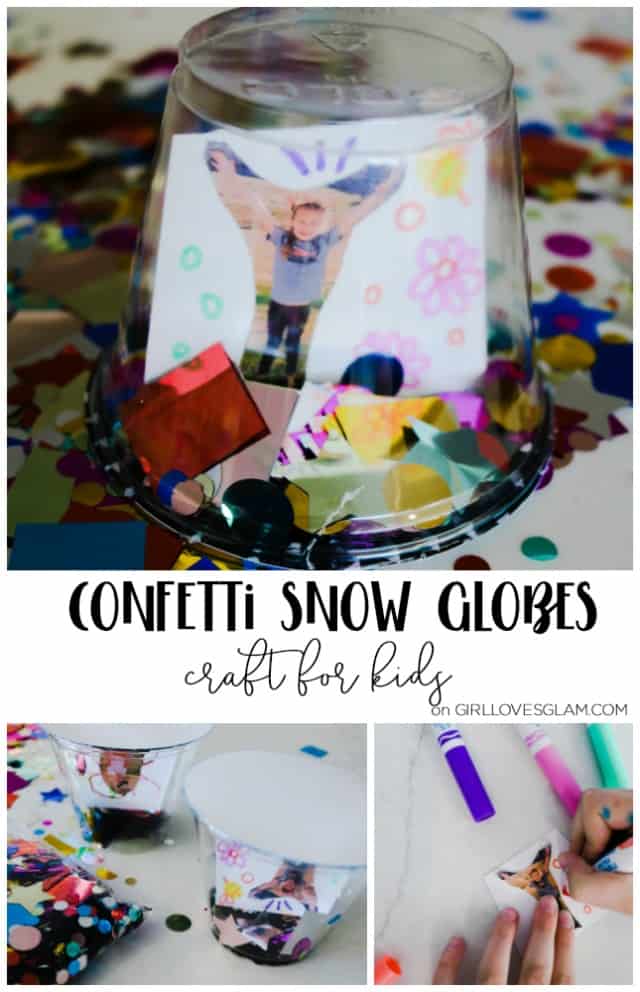 CONFETTI SNOW GLOBE SUPPLIES
To make these snow globes you will need:
(affiliate links included)
Confetti
Cardstock paper
Hot glue gun
Scissors
Photos (optional)
HOW TO MAKE YOUR CONFETTI SNOW GLOBE
You may remember when I made these Snow Globe Ornaments Christmas Kid Craft. They made an adorable ornament but you can easily make them into a craft kids can do any time. Here is how you make them.
First, cut a piece of paper that will fit inside your cup, a trapezoid shape works well in this size/shape of cup.
Cut out your photo around the person you are adding and glue that to the center of the trapezoid. Now let your kids decorate around it however they would like. Be sure to do both sides.
Trace the top of the cup on a piece of paper and cut out the circle.
Now you will want to hot glue your trapezoid onto the circle you just cut out. Hold it in place while the glue dries so that it will stand up.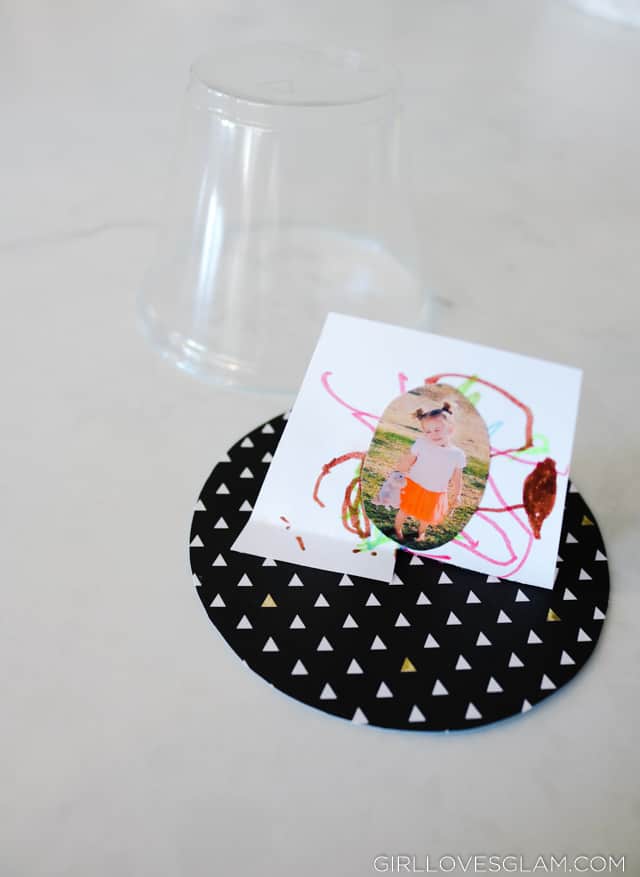 This next step is the part my kids loved the most. Fill up your cup with confetti. It is up to you how much you put in. You want to be able to see the inside of the snow globe, so keep that in mind.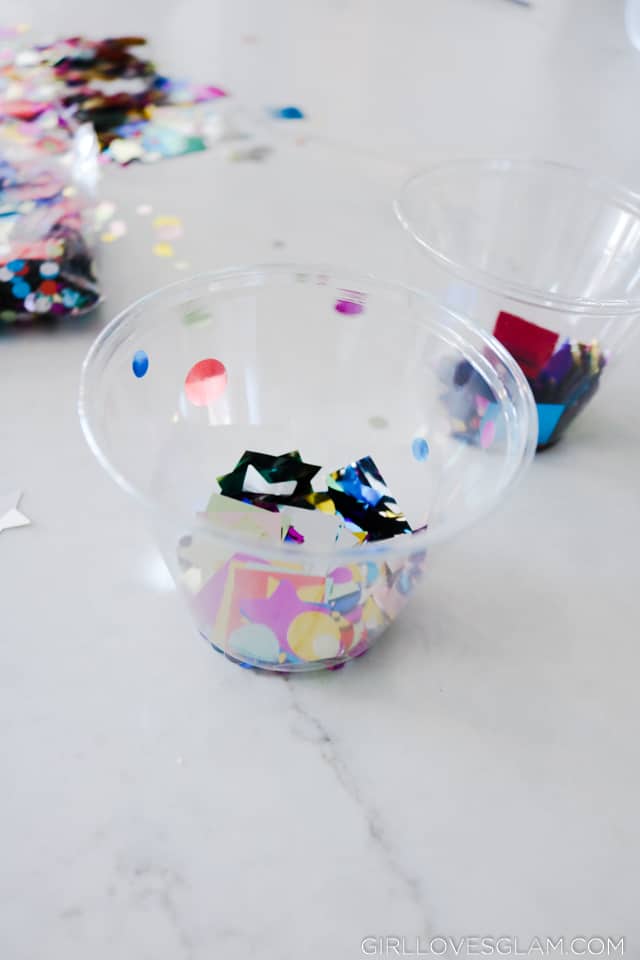 Hot glue the edge of your circle to the top of the cup. Be sure you get all the way around so none of the confetti falls out. Press down and let it dry.
This is such a fun craft that the kids really enjoy making. Making them personal with photos of them, their favorite animals or family members really makes it fun for them!
Here are some more kid crafts you may like: