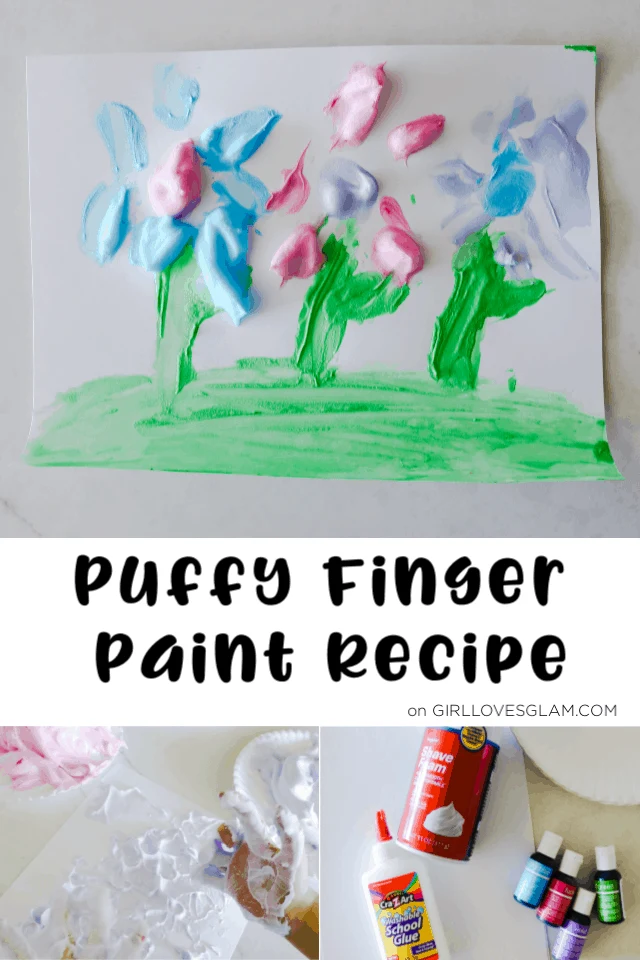 I absolutely love to craft with my girls. Sometimes it can get pretty crazy, but that is part of the fun and the experience! Before I was a mom, I would substitute teach at a special needs preschool every once and a while. The teachers there taught me the coolest trick for making puffy finger paint! I couldn't wait to use it with my own kids. It was so fun to do with my daughter. Although it took her a little while to warm up to the idea of putting her hands in the paint, she was a total natural once she really dug in and got her hands dirty! One really great part about this Kid Craft: Puffy Finger Paint Recipe, is that it is made of just 3 ingredients that you probably already have at your house!
Puffy Finger Paint Ingredients: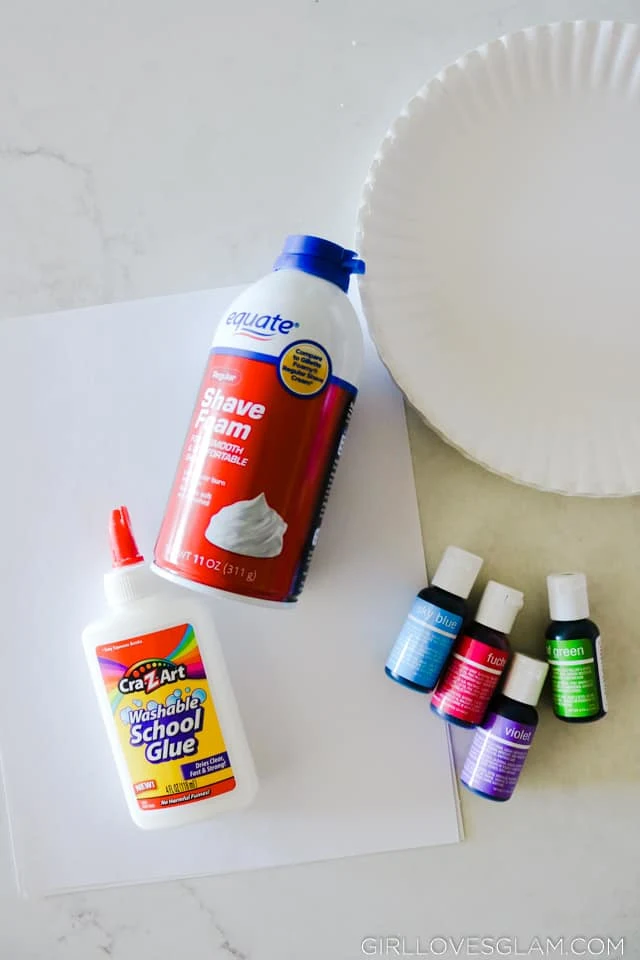 Shaving cream (any kind will work)
Food coloring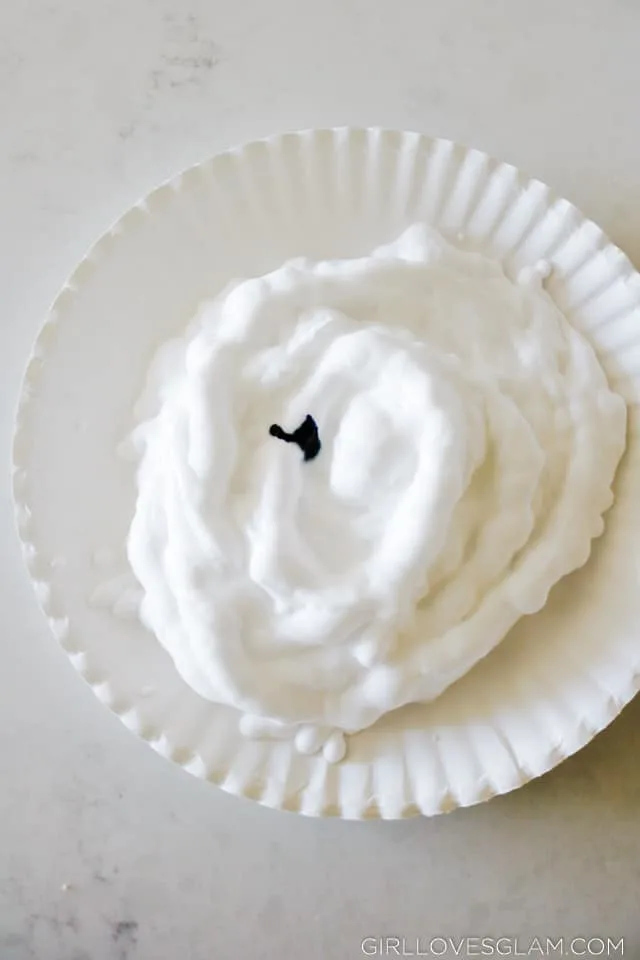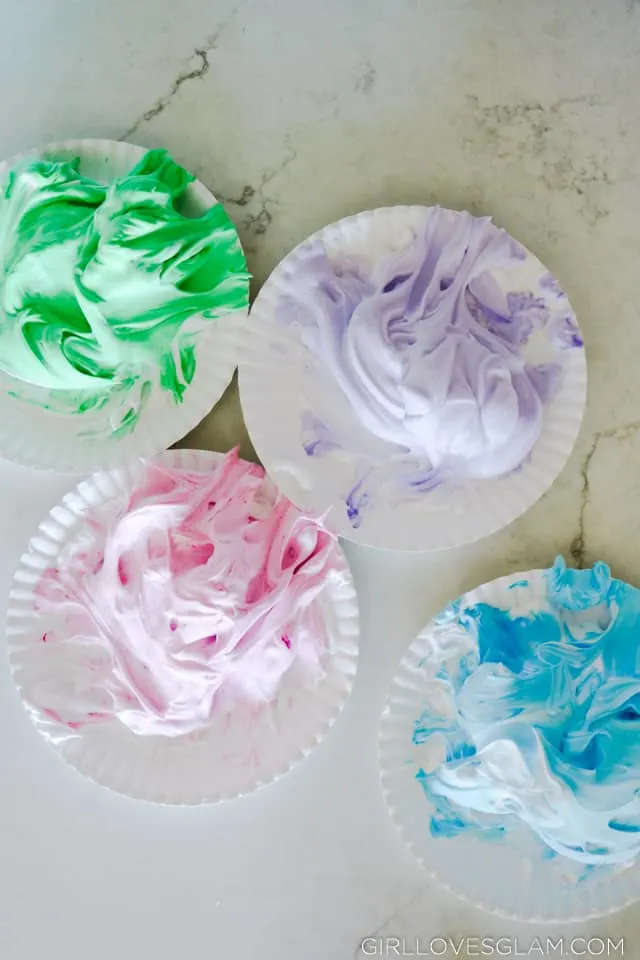 Spray the shaving cream into a bowl and put about 1 tablespoon of glue in it too. Drop as much food coloring as you need to create the color you want and mix it all together. Now you have puffy finger paint! Remember that food coloring will leave a temporary stain on your skin and can stain your clothing so cover up your clothes when you are painting!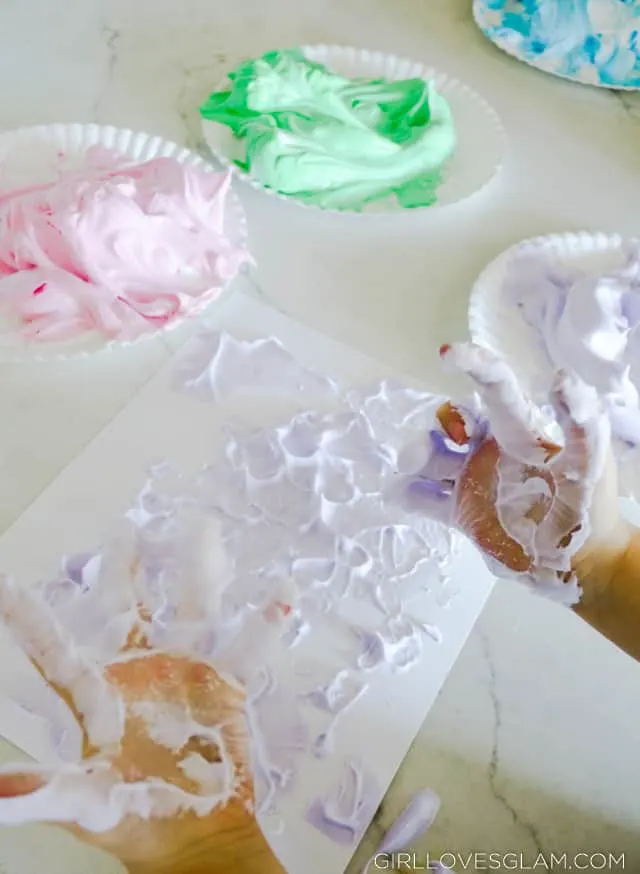 Your kids will love painting with this fun texture of paint! After they are done painting their designs on the paper, let it sit out to dry and you will have some really fun, creative pieces of artwork to display.
Don't forget to check out these other great posts too!