Now that summer is officially upon us, kids seem to think they need to be busy all of the time! My daughter is 3 years old and even though she isn't on a summer break from a normal school routine like a lot of kids are, she still seems to get the summer boredom. That is so hard on moms! I love to let her play outside, but sometimes it is too hot to play outside.
I like to have a few backup activities that can be done inside on the days that are too hot to go outside. One of these activities is finger painting! I feel like finger painting is something that children of many ages can enjoy. It brings a whole new level of creativity for kids when they can get their hands dirty! To stick with a summer theme, I came up with two different summer finger painting ideas that are pictures your kids can create.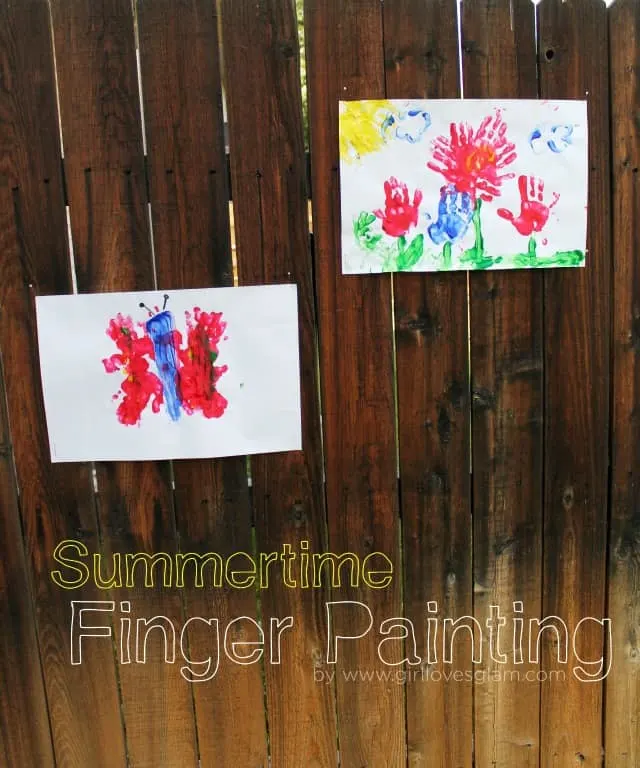 We just used traditional finger paint for these, but there are several homemade finger paint recipes online that you could use as well. You could also take this opportunity to teach your child about mixing colors to create new colors as well!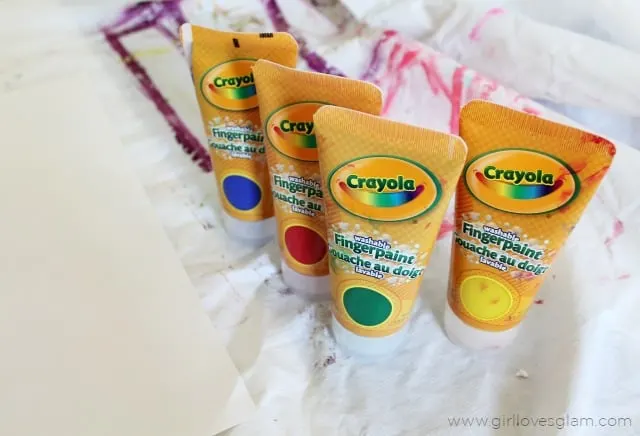 The first one I will show you is the butterfly finger paint picture.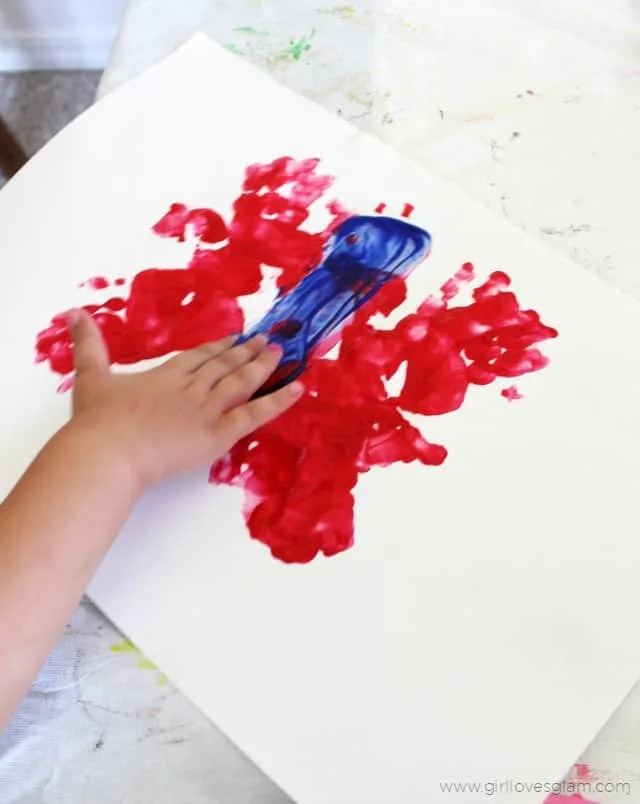 To make this, have your child dip their entire hand in the paint and put their hand print on the paper. Dip the hand in again (or do the opposite hand) and put another hand print next to the other one, about 2 inches apart. Turn the paper upside down and repeat the steps with hand prints going the other direction to create the butterfly's wings. Paint the body on by dipping the fingers in a different color and painting streaks in between the hand print wings. You can then go back and decorate the wings with different colors. To finish it off, draw the butterfly antennas on the top. Let it dry, then display it for the summer!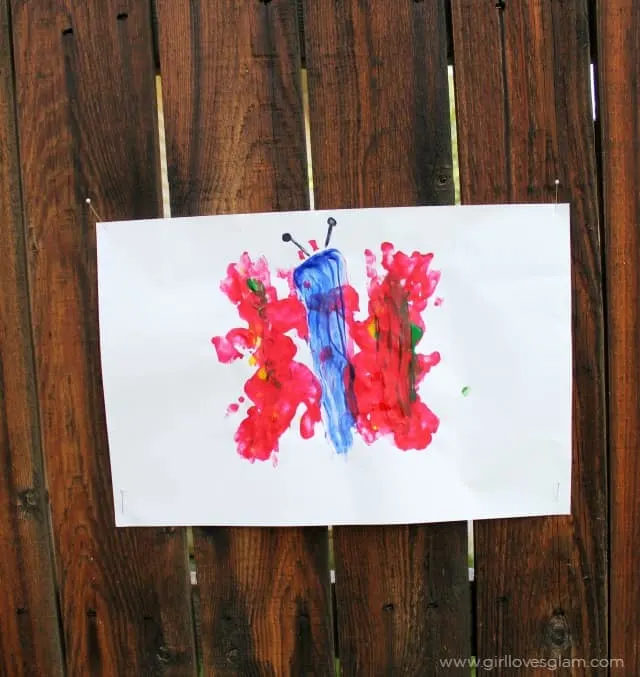 The other design we came up with is a fun summer scene with flowers and the sunshine.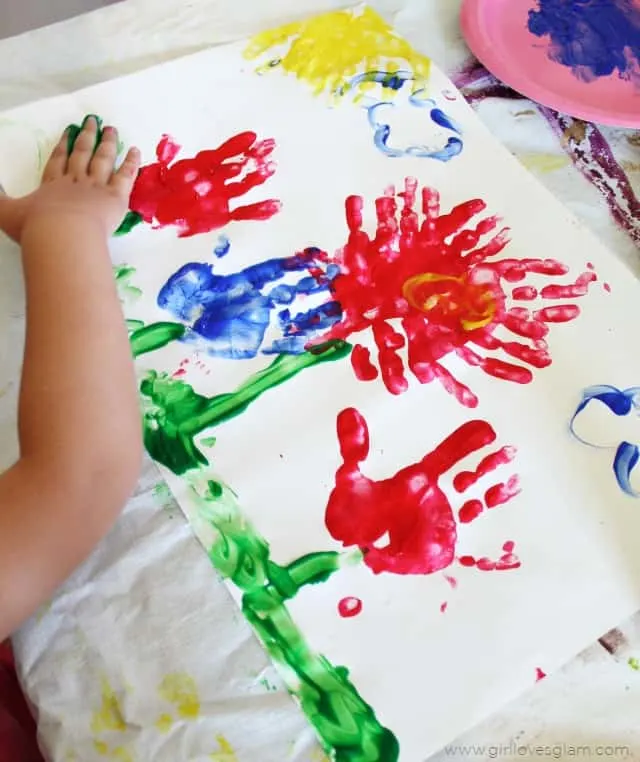 For this one, she made a few hand "tulips" and a big flower. The original plan was to just do a bunch of hand "tulips", but she really wanted to make a big flower too. I love how her flower turned out! That is the beauty of art. It allows kids to be creative and come up with their own ideas! For the hand print tulips, dip the entire hand in the finger paint and do this until you have enough tulips on the page. You can go back and add the stems now, but we waited and did the grass and stems at the very end. For the big flower, she dipped her hand in the paint several times and she stamped it over and over again until she made a circular shape out of her hands. She went back with some yellow in the middle of it. I think it is just adorable! She dipped her entire hand in the yellow paint and stamped it into the corner a few times to make a little sunshine and we drew some clouds with our fingers with the blue paint. The last step is to draw the stems and the grass with the green paint. It is a perfect little summer scene and as it hangs on my fridge, it totally cheers up my kitchen!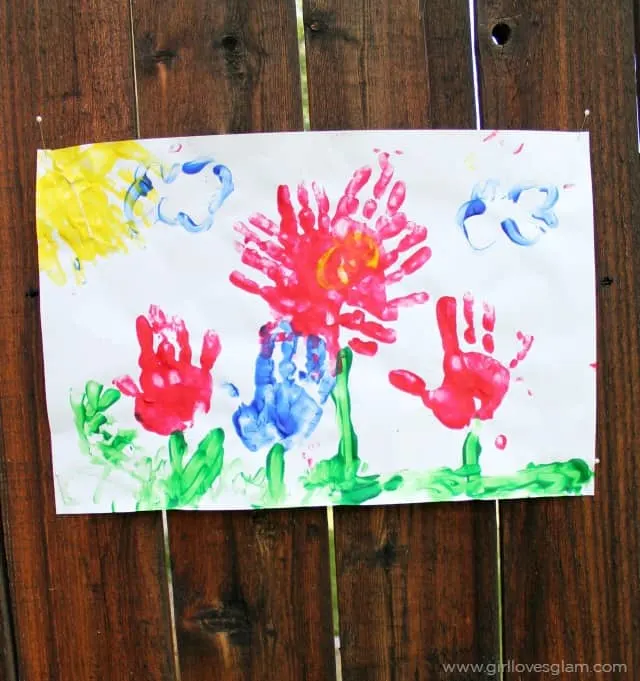 I love to have a little time each day that I can dedicate to giving my daughter an opportunity to be creative. The summertime is the perfect time to do it with your kids too!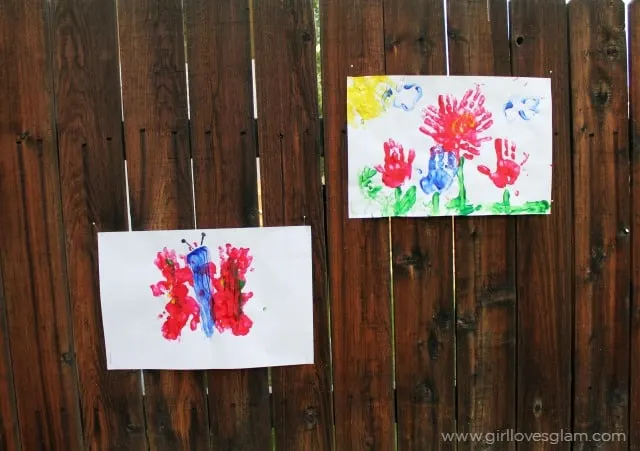 Make sure to check out these other great summertime activities to keep your kids busy!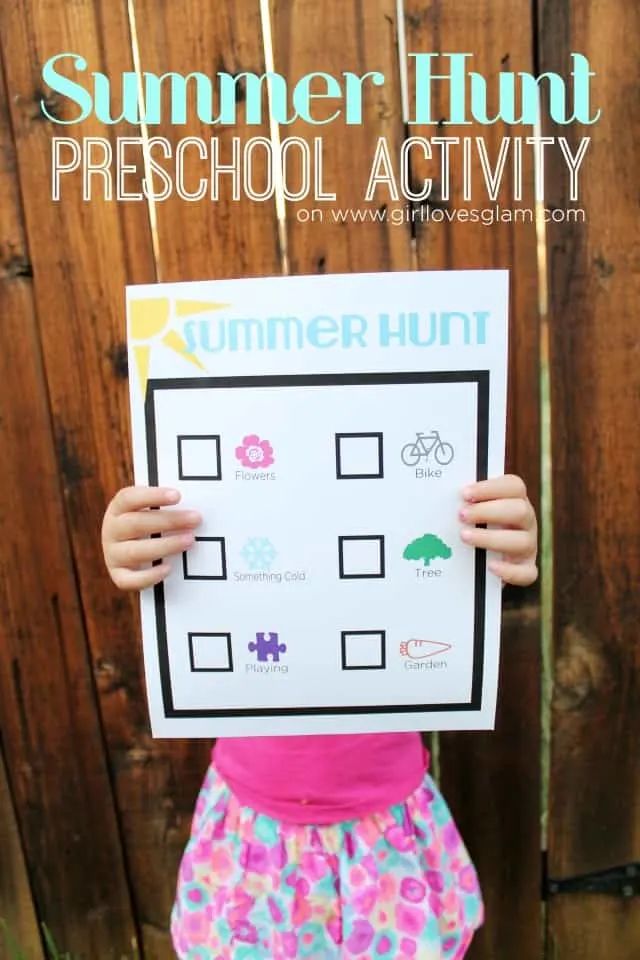 How do you keep your kids busy on the really hot days of summer?