I have been a Color Street Independent Stylist since they launched over two years ago. I absolutely love my Color Street nails! I love that they last so much longer than traditional nail polish and my customers do too! One of my most asked questions is how to remove Color Street nails. While these nail polish strips can be removed with nail polish remover, I wanted to share a few tips to make sure you remove your Color Street nails easily, while keeping your nails healthy.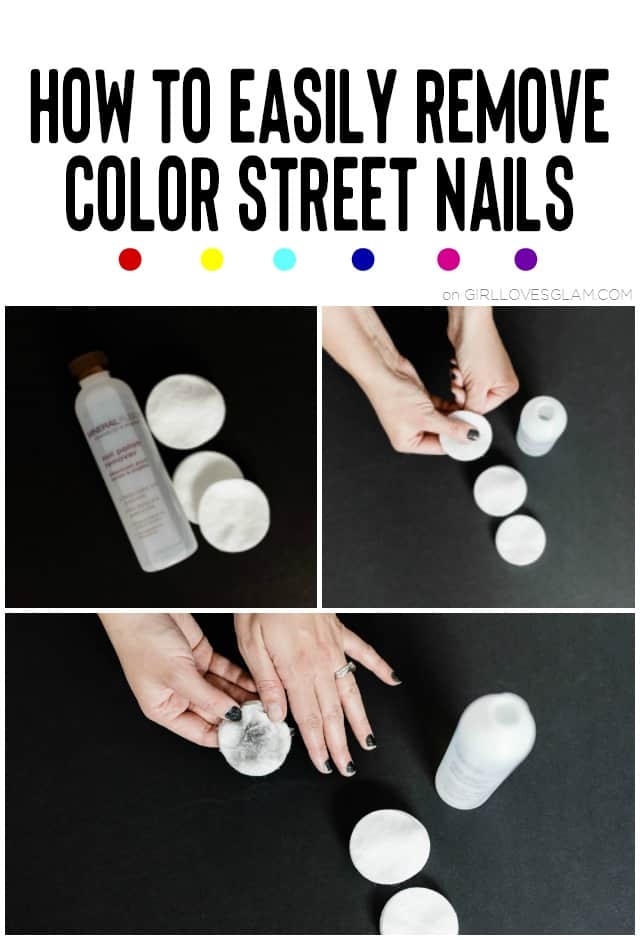 How to remove Color Street nail polish strips
The first thing that you need to remember with any nail polish removal is that you shouldn't EVER peel off your nail polish. Fingernails are made up of tiny layers. When you peel off nail polish, you peel off those thin layers of your fingernails. I once had a client in the salon who would peel off her gel polish regularly and her nails would feel almost fuzzy from all of the breakage that would happen. DON'T peel off any nail polish, ever!
My next tip is to use a quality nail polish remover. Not all nail polish removers are created equally. If you feel like your nails are damaged, chances are, your nail polish remover could have done it. Nail polish remover can be really hard on your nails.
Acetone nail polish definitely takes nail polish off quickly, but it can be extremely damaging on your nails. The problem is that most non-acetone nail polishes out there are really wimpy and don't take nail polish off very easily, especially when it comes to the magical staying power of Color Street nail polish strips.
Color Street Nail Polish Remover
Because Color Street nail strips are 100% nail polish, you don't need to file down your nails or anything in preparation to remove them. You just need a quality nail polish remover. My absolute favorite is Mineral Fusion nail polish remover.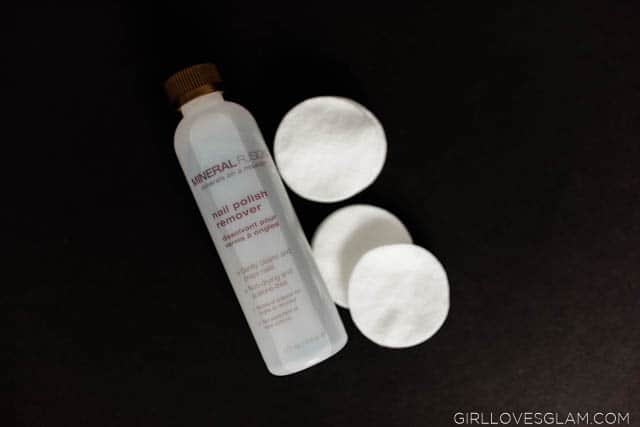 It works like magic at taking nail polish off, especially Color Street nail strips. I put it to the ultimate test by removing a glitter color with the Clear as Day clear strips over it and it still came off like butter!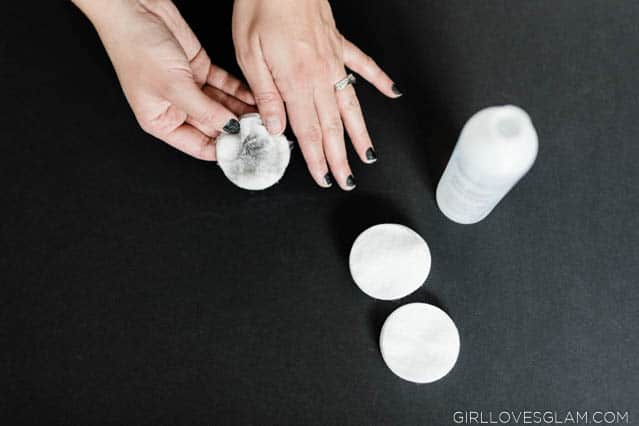 I love this nail polish remover because it is not only non-acetone, but it doesn't dry out your nails and cuticles either. It also smells really good! I like to buy my Mineral Fusion nail polish remover with the Subscribe and Save option on Amazon and have it come every 6 months, plus I save 15% by buying it that way. It's a win/win!
When it comes to taking care of your nails, the way you remove your finger nail polish can make a world of difference! Do yourself a favor and be kind to your nails when you remove your fingernail polish!
If you have any other questions about removing Color Street nails, let me know! I am happy to answer them. You can also check out my post where I teach you all about what Color Street nail polish strips are and how to apply them. You are always welcome to shop from my Color Street Independent Stylist site as well, at girllovesglamnails.com and if you haven't tried Color Street nails yet, make sure you fill out my Color Street sample request form and I am happy to send you a sample!