What is Color Street? You may have thought that very thought over the last 7 weeks since the company launched. I was lucky enough to have that question answered before the company launched, when I decided to join the company as a founding stylist! Color Street nails are 100% nail polish strips that are incredibly easy to apply and last for roughly 2 weeks. I am officially hooked!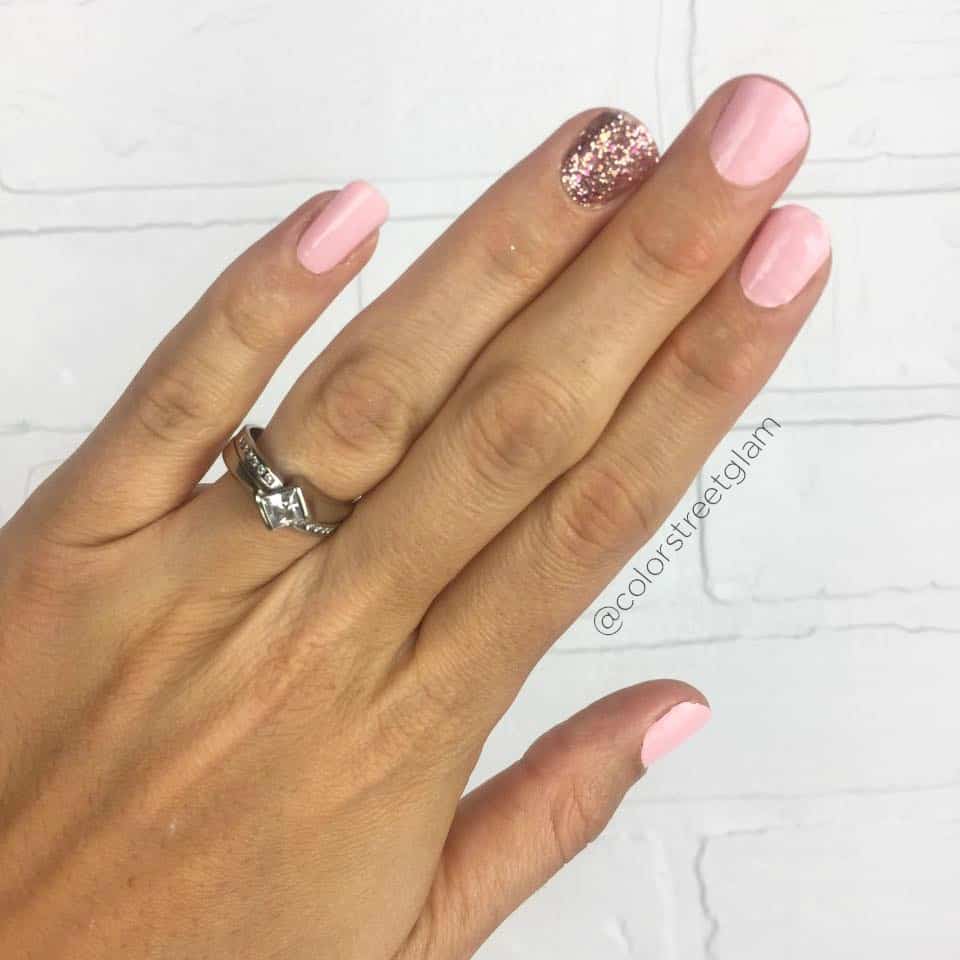 I haven't ever felt like I have had consistently nice looking fingernails until I learned about Color Street. It was always too time consuming or too expensive to do my nails before. Now I am able to bust out a full manicure in about 5 minutes and I don't have any dry time! Watch this video to see just how easy and fast applying Color Street nails is!
Each set comes with 16 strips that can be used on both fingernails and toe nails. I like to use both sides of the nail strip, so I can get two nails out of one strip. I also can use the middle section to get a few toes covered! I don't let ANY of my strips go to waste, so I am able to get at least 32 nails out of each package. It makes that $13 investment in a package WELL worth it! In order to save those extra strips, it is REALLY important that you seal the package shut again. Remember how these are 100% nail polish? What does nail polish do? It dries up! Save those extra Color Street strips with this simple trick!