I am an Independent Stylist for Color Street nails. I am a Senior Director with the company and have been with the company since they launched.
What is Color Street? You may have thought that very thought as you have seen Color Street nails on someone. I was lucky enough to have that question answered before the company launched, when I decided to join the company as a founding stylist! Color Street nails are 100% nail polish strips that are incredibly easy to apply and last for roughly 2 weeks. I am officially hooked!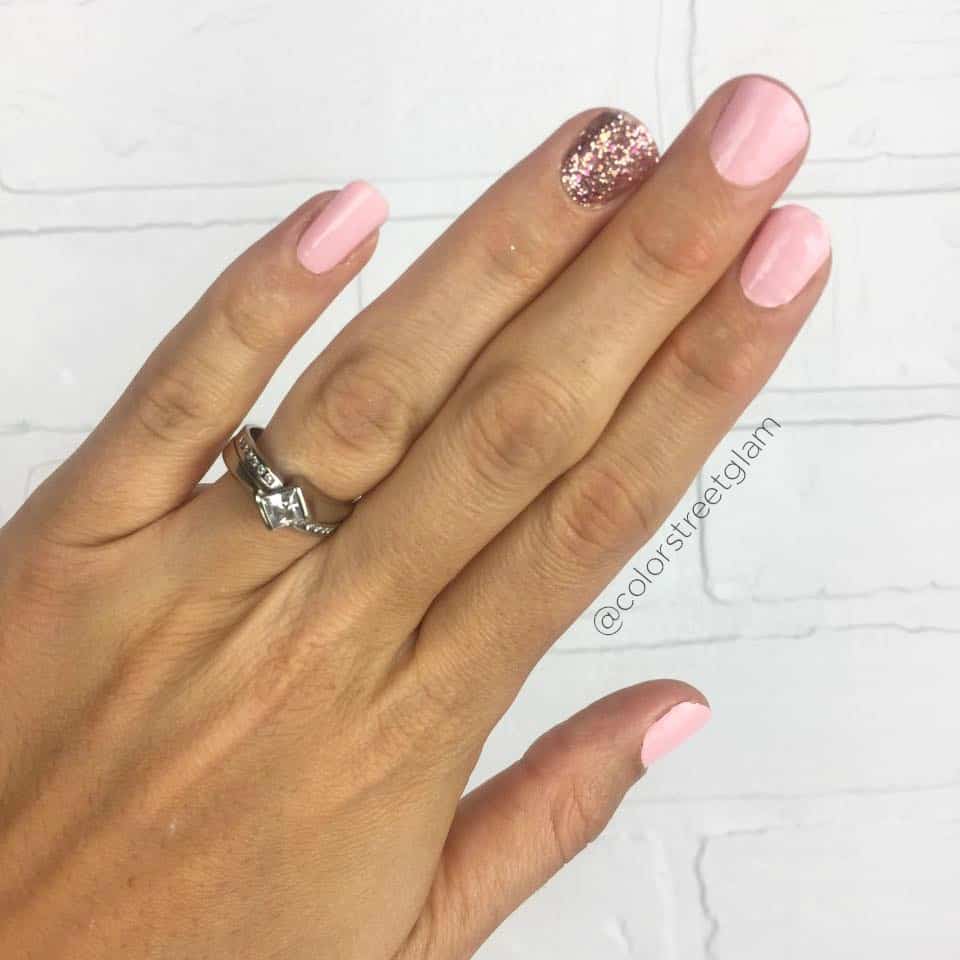 I haven't ever felt like I have had consistently nice looking fingernails until I learned about Color Street. It was always too time consuming or too expensive to do my nails before. Now I am able to bust out a full manicure in about 5 minutes and I don't have any dry time! Watch this video to see just how easy and fast applying Color Street nails is!
How to Apply Color Street Nails
What do Independent Stylists with Color Street sell?
Each set comes with 16 strips that can be used on both fingernails and toe nails. I like to use both sides of the nail strip, so I can get two nails out of one strip. I also can use the middle section to get a few toes covered! I don't let ANY of my strips go to waste, so I am able to get at least 32 nails out of each package. It makes that $13 investment in a package WELL worth it!
Hosting an Online Party with an Independent Stylist with Color Street
Being an Independent Stylist with Color Street
If you are interested in learning more about becoming an Independent Stylist with Color Street, I am happy to chat with you about any questions that you have. I have made some of my best friends and have experienced some really amazing success because of this company. Feel free to email me at mckenzie@girllovesglam.com