If you followed my 2017 handmade bath bomb series, you saw 12 different recipes for those beloved bath bombs we have all come to love! I am excited to continue sharing handmade bath bombs this year! To kick it off, I am sharing this delicious raspberry pie inspired bath bomb. It smells just like a hot pie out of the oven!
Raspberry Pie Handmade Bath Bombs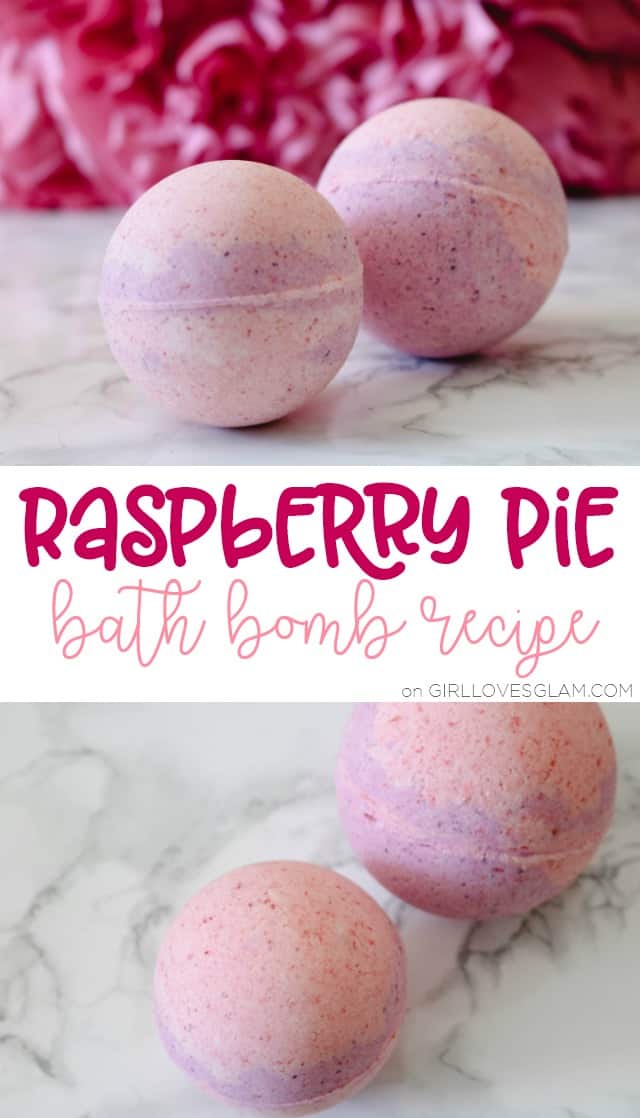 I really wish you could just hop in the computer and smell how divine these bath bombs smell! They smell like the creamiest raspberry deliciousness you've ever smelled. They are totally my new favorite! To make your own, you will need…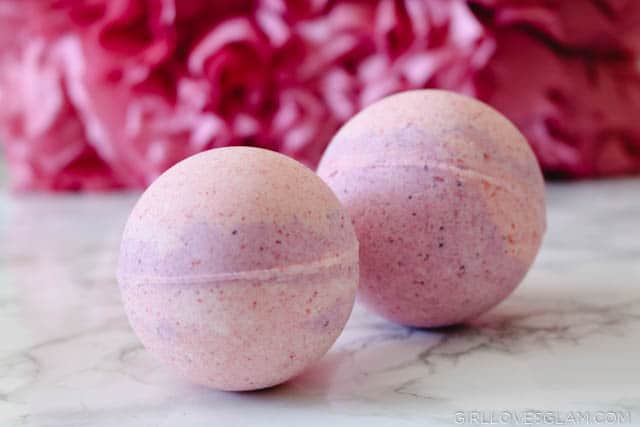 Bath Bomb Ingredients
(affiliate links included)
1 cup baking soda
1/2 cup citric acid
Here is a great deal on a bundle with baking soda and citric acid together!
1/2 cup corn starch
3 Tbsp. Epsom salt
1 Tbsp. coconut oil
Witch hazel and a spray bottle for it to go in
1 tsp. Butter Extract
1 tsp. raspberry extract
Food coloring
Bath bomb molds or Christmas ornament balls
You can watch this video to get the full tutorial, or scroll down to read each step to making this bath bomb recipe on your own!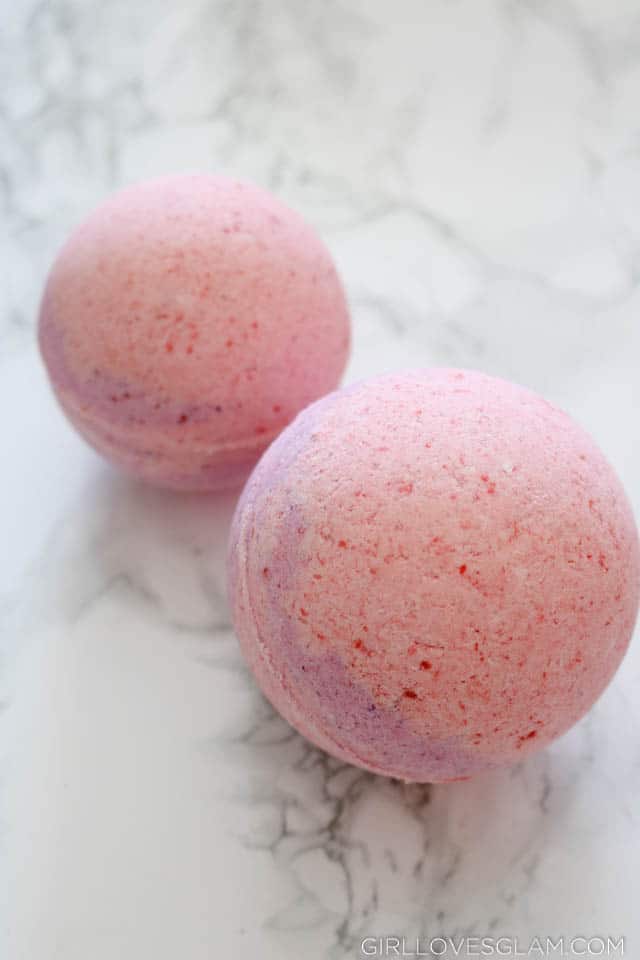 Start by mixing the baking soda, citric acid, corn starch, and episom salt together. Add the coconut oil and make sure to mash it up with your hands until it is dispersed throughout the mixture. Spray witch hazel into the mixture, 5 sprays at a time. Mix well and spray another 5 sprays. Repeat this step, until the mixture is wet enough to hold itself together when you smash it in your hand. You don't want it to be too wet, or else it will start to react and your batch will have to have more of the dry ingredients added.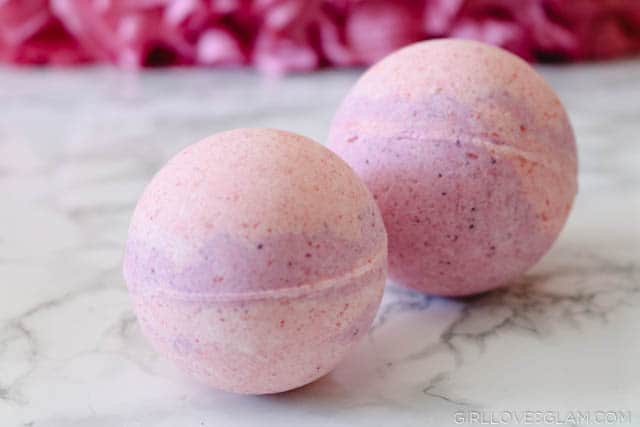 Next, add butter extract and raspberry extract. Make sure to mix between each of them so that the mixture won't react to the extract. Separate the mixture into two bowls and add food coloring. This is totally optional, but it makes the bath more fun to have some color! Make sure you are mixing quickly after adding the food coloring because the mixture will react to the wet ingredients.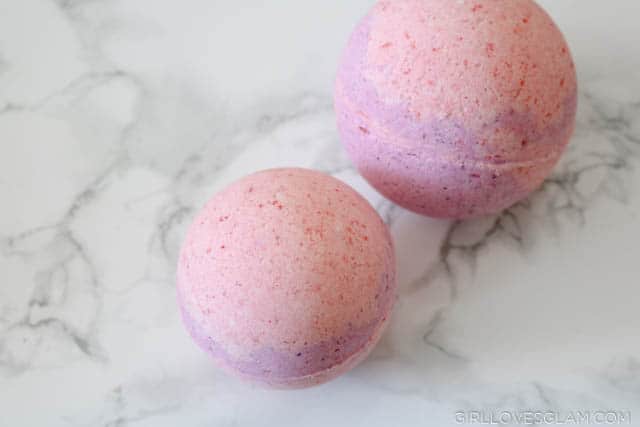 Put the mixture into your molds. Take turns putting the different colors in the molds. This creates a fun, unique pattern for every bath bomb! You can let them dry overnight, or put them in your freezer for 30 minutes or longer.
Carefully take the bath bombs out of the molds and you will have yourself some beautiful, wonderfully smelling bath bombs! These make perfect gifts and are perfect for a day that you just need to treat yourself to a nice, warm bath!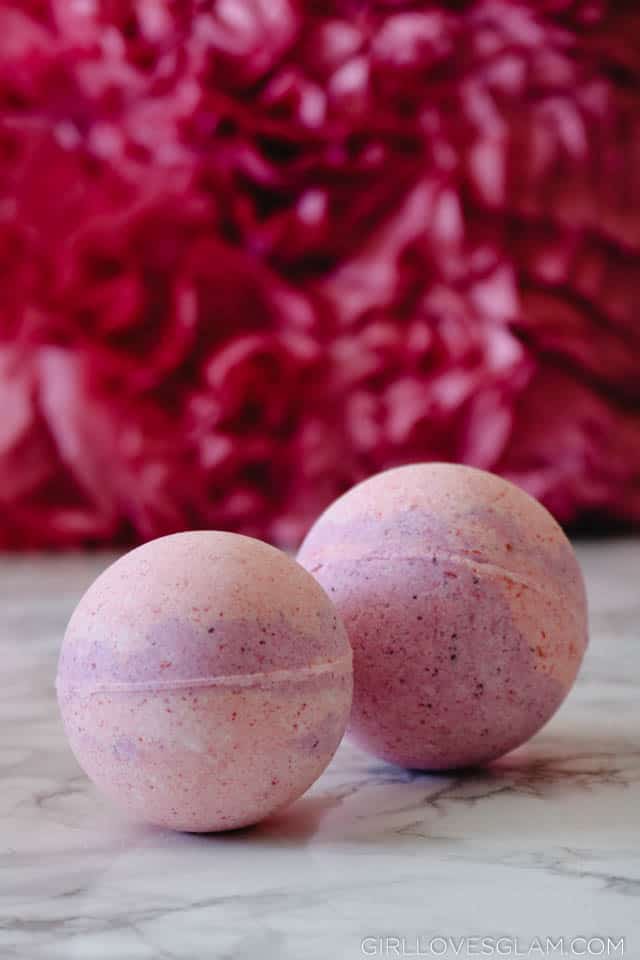 Don't miss these other insanely good smelling bath bomb recipes, too!
Handmade Bath Bomb Recipes