I love this gorgeous spring wreath! The moss and tulips together make such a perfect welcome for spring and a perfect welcome on the front door!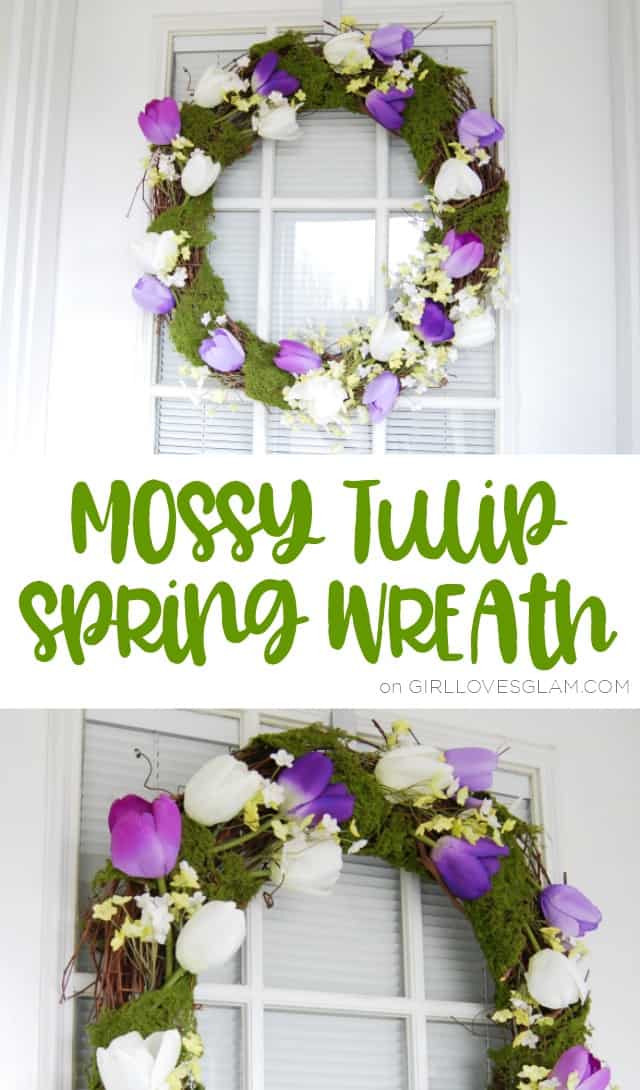 I like the fresh Spring colors that it brings to my door! It was so easy to make this spring wreath, too! I didn't take pictures while I made it because I made it at about midnight and the pictures would have been NO good, but I will tell you how I did it!
Spring Wreath Supplies
*Grapevine wreath
*Roll of moss (it looks like ribbon kind of)
*Tulips
*Filler flowers
*Hot glue gun
*Scissors
Unroll your roll of moss and cut it down the middle to make two thin, long pieces of moss. Glue one end of the moss on the back of the wreath and start winding it around the wreath. Do that until it is all on the wreath and use your other piece to continue going around until it is all gone. It doesn't need to go all the way around if you plan on having a little focal section of the wreath.
Take your filler flowers and break them into sections. Glue them all over the wreath to add a little bulk and to cover up the majority of the grapevine that is still showing.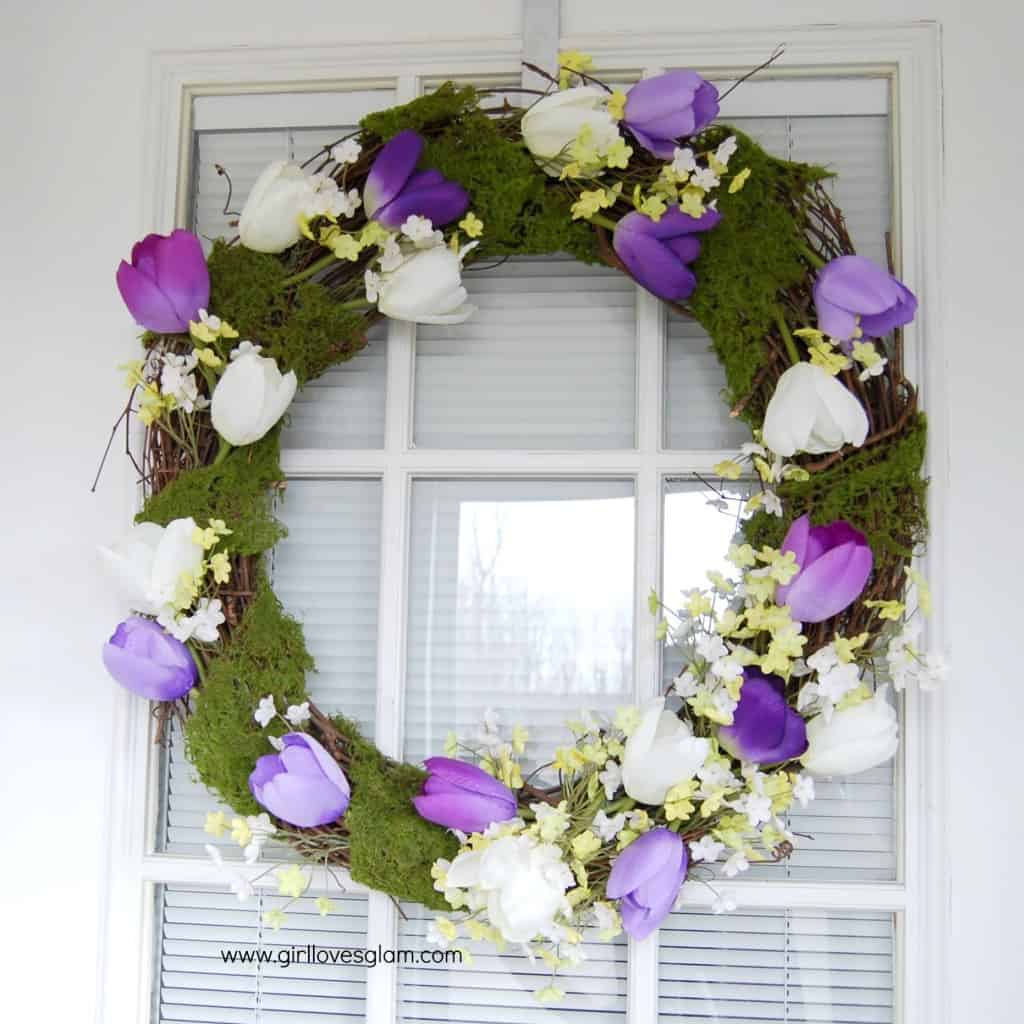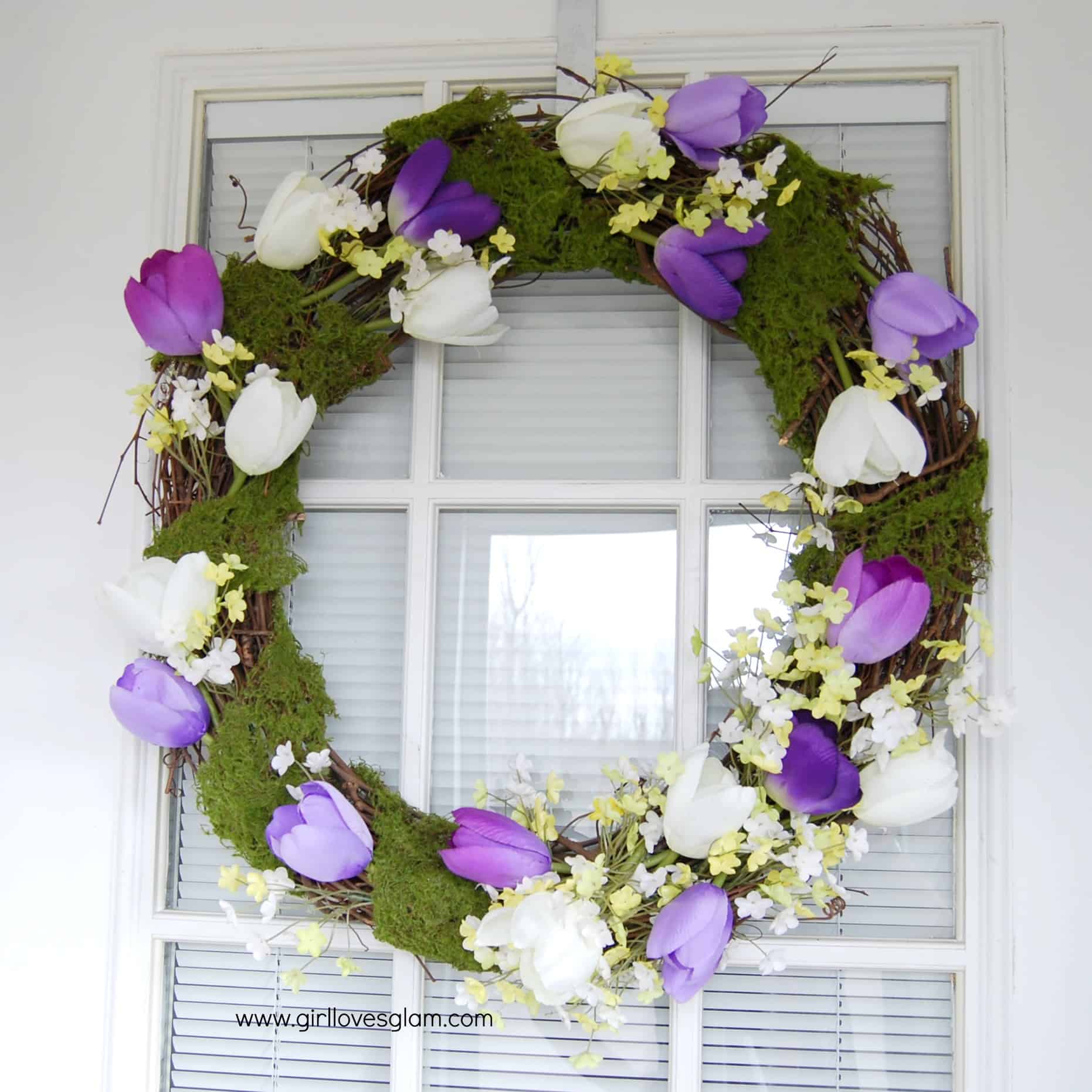 Cut the tulips down a little and glue them onto the wreath. Keep in mind that two of one color can go by each other sometimes. It looks more natural that way. It doesn't need to be in an exact order. If you are doing a focal point, add more tulips to that section and have them go in both directions.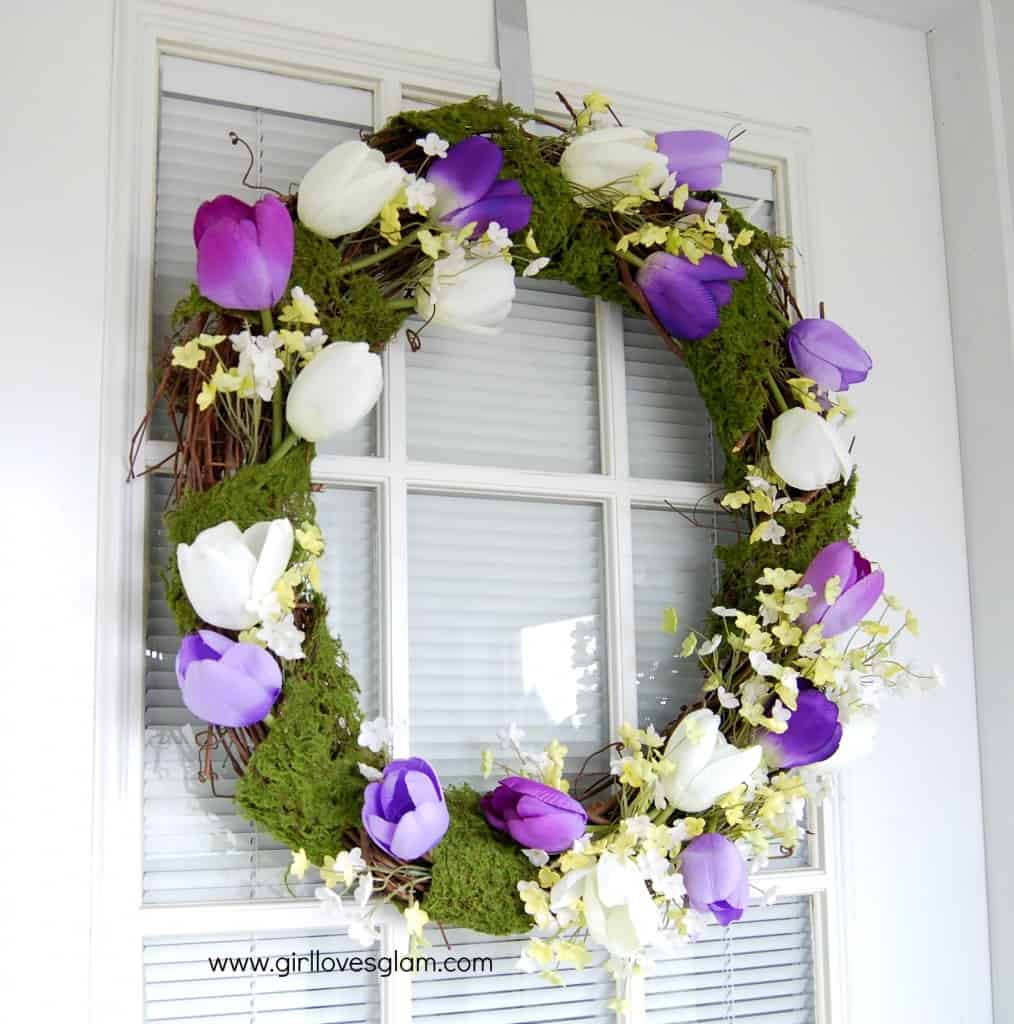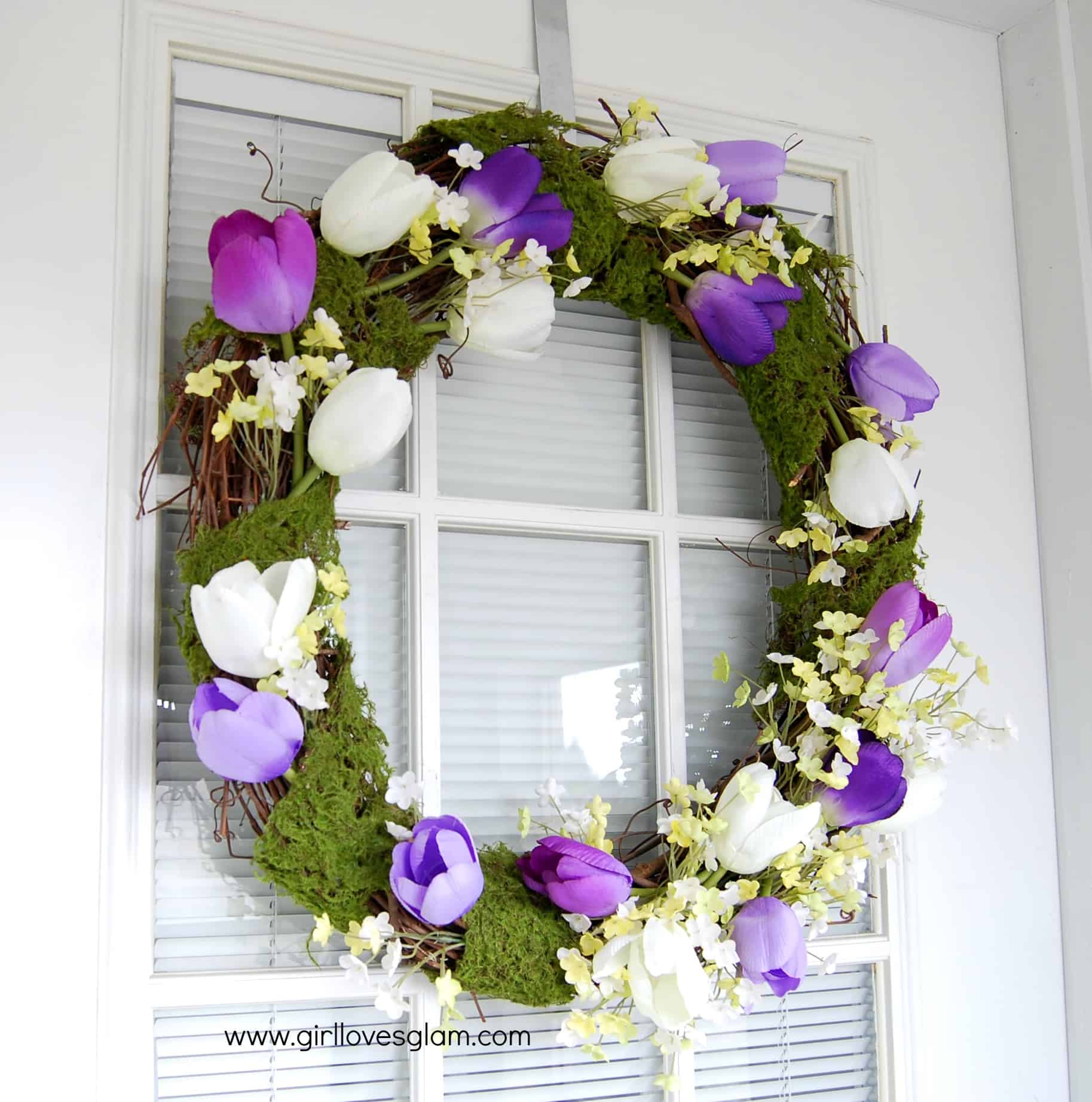 Hang up your spring wreath and enjoy! Do you decorate your home for each season or just for major holidays? Adding a fun Spring wreath (that stays up for the summer usually) is about as festive as we get for non major holidays around here!