I have a confession to make. Remember that Sally Hansen nail party I had last week? When I was frantically cleaning my house before a bunch of women came over, (don't judge me, you KNOW you do the same thing!) I realized that I still had my winter wreath hanging on my door! Luckily, I noticed it before everyone came over! Bad news is that I totally make fun of people who still have their Christmas decorations hanging on their house this time of year and I pretty much was committing the same crime! That is what I get for poking fun! Well, I had to fix the sin I was committing, so I made myself a Spring wreath!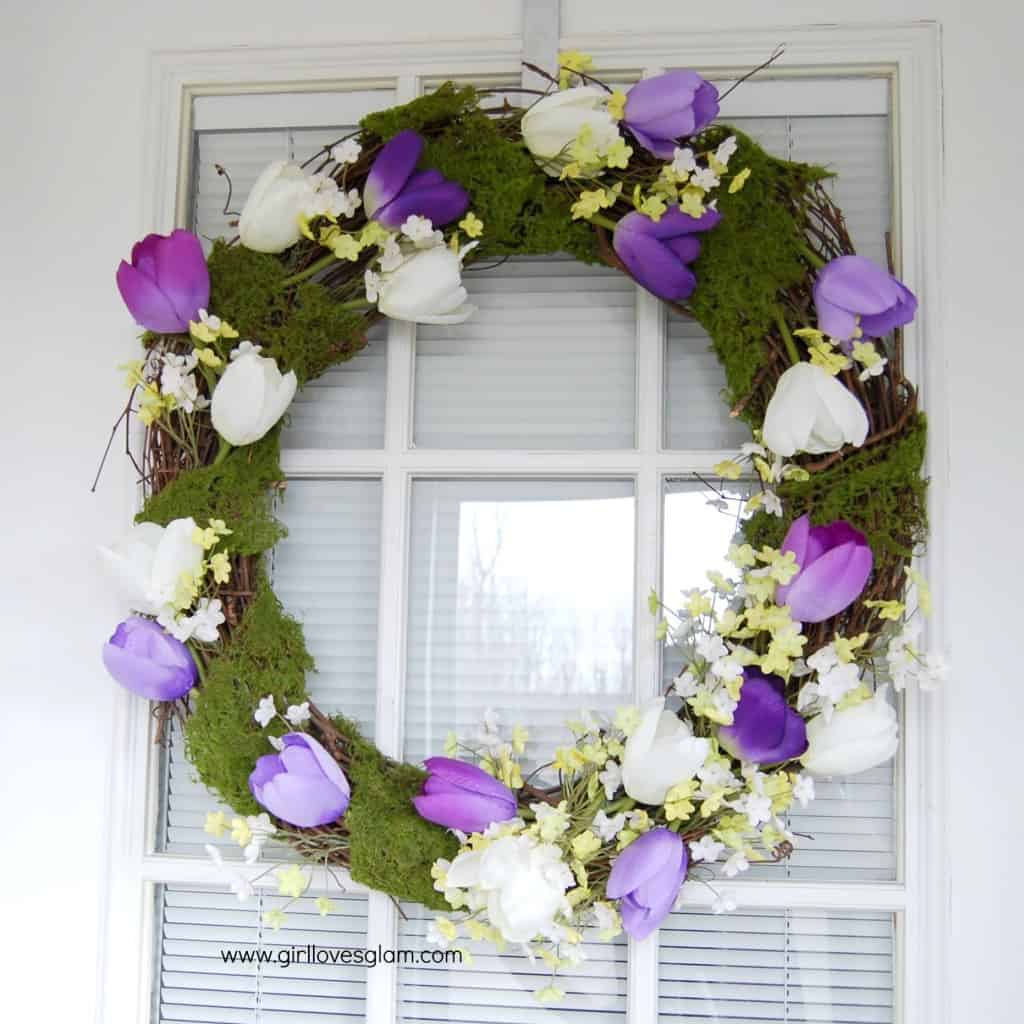 I like the fresh Spring colors that it brings to my door! It was so easy to make too! I didn't take pictures while I made it because I made it at about midnight and the pictures would have been NO good, but I will tell you how I did it! You need…
*Grapevine wreath
*Roll of moss (it looks like ribbon kind of)
*Tulips
*Filler flowers
*Hot glue gun
*Scissors
Unroll your roll of moss and cut it down the middle to make two thin, long pieces of moss. Glue one end of the moss on the back of the wreath and start winding it around the wreath. Do that until it is all on the wreath and use your other piece to continue going around until it is all gone. It doesn't need to go all the way around if you plan on having a little focal section of the wreath.
Take your filler flowers and break them into sections. Glue them all over the wreath to add a little bulk and to cover up the majority of the grapevine that is still showing.
Cut the tulips down a little and glue them onto the wreath. Keep in mind that two of one color can go by each other sometimes. It looks more natural that way. It doesn't need to be in an exact order. If you are doing a focal point, add more tulips to that section and have them go in both directions.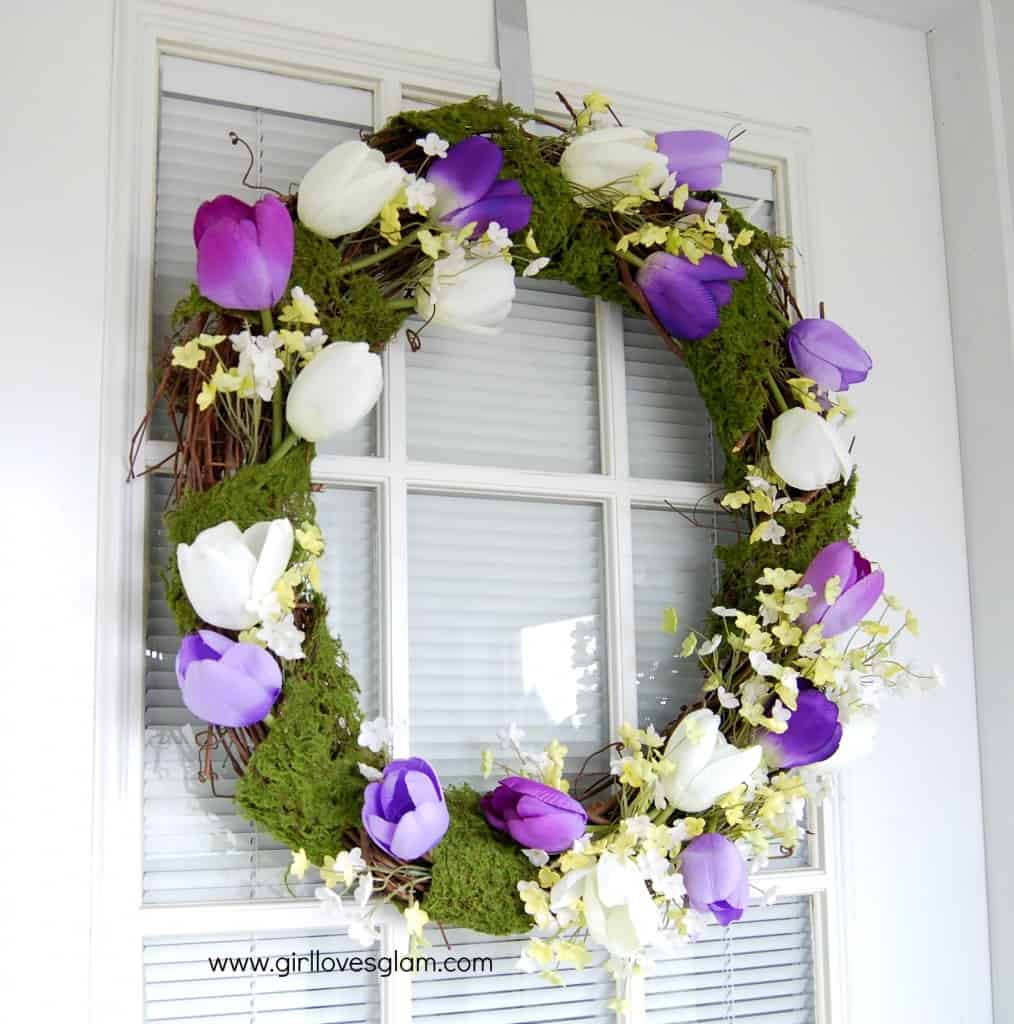 Hang it up and enjoy! Is your house decorated for Spring and Summer? Do you still have your Christmas decor up?
I will be linking to these great link parties here.