We have officially caught the slime bug! We love making slime at our house and I love coming up with new recipes and new themes for each batch of slime that we make. I recently started playing around with a slime recipe that includes lotion in it that ends up making the slime so soft and smooth! I knew I needed to use that recipe when I created this fun Minnie Mouse Slime!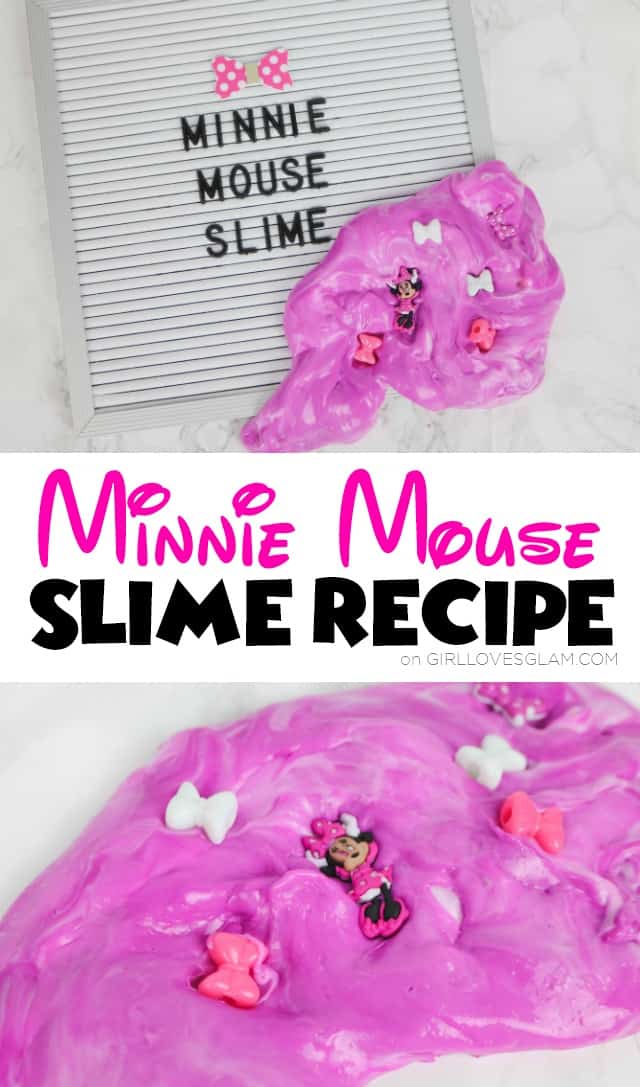 This slime is fun to play with just as regular slime, but it is also fun to try and treasure hunt to find the different designs that are hiding in the slime. It is a great sensory activity to play that also helps work on fine motor skills as kids use their fingers to search for the little pieces. Obviously, this isn't a toy for kids that are too small because the beads in the slime would be considered a choking hazard. For my Minnie Mouse loving 5 year old, this slime was perfect!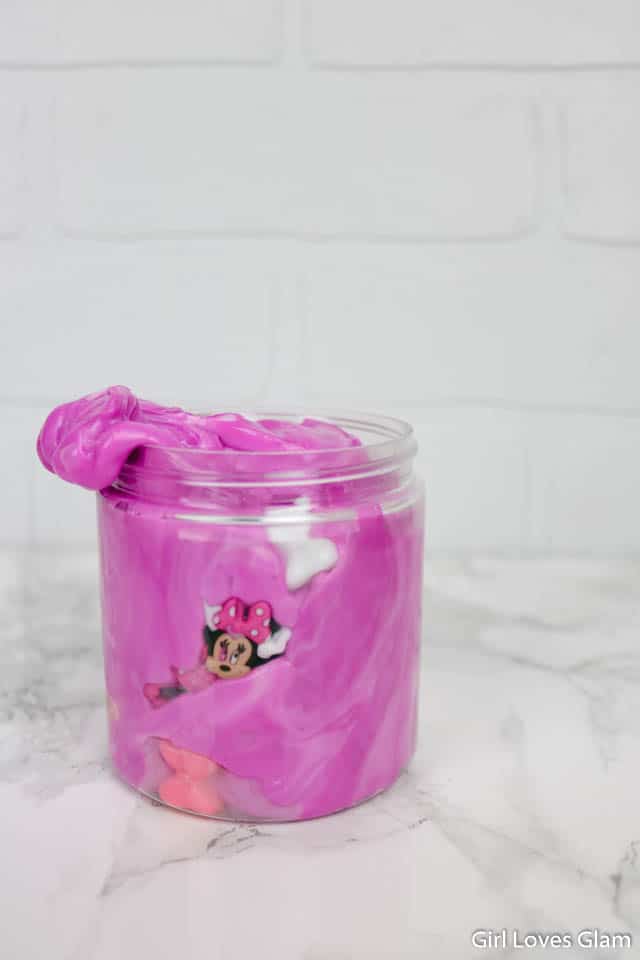 Making this slime is pretty easy to do. Here is what you will need…
(Amazon links included)
1 cup warm water
1 tsp Borax
1/4 cup white glue
1/8 cup water
1 Tablespoon lotion
Minnie Mouse beads and bow beads (I got mine at Hobby Lobby. I found this set that would give you extras to make other crafts with as well)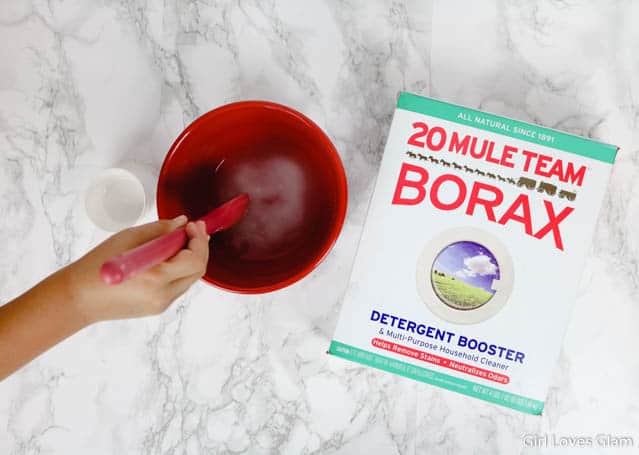 In a small bowl, mix the cup of warm water with the borax and set aside.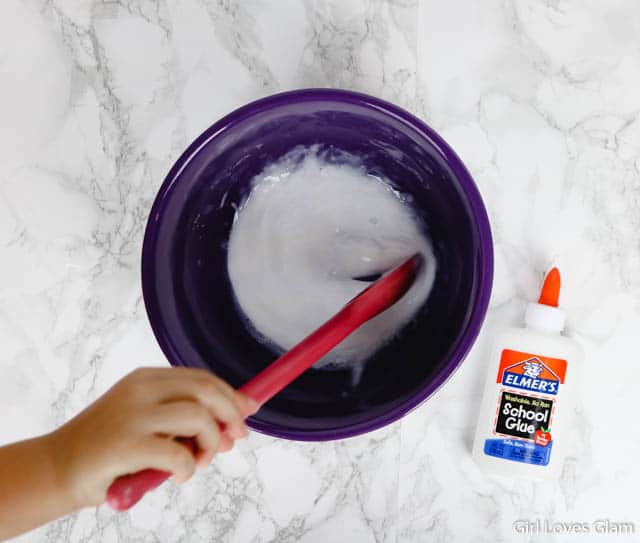 In another bowl, put your glue and 1/8 cup of water in and mix them together.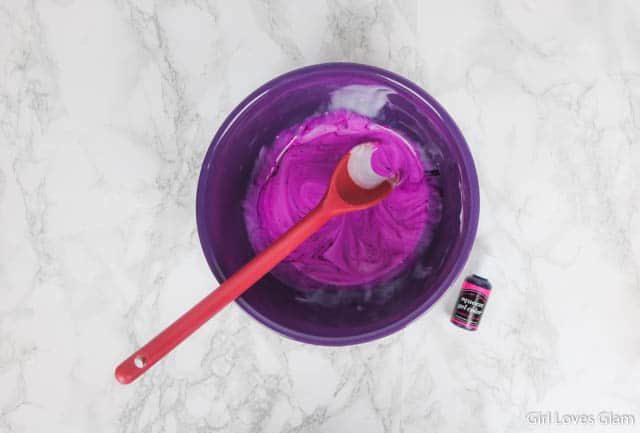 Add as much food coloring as you want to get your desired color.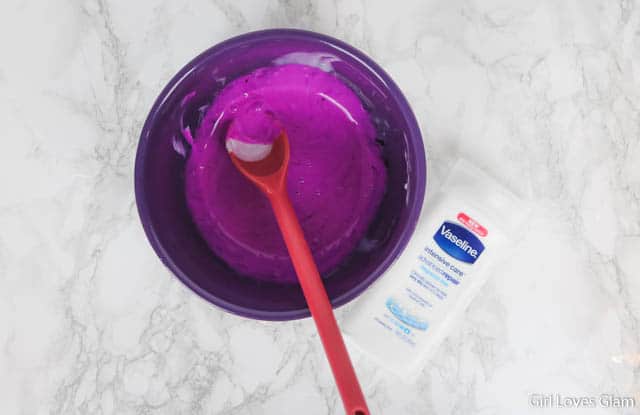 Add the lotion to your glue mixture and mix together.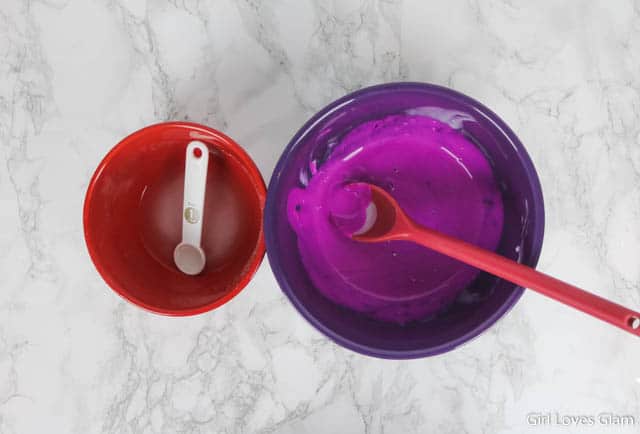 Slowly add your borax mixture to your glue mixture. Only add 1 tsp at a time and mix between. I only added about 4 tsp of the borax mixture before I had the slime consistency I wanted.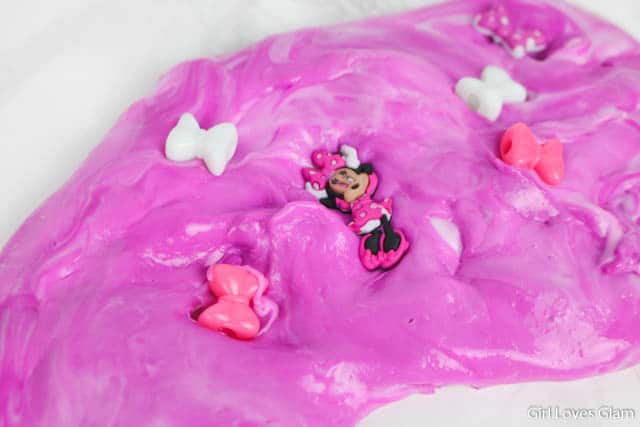 Add your Minnie Mouse beads to your slime and you are done!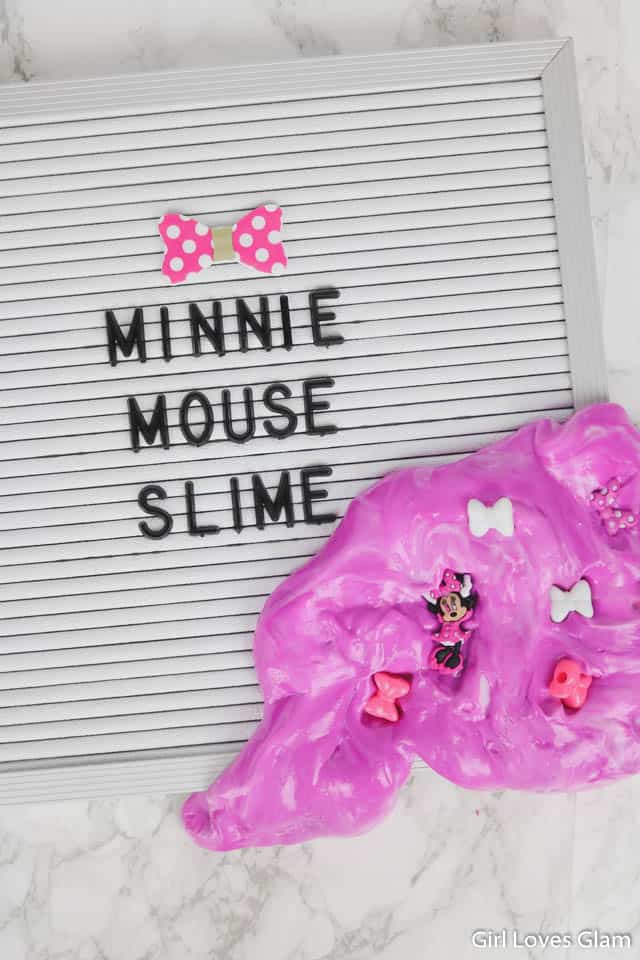 This slime would be a perfect party favor at Minnie Mouse birthday parties or just perfect for a summer day!
Make sure to check out our Elena of Avalor Slime Recipe, our Minnie Mouse costume, and Minnie Mouse birthday party ideas, too!