This post was sponsored by Igloo. All opinions are my own.
I love creating an upcycle project. I love the idea of turning something into something completely different! That's why when IGLOO challenged me to take one of their new RECOOL coolers, made of 100% biodegradable materials and turn it into something else, I was up for the challenge!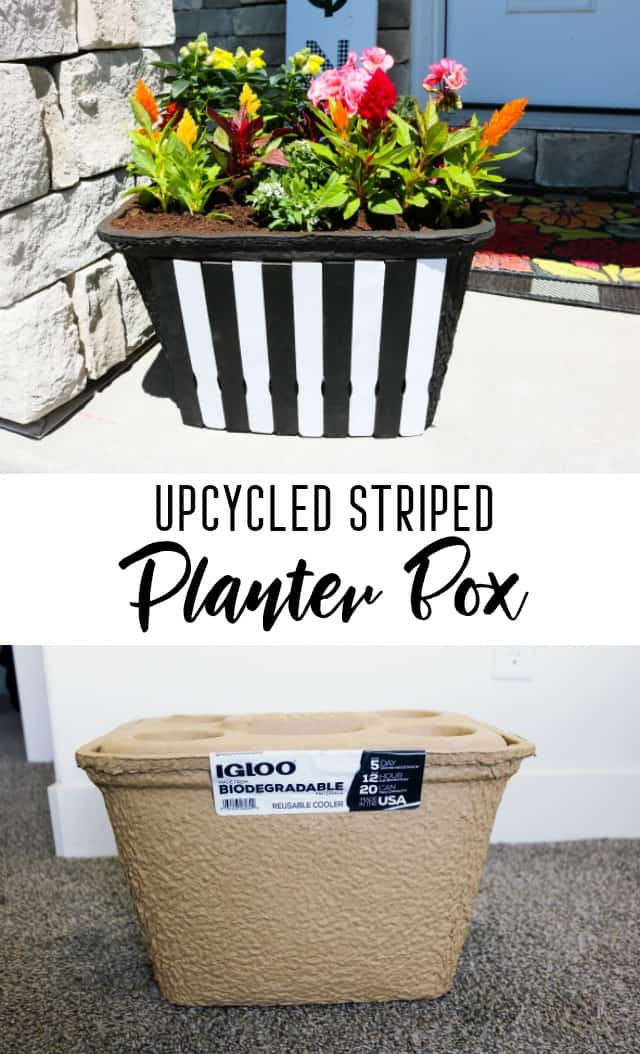 The IGLOO RECOOL cooler is strong enough to hold up to 75 lbs and it won't chip or break when you bump or drop it, like foam coolers do.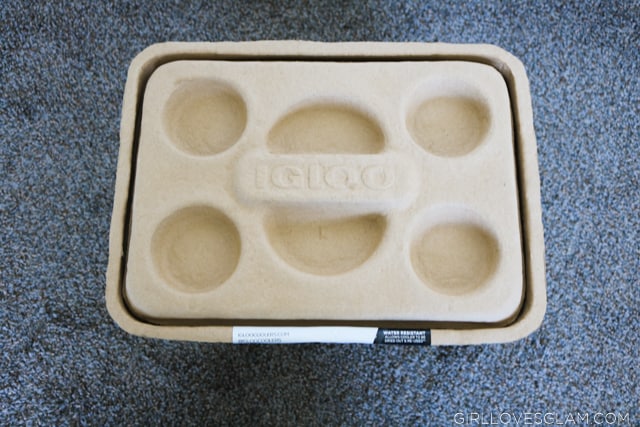 It was the perfect blank canvas to work with for my upcycling project.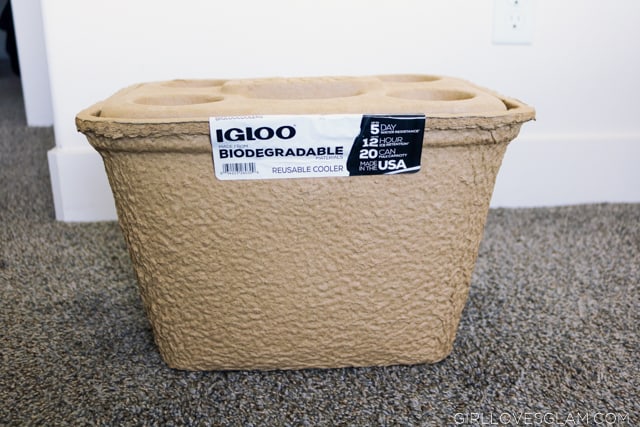 The other tools that you will need for this project are…
-Black spray paint
-White spray paint
-Wood paint stirring sticks
-Hot glue
-Potting soil
-Flowers
How to Make a Striped Planter out of a Cooler
First, you will need to spray paint your cooler. I chose to spray mine black, just because it has better coverage than the white does. Spray all of the sides and the top edges. Don't worry about painting the bottom and don't paint the inside.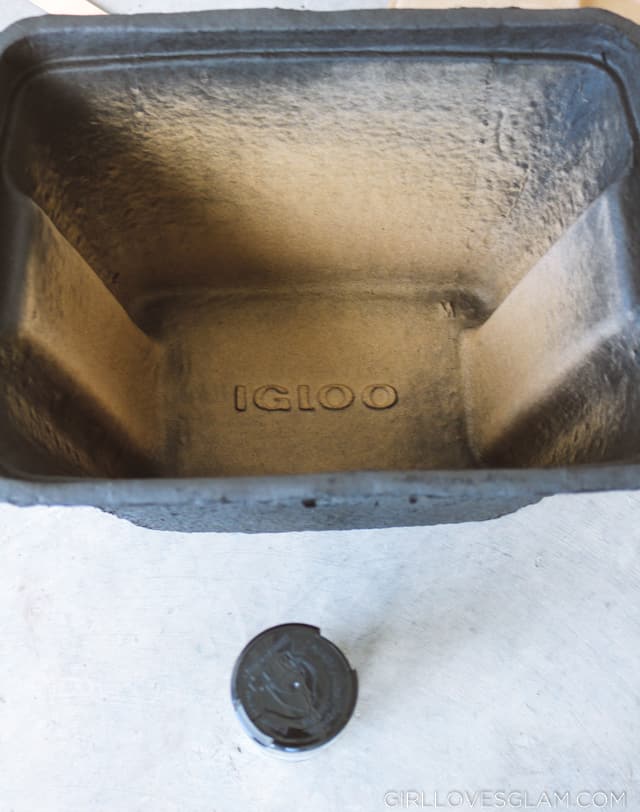 At this point, you can poke holes into the bottom to create drainage for the plants. I failed to get a photo of this but your plants will be much happier if you put a few small holes in the bottom.
Next, lay out your paint stirring sticks and spray paint them. You will want half to be white and half to be black.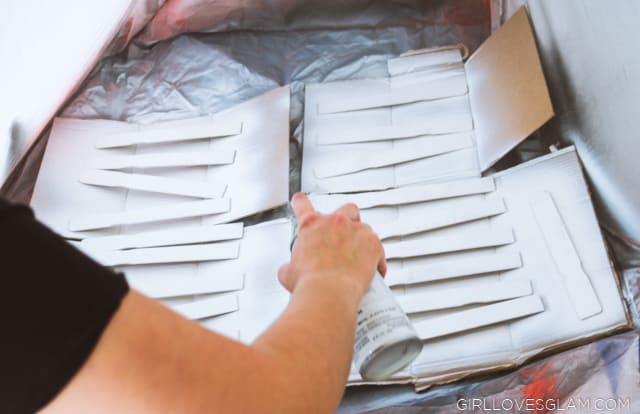 One your sticks have dried, hot glue them to the sides of your cooler. We initially wanted to do the stripes on the shorter sides of the cooler as well but because of the contouring of the handles on the side, the sticks looked pretty silly. I still like how it turned out with just having the stripes on the front and back and it looks much better than having crooked stripes.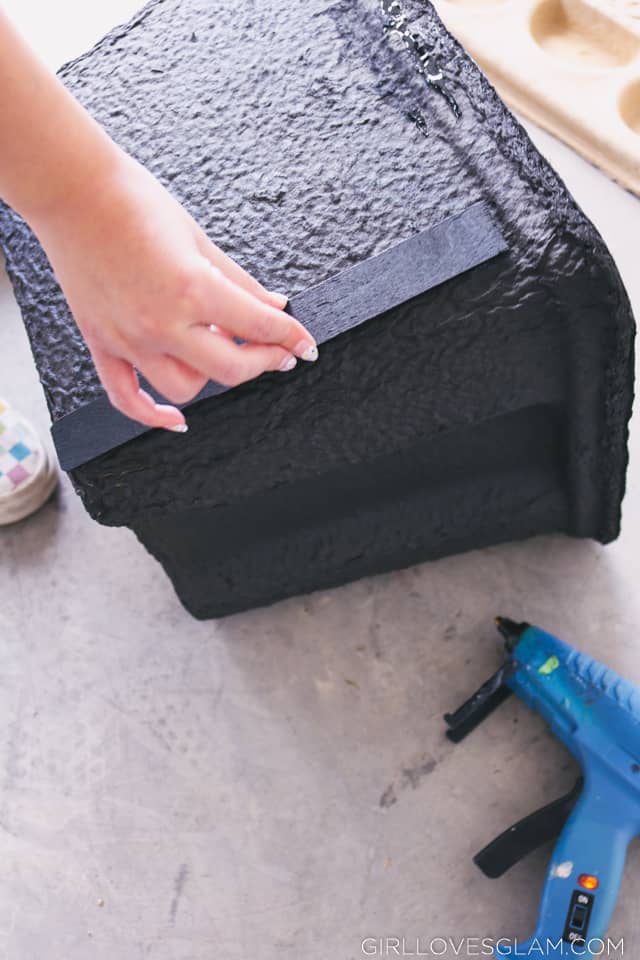 Once you glue all of your stripes on, it will barely even look like a cooler anymore. It looks like a darling wooden striped box!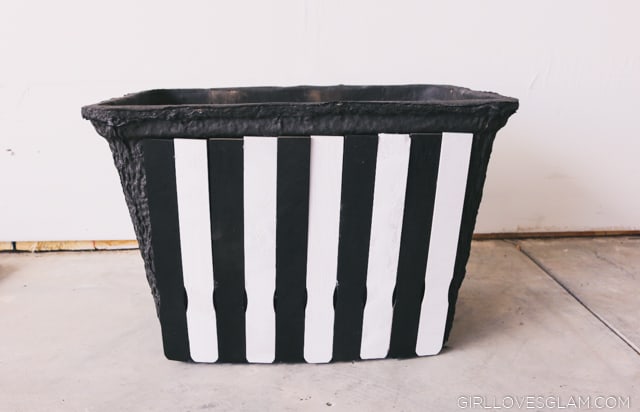 Now it is time to turn this box into a planter. Dump your planting soil inside and plant your flowers inside it.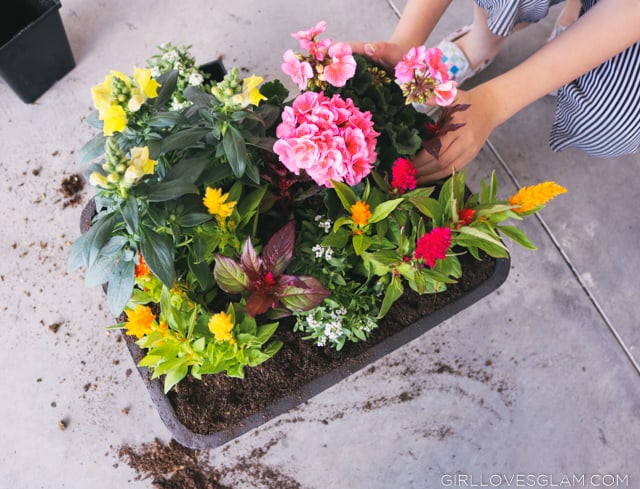 I couldn't be more pleasantly surprised with how this project turned out. I love upcycling but you just never know what the outcome is going to look like. I love my IGLOO RECOOL cooler, turned into a planter box!