This is a sponsored post written by me on behalf of Faultless/Bon Ami Company   . All opinions are 100% mine.
I have a big trip coming up this month! I am going to NYC to go to a blog conference! I love going to blog conferences, but I am extra excited this time because it is in New York City with my best friend! Could it get any better than that? I don't think so!
I know there are a lot of different kinds of conferences out there, but I think a lot of the rules to packing for a conference are basically the same no matter what type of conference you are going to. I have gone to enough conferences now, that I have my packing down to a bit of a science. I have friends who haven't ever been to conferences and they ask me what types of things they should bring with them. A lot of people who haven't ever been to a conference are probably thinking the same thing, so here are my tips for packing to go to a conference!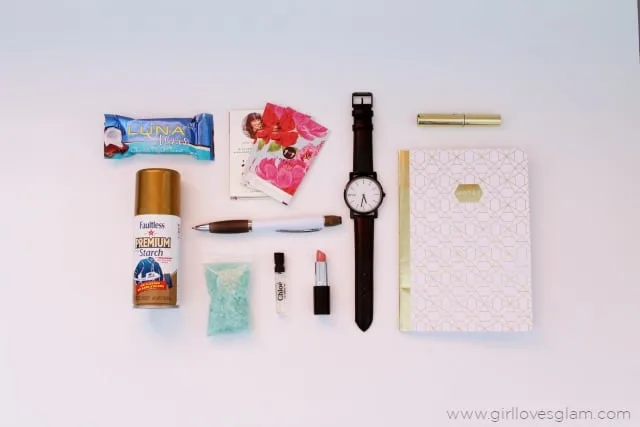 I pack different things depending on what conference I am attending, but there are a few things that I make sure to ALWAYS pack! First is Faultless Starch. No matter how far I travel, my clothes seem to get wrinkled like crazy. Conferences are a place that people get first impressions of you and what you are representing. It is important to look your best! I love this small bottle of Faultless Premium Starch because it fits right in my luggage, without adding too much weight. I always pack snacks that I can put in my conference bag each day. Many conferences that I attend provide meals, but if I don't snack throughout the day I start feeling pretty bad. A lot of times I don't have time to eat breakfast, so I also always pack protein bars that I can have for breakfast so that I don't have to buy breakfast everyday. Don't ever forget your business cards! No matter what kind of a business you are representing, I think it is important to have business cards with you. You never know who you might meet at a conference that could have great opportunities for you. Pack a watch to wear during the conference so that you can glance at it during a class, instead of pulling out your phone to check the time. It can be very rude to look at your phone during a class. I always pack an old fashioned notebook and pen with a highlighter on the top. There is just nothing like taking notes on a notepad. I also like that I can doodle and I don't have to worry about my tablet dying while I am trying to take notes! Pack travel sized makeup in your bag. I always keep lipstick and mascara on hand during a conference. Conference days can be very long! I like to have these things that I can quickly touch up in the bathroom and feel totally refreshed. I also keep perfume samples with me so that I can spritz myself after a long day and feel much more confident about myself. Pack some bath salts too! I know this sounds strange, but I love soaking my feet after a long day at a conference, so I pack bath salts. It helps me relax and gives me time to think about what I learned that day.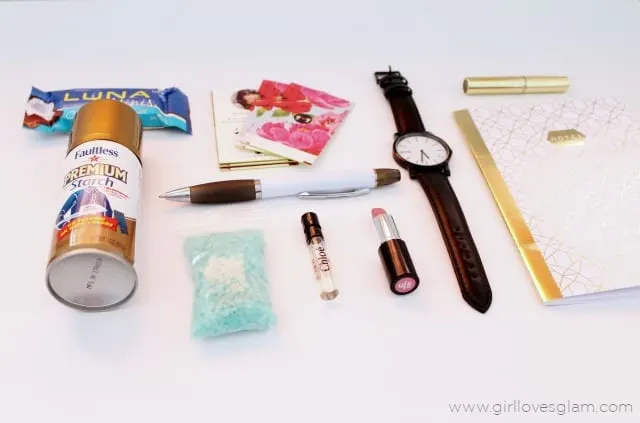 Other items I like to pack include a light sweater in case the conference room gets too cold, a portable phone charger, and a mini tripod and clicker for my phone in case I want to take a group photo!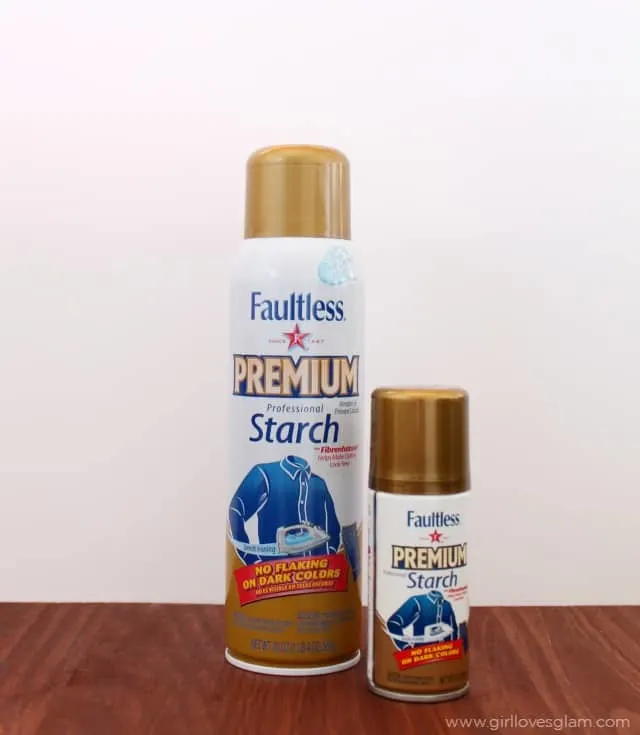 I know I touched on it before, but I really do believe in looking your best at conferences. Blog conferences are interesting because people dress in many ways. You get a group of people who typically spend their days in front of a computer. A lot of those days can be spent in sweats! At blog conferences, you will find people in jeans and sweatshirts and you will also find people in pencil skirts and high heels. Now, I am not saying that you have to dress a way that doesn't fit your style or dress overly formal, but I do think it is important that your look portrays the type of clients that you want for your business. Make sure that your clothes are neatly ironed and that you look put together. I love the Faultless Premium Starch because it doesn't flake, stick or clog! It is guaranteed not to! I hate ironing, so another huge selling point for me is that it helps reduce ironing time. It will also make your clothes smell fresh and clean, so you can feel totally confident in your wardrobe. You can use this Faultless Premium Coupon    and find a store near you that you can purchase it at. It is sold in the laundry aisle of major retailers.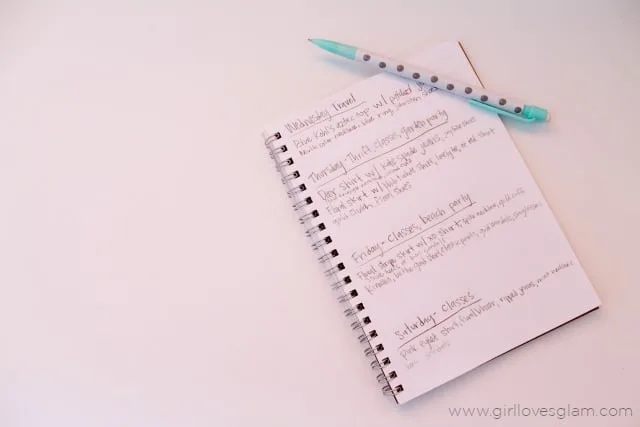 My last tip is to write down everything that you are going to wear each day. I like to make lists and include my outfits, jewelry, and shoes for each day so that I don't forget to pack anything and so that I remember each day what my plan was. It saves me a lot of time because I don't have to stand in front of the closet at my hotel trying to figure out what to wear! It gives you more time to get your clothes ironed, and get yourself put together so you can take on the conference world!
Faultless Premium Starch is giving away $1,000 along with a year's supply of Faultless Premium! You can enter to win by visiting the Faultless Starch Giveaway page, watch the video of Ironing Board Sam singing the "Wrinkle Blues", enter your information, and share this link with your friends! Make sure to check out Faultless on Facebook for more tips and tricks too!
What are your tips for packing to go to a conference?