This post is sponsored by HP Instant Ink. All thoughts and opinions are my own.
I remember when my family got our first printer. It was really big and we had to use the printer paper with the holes in the sides of it that were all connected together in order to use it. The thing I remember most about it was how loud it was! It was loud and it seemed to take forever to print anything in black and white. Printers have come a long way since then. I love having the ability to print in color, at my house, without fancy paper, and in seconds! Technology is a beautiful thing! The only thing that has kept me from printing a lot of the things I would like to is the ink. I hate going to the store to buy more ink! It is an unexpected expense that I seem to have to make a special trip to the store for. There have been numerous times that I have wanted to print something, but decided against it because it would use too much ink. Have you ever found yourself saying things that you know that your own mother said word for word? I remember my mom telling me I couldn't print something because it would use too much ink. These exact words seem to escape from my lips every, single day with my daughter.
Well, guess what? I will NEVER run out of ink again and it is a beautiful thing! HP Instant Ink is a program that HP created that you can sign up for and your printer can instantly tell HP when it is running low on ink. The ink shows up on your doorstep and you don't ever even have to order the ink. It saves you up to 50% on ink and saves you a trip to the store!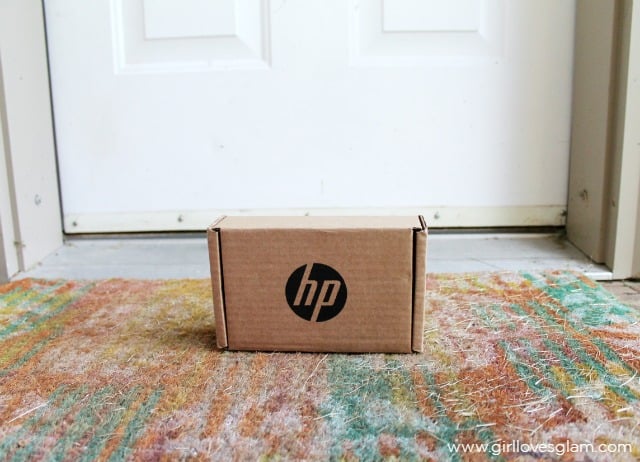 Watch the video all about our HP Instant Ink journey and how it will change everything for us now that we will never run out of ink.
To celebrate the ability to print out whatever we want, I made a fun summer hunt preschool activity printable!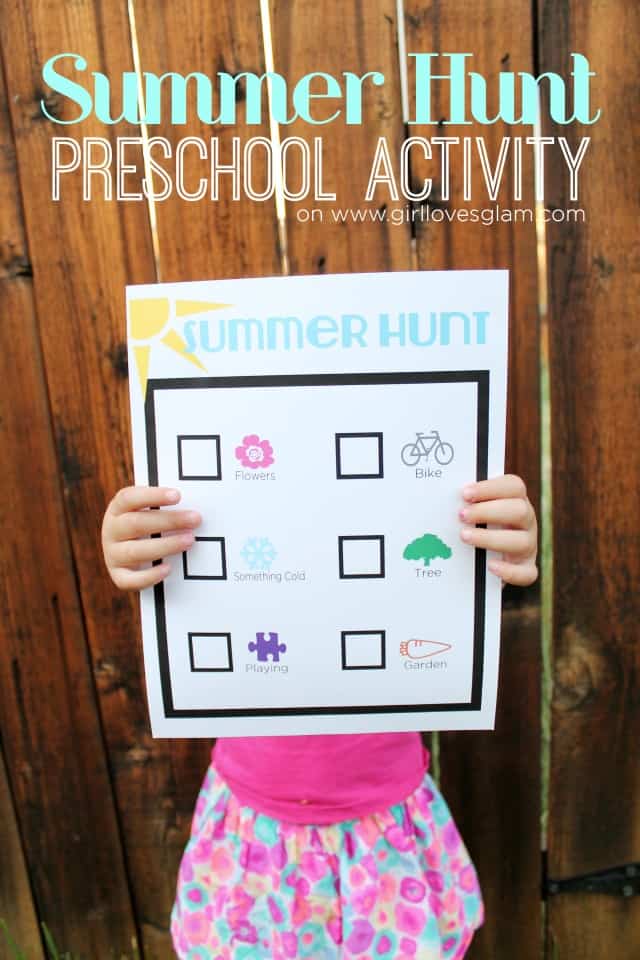 I don't have to tell my daughter that printing out activities would take too much ink anymore! She has loved printing out her games that she plays online and I have loved printing off different preschool activities for us to do together, like this summer hunt.
Get your own summer hunt printable HERE.
This summer hunt was so fun to do! She had to find flowers, a bike, something cold, a tree, someone playing (or something she can play with), and a garden. As she found the different things, she marked it off on her paper and we took a picture on my phone. It was such a fun way to get outside and enjoy the sunshine, while teaching her basic preschool skills.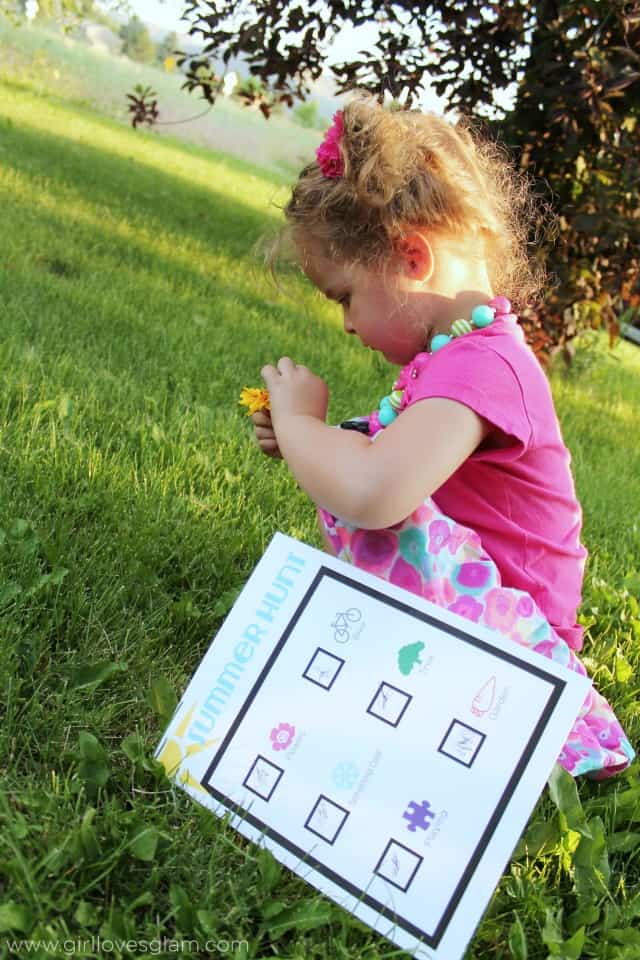 When the hunt was all done, I made a collage of all of the pictures and posted it on our family Instagram account.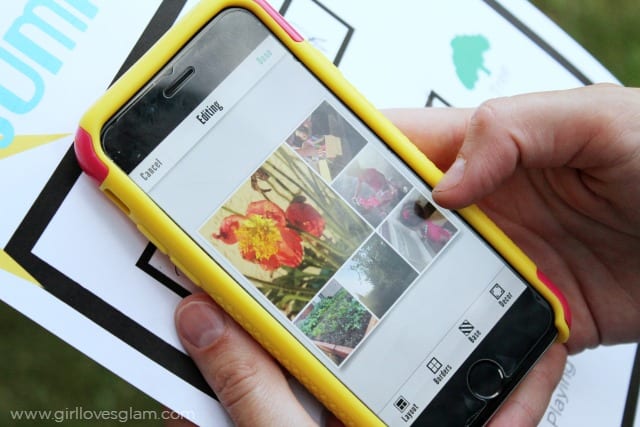 HP also has a really awesome app that allows you to print from your phone! I printed this collage from my Instagram account onto the HP Social Media Snapshots photo sheets. These are sticky backed photo sheets that are safe on walls! I can't wait to stick these all over the place.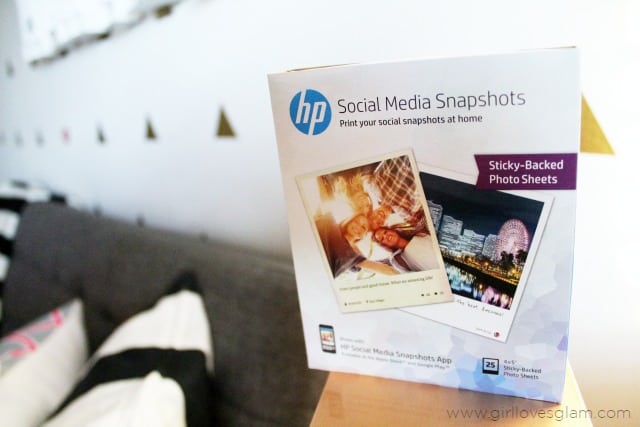 What would you print if you knew that you would never run out of ink again?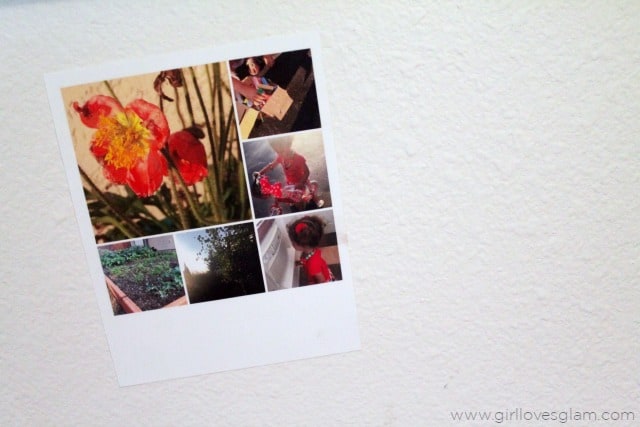 HP Instant Ink has a promotional offer right now where you can get 3 months of free ink when you purchase an eligible printer. You can learn more about that deal, here. To learn more about HP Instant Ink and how it can change the way your family prints at home, you can check it all out here.