The big day is here! Remember THIS post last week? I told you about the holiday hairstyle I was creating with Pantene products and here is the big reveal!

I must admit, I was a little worried about trying Pantene products because I am a cosmetologist and I tend to use salon hair products. I got to try several products from Pantene that are all geared to protecting your hair from the heat. The products I used were…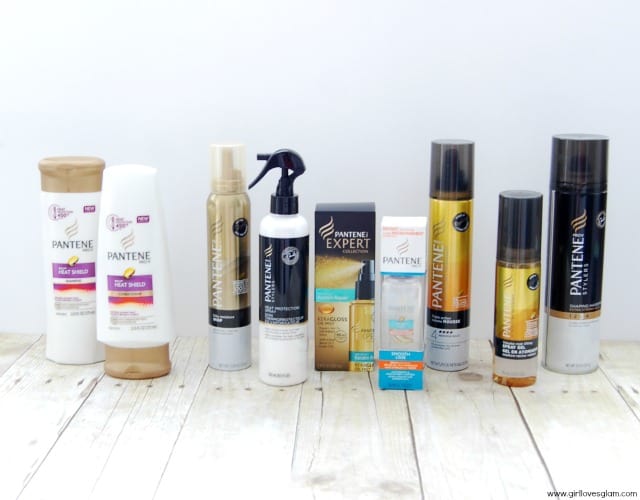 Pantene Pro-V Heat Shield Shampoo
Pantene Pro-V Heat Shield Conditioner
Pantene Silky Moisture Whip
Pantene Heat Protection Spray
Pantene Advanced+ Keratin Repair KeraGloss Oil Mist
Pantene Smooth Lisse Serum
Pantene Triple Action Volume Mousse
Pantene Volume Root Lifting Spray Gel
Pantene Shaping Hairspray Extra Strong Hold
I was really impressed with the way that these products felt in my hair! My hair was so soft! I was a little concerned that by using all of these products, my hair would be weighed down and would look greasy, but that wasn't the case at all. I am glad that I got to try these out! If anyone needs heat protection, it is me! I have naturally curly hair, so my hair gets a lot of heat. I blow dry it, straighten it, and then use a curling wand to create loose curls or waves in my hair. I love the look, but it isn't good on my hair at all! By using hair products made to protect my hair from the heat, I am able to continue styling my hair the way I like it without feeling like I am totally destroying my hair!
I wanted to create a perfect holiday look for the parties that I attend during this season. I don't go anywhere formal, so I wanted something that I felt like was a little dressed up, but still had enough edge to it that I could feel casual and comfortable. To create your own messy wavy twist look, follow these directions below. Beware! There are a lot of photos of me without makeup, fresh out of the shower coming up! You may not be able to get these images out of your head.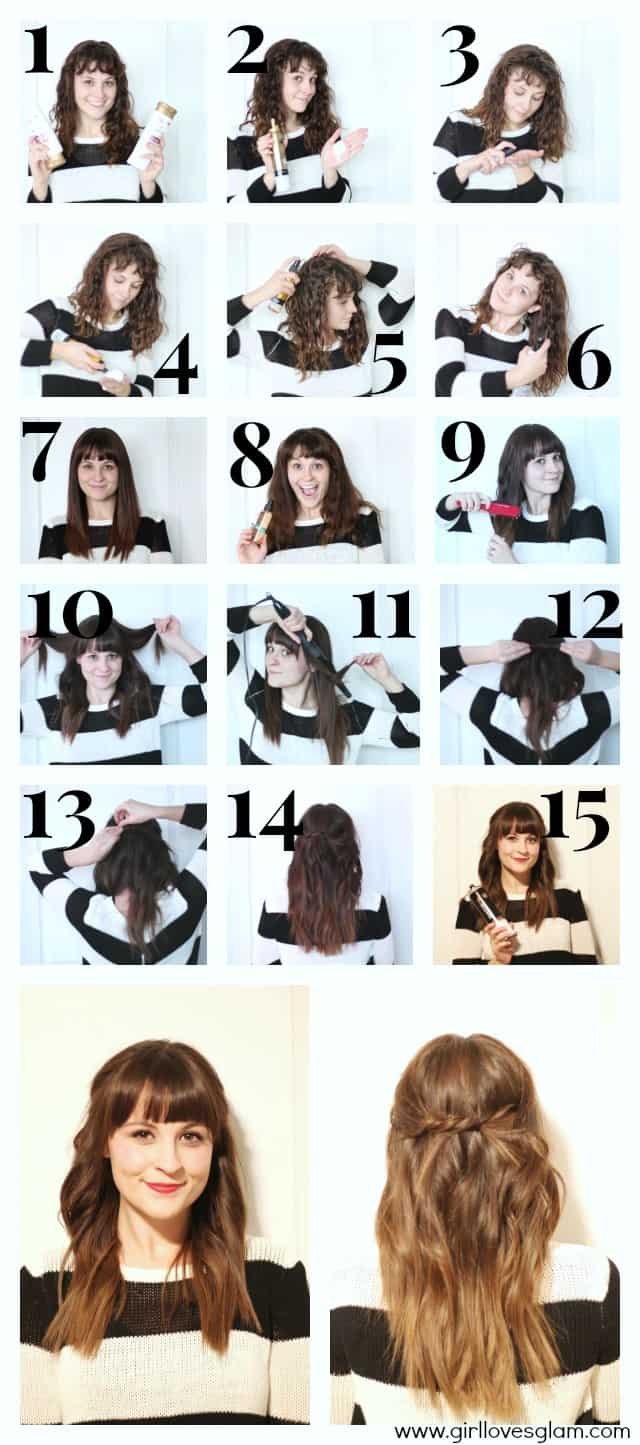 1. Wash and condition your hair with the Pantene Pro-V Heat Shield shampoo and conditioner. It is so important to start with a strong foundation to work off of. If you start with great shampoo and conditioner, your hair will be much happier!
2. Put just a little bit of the Pantene Silky Moisture Whip into your damp hair. A little of this goes a long way. It makes your hair feel so soft and it smells fantastic!
3. Put the Pantene Smooth Lisse Serum through the ends of your hair. Keep this away from your scalp, or else you will start looking a little greasy. This helps protect your ends a little more while keeping your hair looking nice and smooth.
4. Next is the Pantene Triple Action Volume Mousse. Put this all over in your hair. This helps add volume to all of your hair. A lot of products that are made for volume can really dry out your hair, but this one is made to keep your hair nice and healthy so that is a total bonus.
5. Spray the Pantene Volume Root Lifting Spray Gel onto your roots and rub it in.
6. Spray a very healthy dose of Pantene Heat Protection Spray into your hair. It is so important to use heat protection spray before using any sort of heat on your hair. It helps build a barrier to keep that heat from frying your hair off.
7. (These next two photos got switched! Forgive me! Look at photo 8) Blow dry your hair and then spray the Pantene Advanced+ Keratin Repair KeraGloss Oil Mist into it.
8. (Now look at picture 7) Straighten your hair. If your hair is naturally straight, I'm totally jealous. You can skip this step!
9. Make sure to brush it out really well before curling your hair.
10. Take medium sized sections of your hair and section them off.
11. Use a curling wand to curl those sections. Leave the ends off of the wand so they will stay straight. Brush through your curls after the hair has been all curled.
12. Take two sections from the front and pull them back. Tie them around each other, creating what would be the base part of a knot. Loop the hair through 2-3 more times to make the twist a little longer.
13. Take bobby pins and pin the twist into place.
14. Check where the hair is falling and pin anywhere you may need extra support.
15. Spray your hair with Pantene Shaping Hairspray Extra Strong Hold to keep everything in place.
Now you are done! The perfect, done up look that will look effortless and amazing!
Now for a giveaway! One lucky reader is going to receive all of these awesome Pantene Heat Shield products that I got to use! To enter, use the Rafflecopter widget below. Good luck!
I was selected for this opportunity as a member of Clever Girls Collective and the content and opinions expressed here are all my own.