My daughter absolutely loves Sesame Street. She especially loves it when they talk about letters and numbers. She tries really hard to say the letters or numbers that she can remember, but she doesn't know what each of them look like just yet. She enjoys pretending to read whenever she sees letters, but her 2 year old brain just hasn't caught on as far as matching the names of letters with the actual letters themselves. I knew I wanted to make some sort of ABC 123 station for her so that she could start to see the numbers and letters in their order. What a better way to do that than with vinyl?
There really isn't much of a tutorial involved with this, but I wanted to be sure to share this because I think it is a really easy way to create a fun learning space in your home!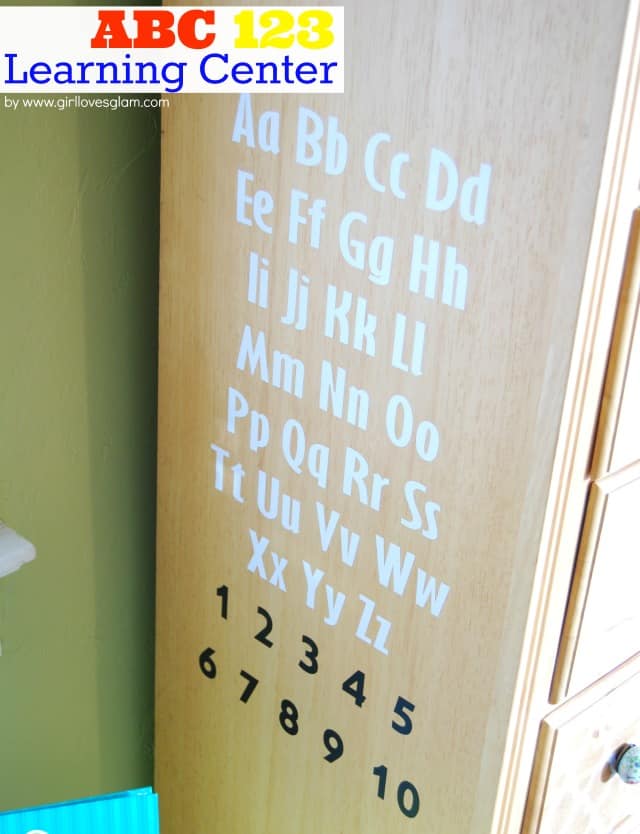 For this, you need…
*Indoor vinyl in 2 different colors
*Vinyl cutter
Go onto your vinyl cutting software and type all of the letters of the alphabet and cut them out.
Then, go on and type the numbers 1-10 and cut them out on the second color of vinyl.
Weed out excess vinyl and apply transfer tape to the vinyl. Peel off and apply to the surface that you will be using for your ABC 123 station. I used the side of my daughter's dresser.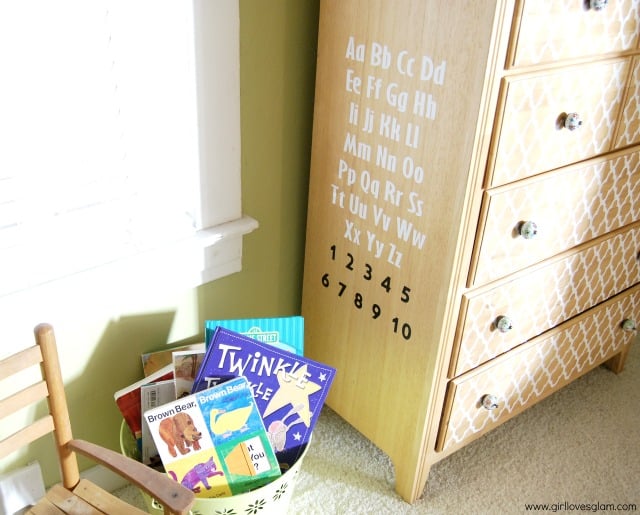 Now she has a fun little learning area in her room! This could be done with chalkboard or dry erase vinyl too to help kids learn to write each of the numbers and letter of the alphabet too! I would recommend waiting til your kids are old enough to understand that it is okay to draw on the letters, but not on the walls or furniture.
What kind of learning stations would you make with vinyl?