When I don't have a plan for dinner, I find myself spending money on going out to eat because I can't figure out any other option. I used to have a major problem with this. My grocery bill was just as high, because I was buying groceries but I just didn't make a plan at all and I found myself struggling to figure out something to make for dinner when it was too late in the day. My answer? Meal plan! I didn't know how to meal plan. It sounds complicated, but it has been SO easy with my system I came up with. The best part? It is all on Pinterest aka the place we go to for our meal ideas anyway!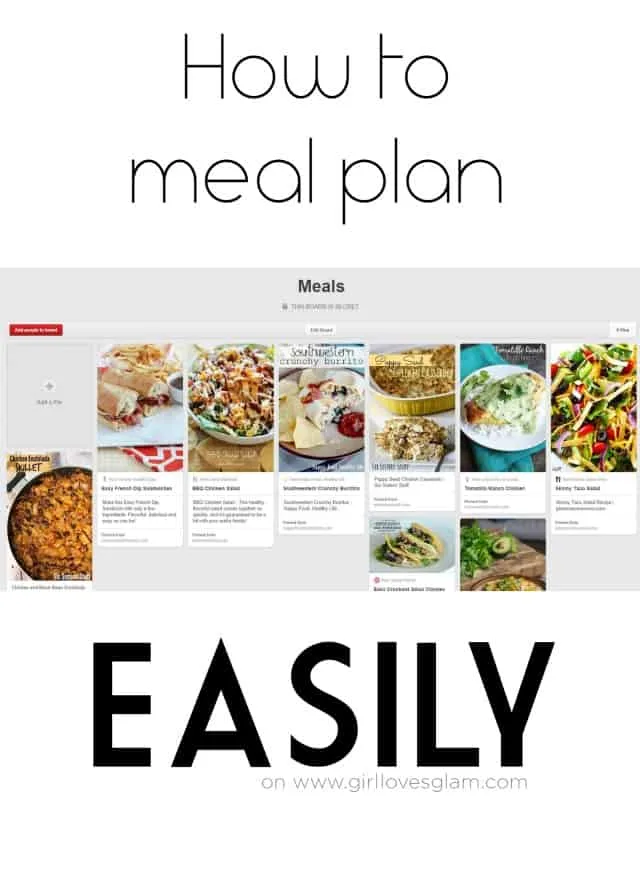 First thing is first, you get pinning! You probably have already been doing this part! Pin all of the recipes that you like to any of your Pinterest boards. I have a few different boards that I regularly pin to with different recipes that I think look delicious.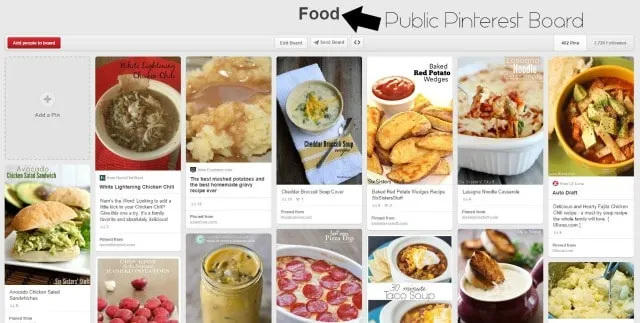 I used to look for all of my meal ideas on here, but I would have a hard time finding them again and again because I have so many different recipes pinned already. Sometimes it would just get really overwhelming! So, now I do things a little differently.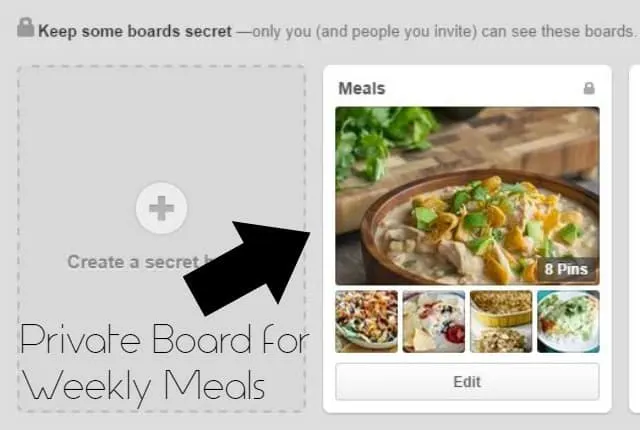 The next thing you are going to want to do is make a secret Pinterest board. Did you know there was such a thing? They are amazing! They are perfect for gift ideas or anything you want to pin and don't want other people who are following you to see. In this case, you aren't necessarily making a secret board because you don't want people to see what you are pinning, you are just making a board dedicated to your family's meals for the week (or however far in advance you are planning for) and I don't really care to have this board public.
Next, I go to those public boards of mine that are full of delicious food that I pin to and I scroll through them. When I see something that looks like a good meal idea for the week, I click on the picture and click the "Pin it" button. Now, you may ask, "Why would you want to pin it when you already have it pinned on a board?" My answer? Because you are now making meal planning SUPER easy!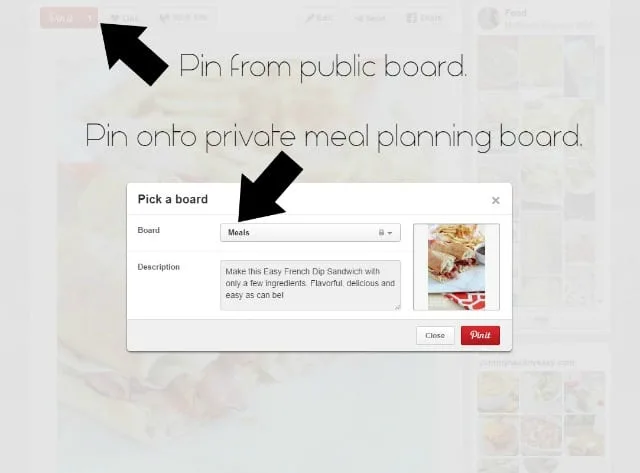 Once you click on the Pin it button, you are going to scroll down until you see your secret board that you made for your family meals and pin it to that board. Go through your public Pinterest boards with food in them until you find enough meals for your family that you have pinned onto your secret board.
Next, I go onto my secret board and take a look at the things that I have pinned. I have gotten to the point that I remember what I have pinned onto my meal board and kind of try to stick with similar ingredients in a few that I can use more than one day so that I don't waste food. If you don't do that, you can click on your meals board and just see if there is kind of a certain order you can serve the food in that would help waste less food or see if maybe you need to go back and pin a few different types of meals so that you have more of a theme going.
After I have enough meals figured out, I write down what meal I am going to make on each day in my planner so that I know for sure what I am doing. I also write it on my Organization Board menu you can find HERE so that my family can see what we are having all week. I click on each of the recipes and make a shopping list of all of the ingredients that I need. I use the app Wunderlist for my grocery list. It is awesome because you can have lists that other people can have access to and they can add to the grocery list as well.
When it comes to actually making the meals, I can access the recipes on my phone, tablet, or computer by just going to this meal board and clicking on the photo. It will take you right to the recipe so you can make it!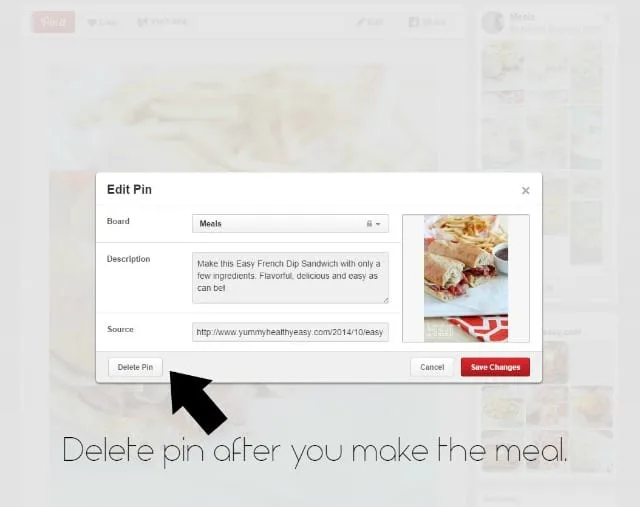 After you make the meal, simply click on the pin that you have pinned on your secret Pinterest board for meals and click on the "Edit Pin" button. Click "Delete Pin" so that you can delete each meal that you have made off of the meal plan board and you can always know how many meals you have planned for your family.
And there you have it! This system probably isn't perfect, but it really does work for me! It has been a huge time saver and I have had a lot of fun trying out lots of different recipes! I hope it helps you!
Since you are planning meals now, how about trying out some of my favorite recipes I have shared?