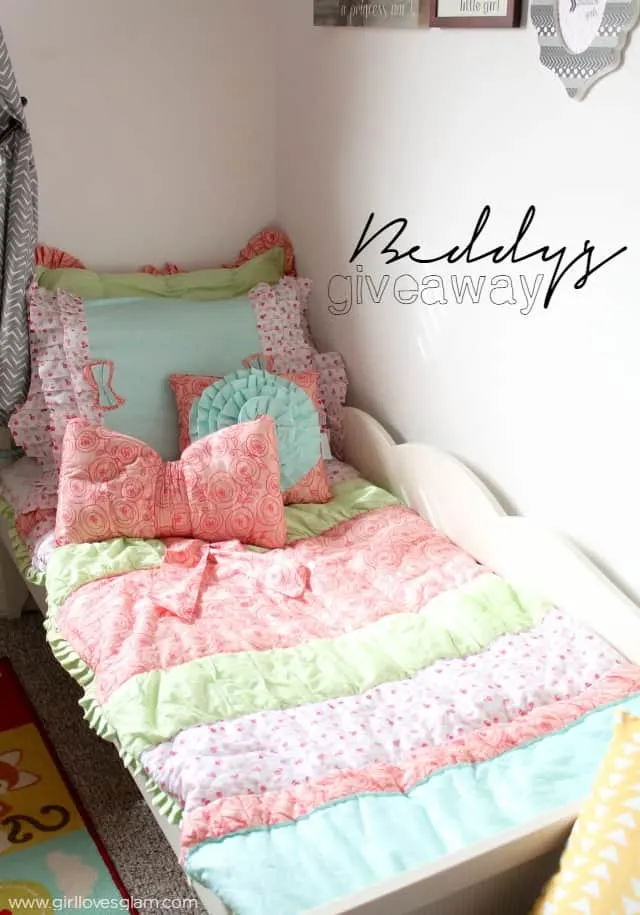 I have found my most favorite invention ever… BEDDY'S! Have you ever heard of Beddy's? It is bedding that has zippers on both sides so that the bed is super easy to make. It makes making the bed easier than ever. Which is perfect for my toddler who is just learning to make her own bed.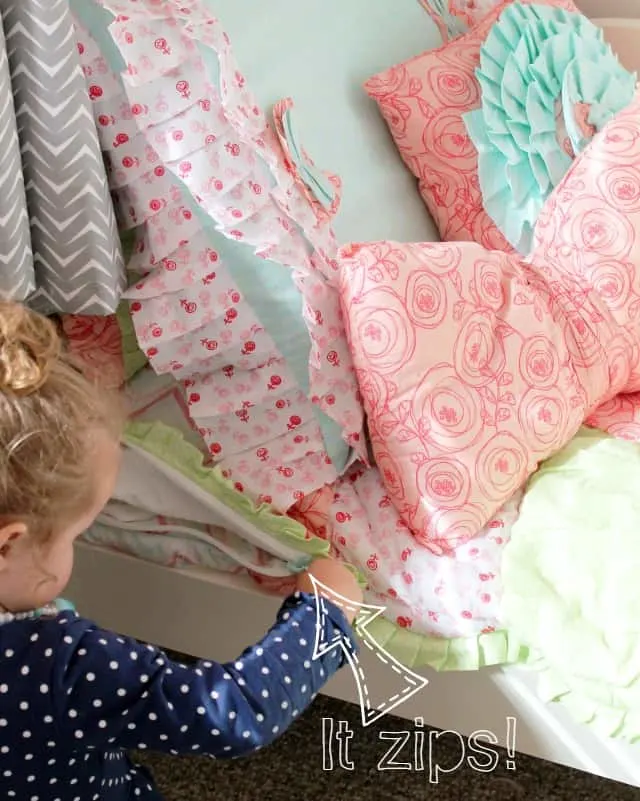 She wakes up in the morning and with one zip, her bed is made! In the afternoon when it is nap time and at night at bedtime, it is another zip and it is easy for her to crawl into bed! Beddy's have big zippers that run on both sides of the bed so that it can be zipped or unzipped to the sleeper's comfort level. Best of all, it keeps everything in place!
Once she gets in bed, things get even better because Beddy's are lined with soft minky fabric. Nothing is better than minky fabric. It is the softest! She loves to snuggle up in her soft Beddy's. She also loves the adorable pillows that match her Perfectly Mismatched Beddy's. She loves the bow shaped pillow so much that she sleeps on it like a regular pillow. Silly girl!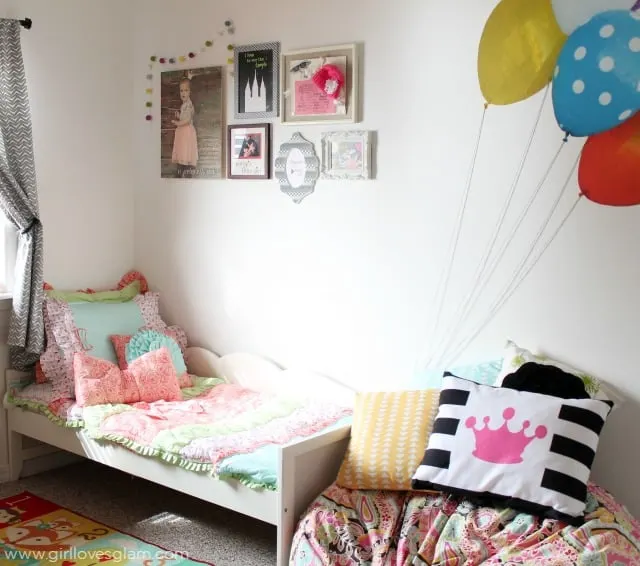 The Perfectly Mismatched pattern of her Beddy's is perfect for her colorful toddler nursery with the floating balloon decals. Beddy's come in 4 different styles that are perfect for adults, teenagers, boys, and girls! They also come in twin, full, and queen sizes. My daughter's bed is a larger toddler bed, but I got the twin sized Beddy's and tucked in the wall side of the bedding. It will be great that she can have this bedding for years as she grows and needs a bigger bed.
Beddy's is giving one of my lucky readers a $75 credit to their store! To enter, use the Rafflecopter widget below. The giveaway ends 10/26/14. Good luck! Oh, and just a tip, you may want to check out my Instagram page for another giveaway I am doing with Beddy's exclusively through Instagram!