Makeup makeover for Crystal, of the blog A Pumpkin and a Princess.
I remember being pretty intimidated to meet Crystal from the blog, A Pumpkin and a Princess a few years ago. When I say meet, I mean online. I was starting a little group where we would chat about blogging topics and someone had suggested having her join in. If you have seen her blog you would know exactly why I was intimidated. This girl has serious talent! As soon as she opened her mouth, I knew I didn't need to be intimidated at all! This girl is literally one of the nicest humans I have ever met!
A few months later, I met her in real life and she was even better when there wasn't a computer screen between us. Since then, we have been to many more conferences together and I enjoy every second hanging out with her. This girl LOVES beauty products… maybe even more than I do if that is even possible. She was nervous about doing her makeup last year and she asked me to do her eye shadow one day. I taught her a few tricks and she really liked what we came up with. This year, I convinced her to let me play with her face some more for her very own Girl Loves Glam makeover!

Now, this obviously isn't an everyday look. It is pretty glammed up, but I wanted to make Crystal look like the foxy momma she is! Blog conferences are fun because it gives moms a chance to get dolled up, without worrying about real life and I wanted to let Crystal embrace that (in a total glamorous way) for the day!
Let's take a look at her before…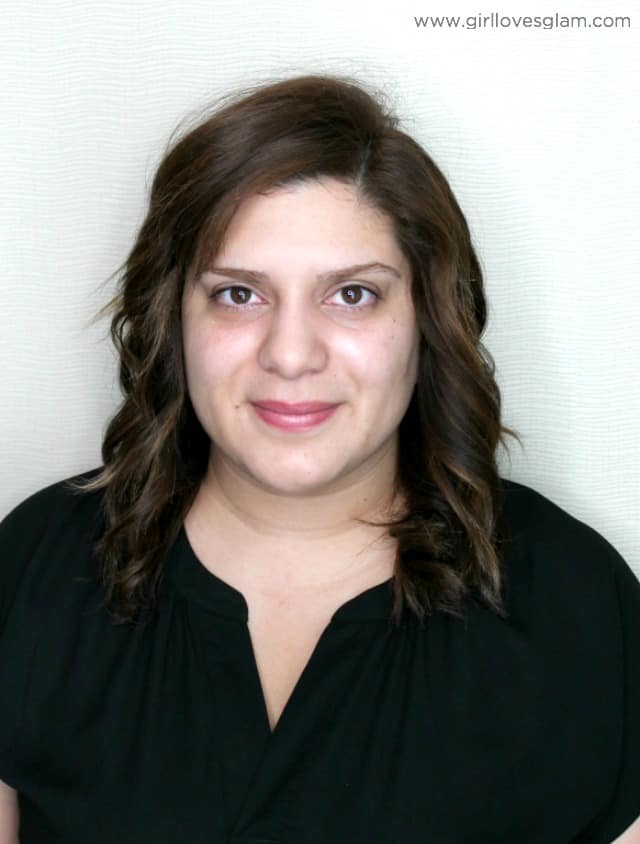 She is absolutely beautiful, right?! The main thing she wanted to do was take the focus away from under her eyes. She for some reason things she has bad bags under her eyes. They really aren't bad. Maybe she thinks hers are bad because she hasn't paid close enough attention to mine!
There are a few affiliate links included in the remainder of this post.
Now for her after!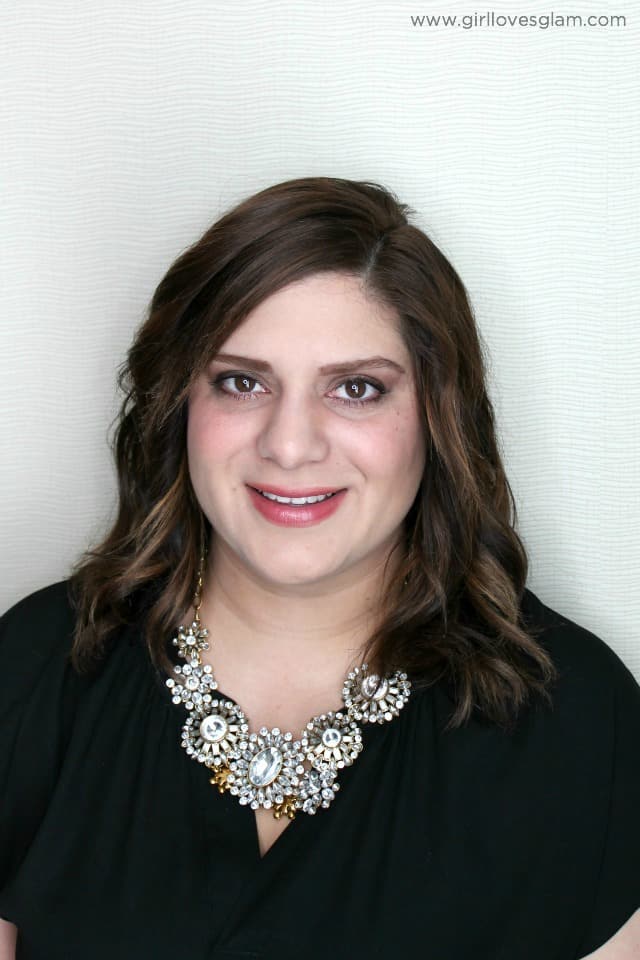 I applied her personal makeup for her concealer and foundation because she uses nice, quality makeup already. After applying that, I went in with my Aesthetica Contour Kit and contoured her face by highlighting the cheekbones, the bridge of her nose, and her forehead and contouring right below her cheekbones, along the sides of her nose, under her jaw, and down her neck.
She is wearing NARS blush in the color Amour right on her cheekbones, and Benefit Hoola Bronzer on top of that, around her hairline, and on the tip of her nose.
I used the Urban Decay Naked Eyeshadow palette for her eyes. I wanted them to be a soft, smoky eye. I wanted to use the brown tones instead of the traditional black and gray tones so that her eyes would still feel like they were relatively light. I used Buck as her mid tone color. That was put on her eyelid, up to the crease. Next, we put Darkhorse in the crease and moved it down right along the edge of her eye too. We came back with Virgin and went over all of her eyelid with it, all the way to her eyebrows so that it would blend everything in. We went back with Half Baked and put just a small swipe of color in the corners of her eyes, closest to her nose and then smudged that color into her bottom lash line.
Instead of using eyeliner, I used an angled eyeliner brush and did a small line along her top lash line with the color Darkhorse.
We filled in her brows with her own brow color that she already owned and had her put on two good coats of BareMinerals Lash Domination Mascara.
On her lips, she is wearing Make Up For Ever Rouge Artist Natural N9 Copper Pink. It is a dark enough color to make it look like she is wearing lipstick, but not so dark to make it try to compete with her eyes.
To finish everything off, we sprayed Urban Decay All Nighter Setting Spray to make sure she would be looking fabulous all day.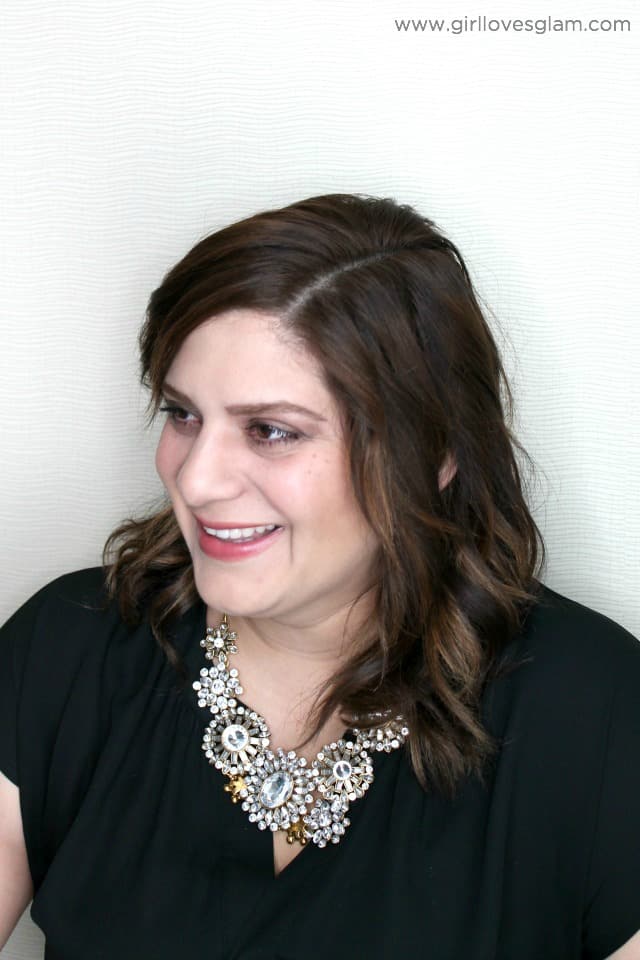 Isn't she absolutely stunning?
What kind of a makeup makeover would you like to see next? Is there a certain type of skin tone you would like me to work with?