Makeup is such a huge part of my life. It always has been. I wasn't allowed to wear makeup until I was 12 years old, but I wanted to wear it so badly before then that I would sneak and find eyeshadow samples in magazines and put them on when I got to school. There are probably far worse things that I could have been sneaking, but I felt like I was being quite rebellious as I wiped on that light blue eyeshadow onto my eyelids as a 6th grader. I now look at my daughter and see the role that makeup is already having in her life. Although she doesn't wear makeup yet, her favorite thing to do is get out her little makeup kit I made full of old makeup brushes, lip gloss, and pretend eyeshadow and put on her makeup while I apply my makeup each day. I appreciate those little moments that we get to share together each day while we do our makeup together. I realize how much she really looks up to me as she watches my every move and does exactly what I do too. She likes to ask exactly what I am doing and she will repeat the steps as she does it too. She had lots of questions when I started using something new in my makeup routine. She got used to it quickly when I started using it everyday. It is a good thing she got used to it, because this product is here to stay in my makeup routine!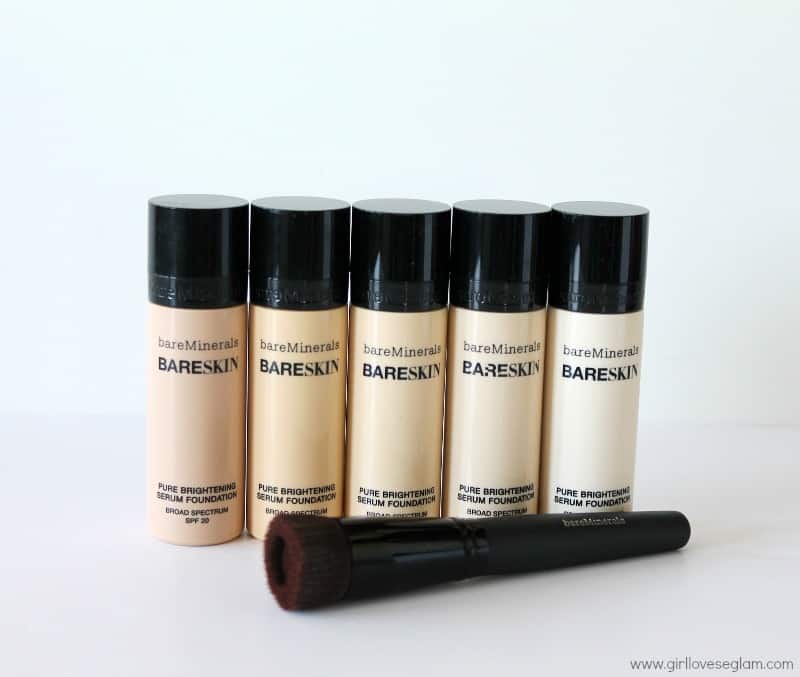 I finally found the perfect foundation for my skin. My poor skin has gone through a lot lately. I have had breakouts galore! Did you know that your pH levels change every 7 years? That is why you need to switch up the makeup you use, the medicine you take, and the different lotions you put on every once and a while because your body is always changing! I have experienced that first hand lately. My breakouts have been much worse than they ever were in middle school. I realized that a lot of it was because I was also trying to find the perfect liquid foundation. My skin didn't like any of the foundations I was trying.
I used to use the bareMinerals mineral powder foundation all of the time, but decided that I needed something with a little more coverage. That is why when I was approached by bareMinerals to try out their new bareMinerals bareSkin Serum Foundation, I knew I needed to team up with them! I knew I needed to get my hands on it!
This foundation is amazing. They researched for 20 years before releasing a liquid foundation because they knew that most liquid foundations were full of harsh chemicals they didn't want to include in their product. They finally came up with the perfect formulation and it is a match made in heaven for my skin. To use it, you shake up the bottle really well and put a few dots in the center of the brush. It only takes about 5 drops of foundation to cover my entire face with full coverage. This foundation has incredible coverage! I have been really impressed with how easy it is to blend it into my skin too. I don't feel like it rubs right off of my face either.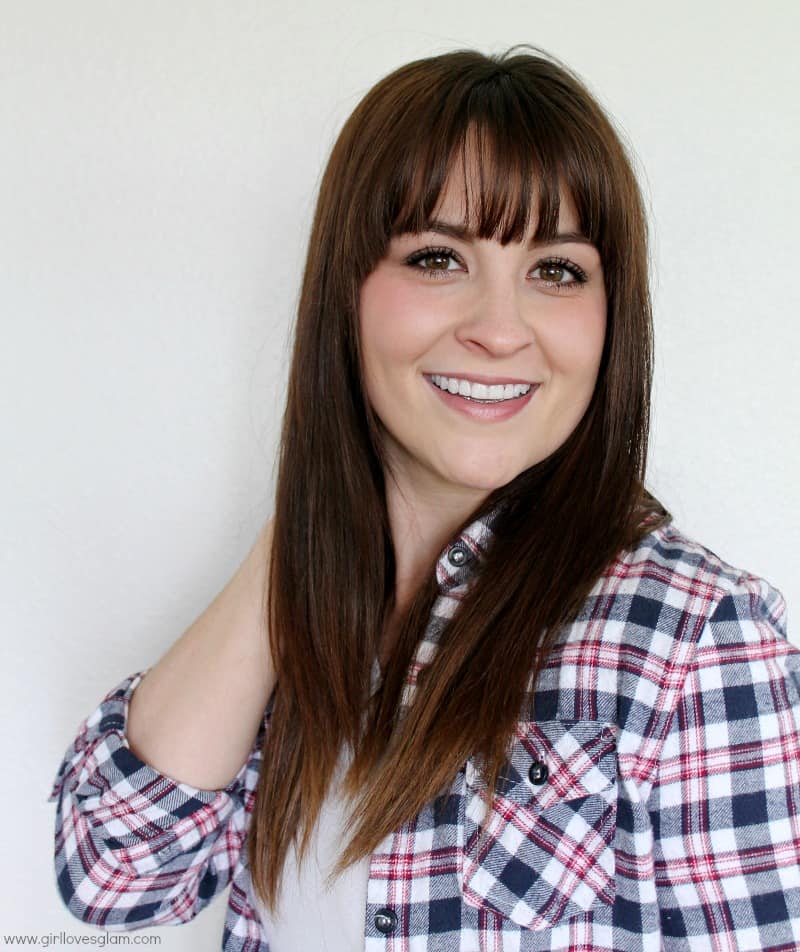 Although my skin is still trying to get over the major breakouts I suffered through, you can't even tell that I ever had them when I wear this makeup. An added bonus too is that it has SPF so I don't have to worry about adding another step to my makeup routine while I am trying to wrestle a 2 year old who is trying to get into all of my makeup too!
This post was brought to you by bareMinerals. I was compensated for this post, but all thoughts and opinions are my own.