I am a member of the Collective Bias® Social Fabric® Community. This shop has been compensated as part of a social shopper amplification for Collective Bias and its advertiser. #NewFavorites #CollectiveBias
Protein shakes are my saving grace. I love the feeling that I get when I finish off a protein shake. My stomach feels full, but I know it is full of the goodness my body needs for the day. One of my favorite things about protein shakes is that I can make them taste like my favorite treats. When I am craving something sweet, I know I can make a protein shake that can not only satisfy my craving, but will keep me full. They are definitely my favorite frozen treats.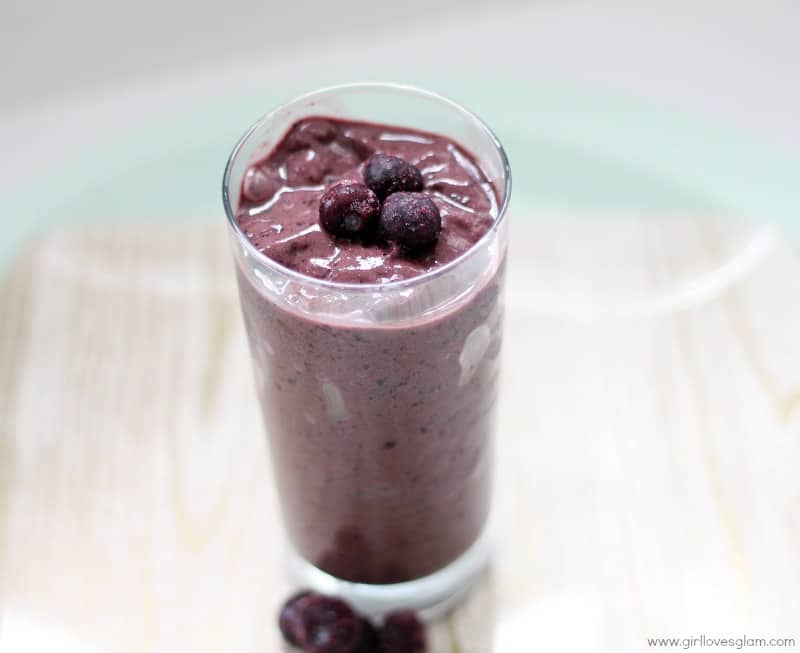 I absolutely love the dark chocolate dipped blueberries, but although the seem like they aren't a totally guilty treat, I find myself eating the entire bag. Instead, I created a chocolate dipped blueberry protein shake that gives my taste buds the taste they desire while still being able to button up my pants the next day. Unlike that entire bag of taffy I devoured the other day…
Thankfully there are new Outshine Fruit and Veggie Bars that give my protein shake just the sweetness they need.
These Blueberry Medley bars are only 60 calories each so you don't even have to feel guilty about eating them. If you don't have time to make a protein bar, these are delicious on their own too. While we are being totally honest here, I may or may not already have an addiction to the Outshine Coconut bars. Just sayin'. The great thing about these protein shakes is that they are so easy to make too. You could even give them to your kids and tell them it is a milkshake and they wouldn't realize how many fruits and veggies they are consuming in their tasty frozen treats!
You can find these Outshine bars at Walmart in the frozen food section, next to the ice cream. They come in a variety of flavors too so you can try all sorts of different protein shakes!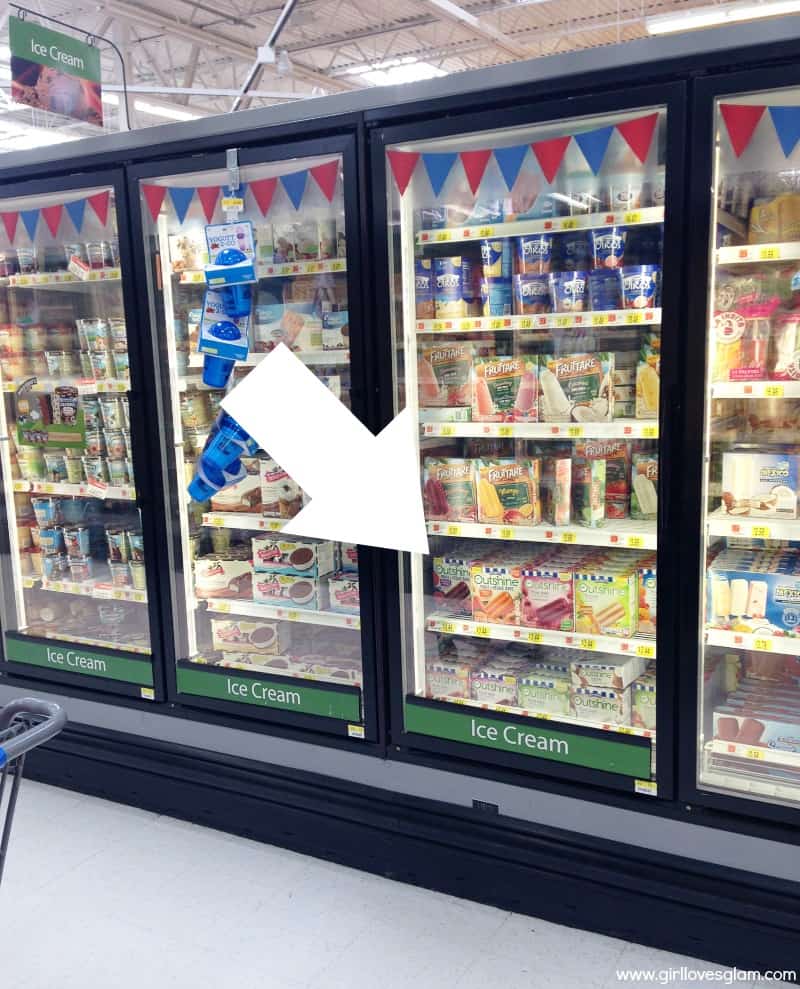 This is quite possibly the easiest treat you will make yourself too. Just a little added bonus! When you are craving something, you need it NOW! Or maybe that is just me…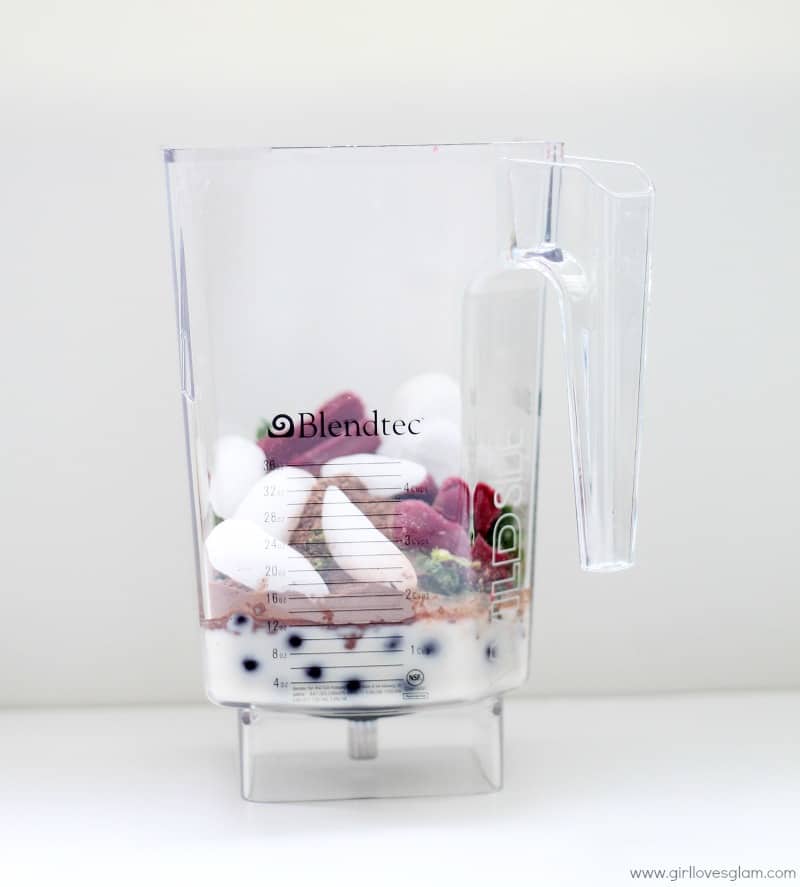 Chocolate Dipped Outshine Blueberry Green Protein Shake
Author:
Ingredients
1 Outshine Blueberry Medley Bar
1 cup almond milk
1/2 cup frozen blueberries
1 cup kale
1 scoop chocolate protein powder
5-8 ice cubes
1/2 cup water (optional if your shake is too thick)
Instructions
Throw everything in your blender and let it all blend together. Enjoy a tasty treat that is good for you!
Now, wasn't that easy?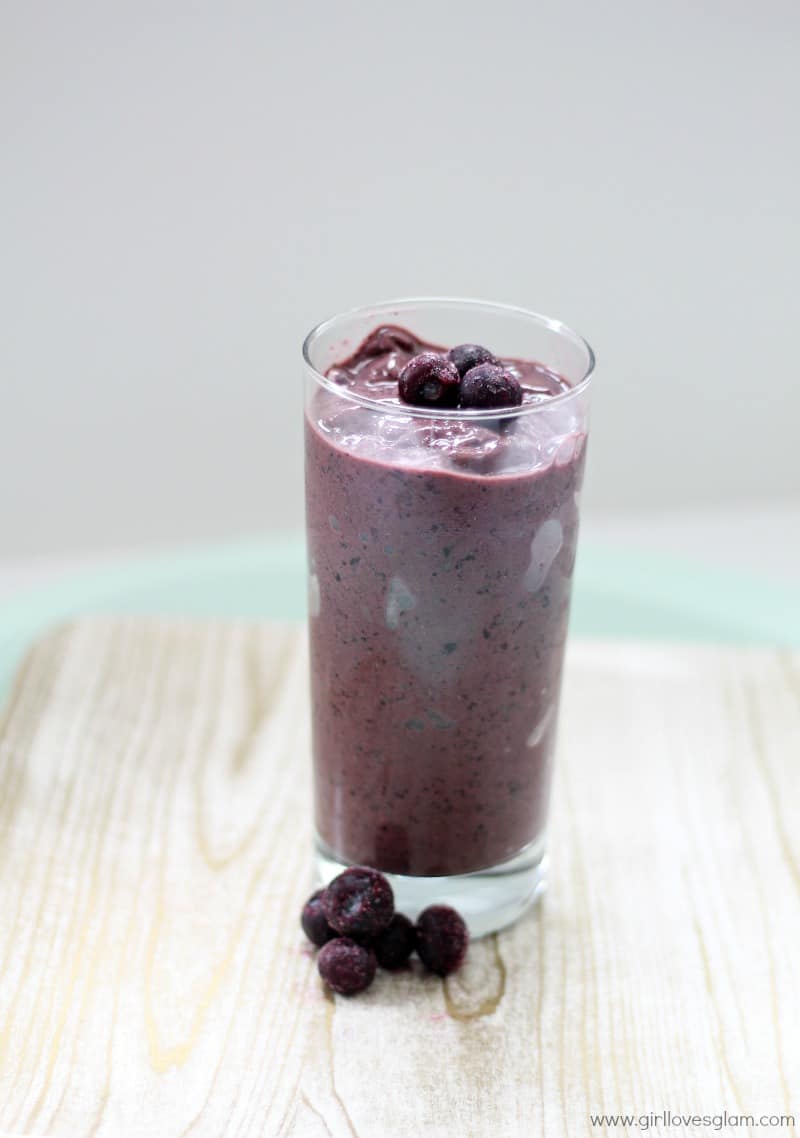 What if you are wanting something a little more indulgent, but don't want to totally want to throw away your efforts to eating better that day? Enter the delicious Skinny Cow Chocolate Mint Ganache Cones. They are heaven in your mouth. They are the perfect mixture of minty chocolate goodness. They are great to feed that craving, without going totally calorie crazy!
What kind of favorite treats would you like to turn into protein shakes?
If you liked this yummy recipe, you would LOVE these too! Click on the photos to get these recipes…