Love, The Skinnys | Love Me, Dani Marie | The Red Closet Diary
Girl Loves Glam | Jody Beth | Kelsey Bang
Style Chocolate Chip | Moda & the Mar | Gentri Lee
Haircut and General Attitude | Bella | Rachel Sayumi
Today I am teaming up with eleven other bloggers to introduce you to a brand new site that is launching today. The Little Black Fashion Truck started as a pop-up traveling boutique. The owner Erin said, "Everything around changes all the time and I loved the idea of having something mobile and versatile to serve more people and still offer quality service to every customer. The mobile boutique offers the opportunity to have a more intimate feel to the service provided and provide a new way to shop for people who hate the crowds, snobby salespeople, and dealing with commissioned sales staff."
After a year of traveling around in Idaho she is taking her store online to accommodate her fans from other states.
Um, before you look at these photos… Let's pretend that my amazing photographer took these. Wait, that would be a total insult to her. I had to do the good ol' self timer for these. They aren't nearly as pretty as the ones that Ann takes. Probably because we don't have to take them in my yard… that DESPERATELY needs mowed. It gives it the jungle/in the wild vibes, right?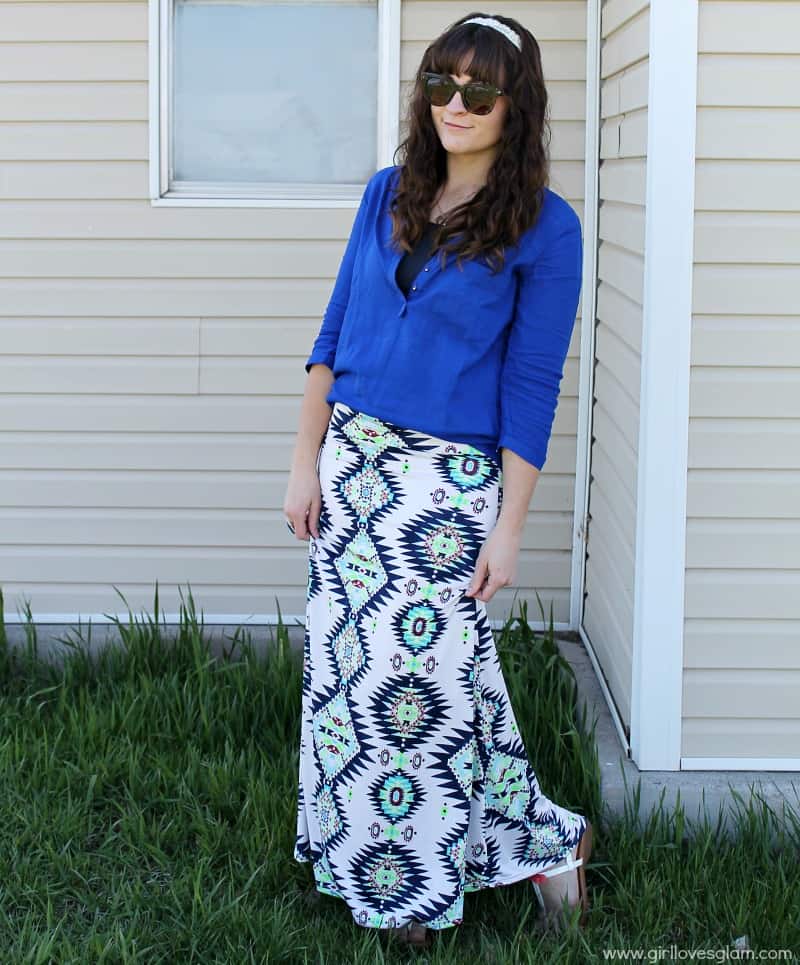 I chose to try this gorgeous tribal print maxi skirt out. It is literally the most comfortable thing in my closet.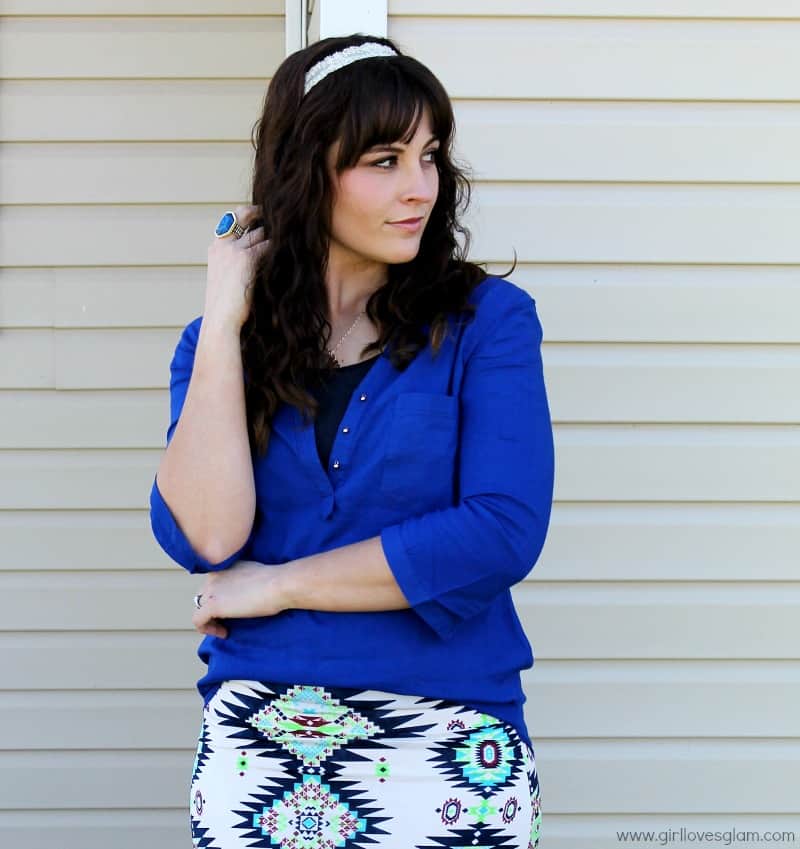 I love that there are so many colors in the skirt that I can pull from for future outfits too. There are so many options!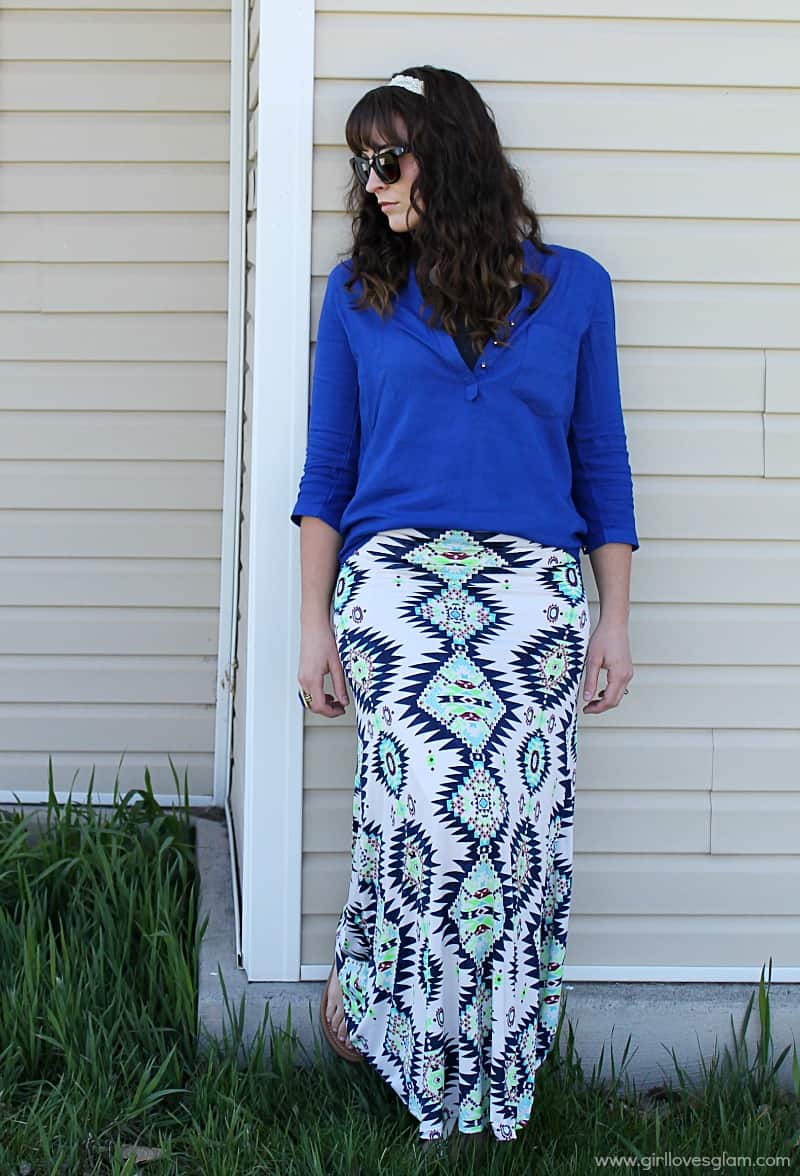 Skirt: c/o Little Black Fashion Truck | Shoes: KMart | Top: Romwe | Undershirt: DownEast | Headband: c/o As Darling Does | Ring: JoAnn Craft | Necklace: c/o Snap Conference
And to kick start her launch we are giving away store credit for her shop! There will be three winners that can win in store credit amounts from $15 to $50. The giveaway will run until May 9th and is open to international followers. All entries will be verified. You can follow along for outfits of the day and fun giveaways on Instagram and Facebook as well. So get your shop on! What items are you loving from The Little Black Fashion Truck?