My daughter loves pictures. She loves coloring pictures and keeping every, single one of them. She likes finding photos and stuffing them in every purse she owns, and sometimes she even sleeps with them. I find myself picking up her treasured pictures everywhere I go. Sometimes it gets a little out of hand and I have to throw a few away when she isn't looking. She just is so proud of them, that I started feeling bad for throwing them away. I wanted a place for her to be able to show off her treasures, so I made a fun little board to organize her art and be able to display them for all to see.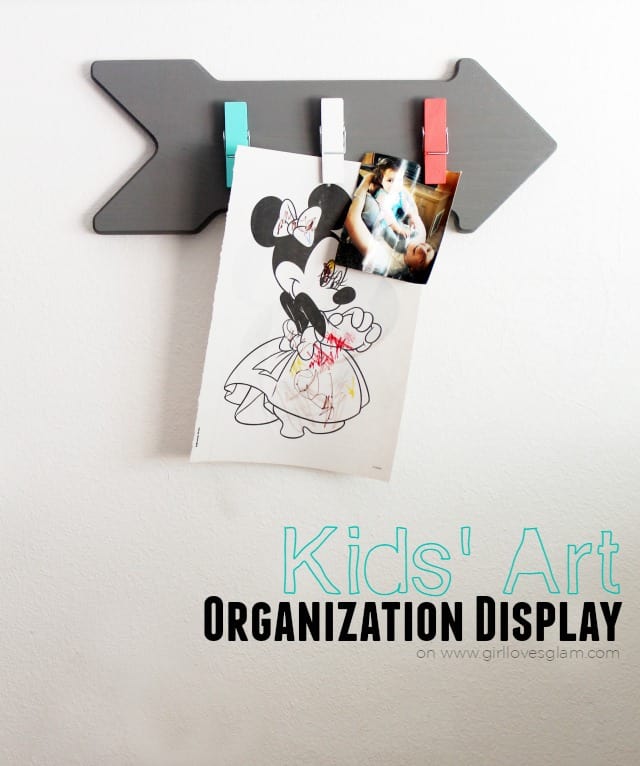 This kids' art organization display is one of the easiest projects I have ever taken on, and I already know it is going to make a serious impact on how organized her room feels. The fun thing about this is it can be totally customized for different kids and where you are going to be displaying their artwork. I was able to find this adorable wooden arrow at Michael's and I just loved it, but if you had a certain theme in a room you wanted to stick with, you could do any shape you wanted. You could even use a scrap of wood. Here is what I used to create this display…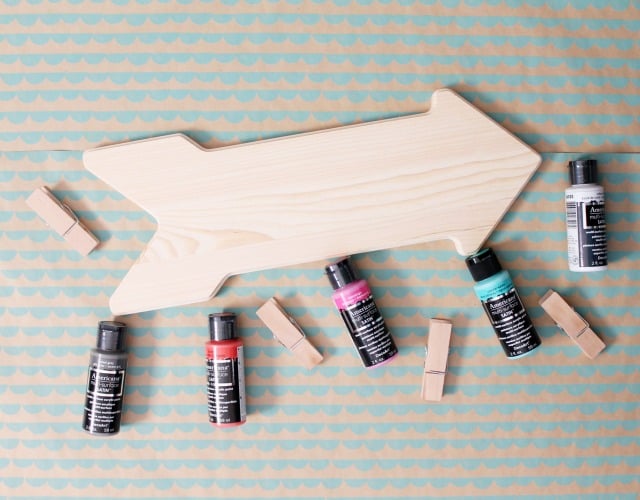 Wooden arrow (found at Michael's)
Clothes pins
Americana Multi-Surface paint (Pictured: Steel Grey, Shrimp, Flamingo, Coastal Waters, and Cotton Ball)
E-6000 Glue
Although I have 4 clothes pins and the Flamingo colored paint pictured, I didn't end up using the clothes pin that I painted with that color because it would have been too squished to have 4 pins on my board.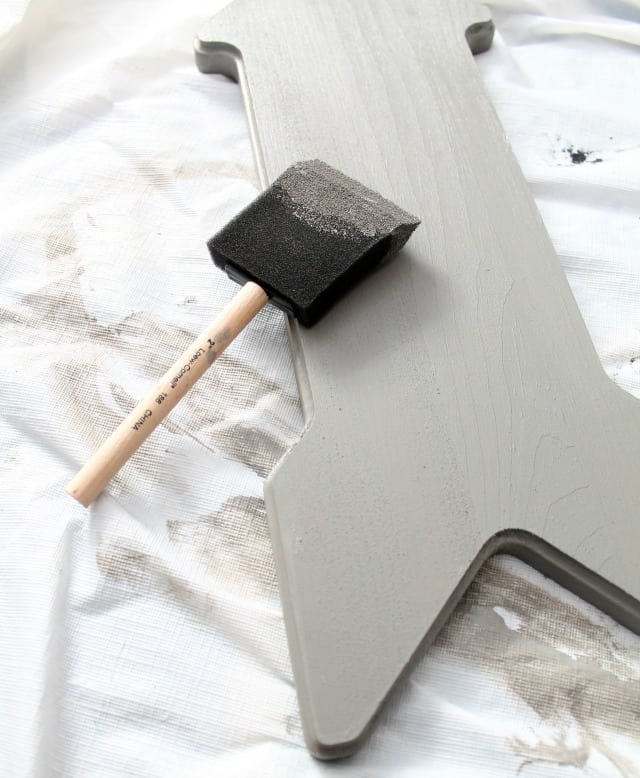 First, I painted my arrow with the Americana Multi-Surface paint with the Steel Grey color.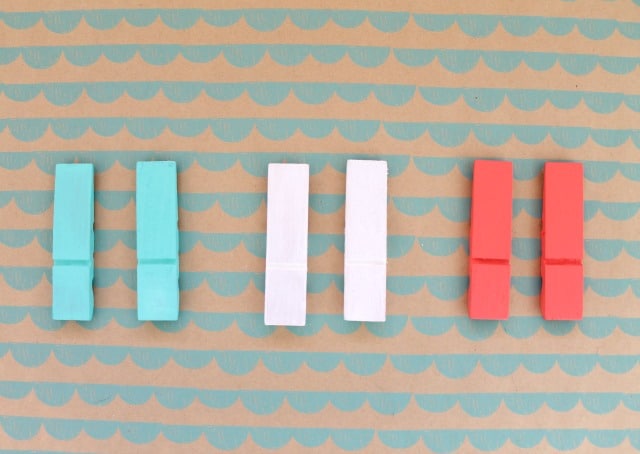 Next, I took apart the clothes pins and painted them with the Coastal Waters, Cotton Ball, and Shrimp colors.
After painting everything with one coat, I went back and painted the arrow and the clothes pins with a second and third coat to make sure they were all very well covered. Honestly, two coats probably would have been fine, but I had missed a few spots on the first coat and wanted to make sure it looked just right.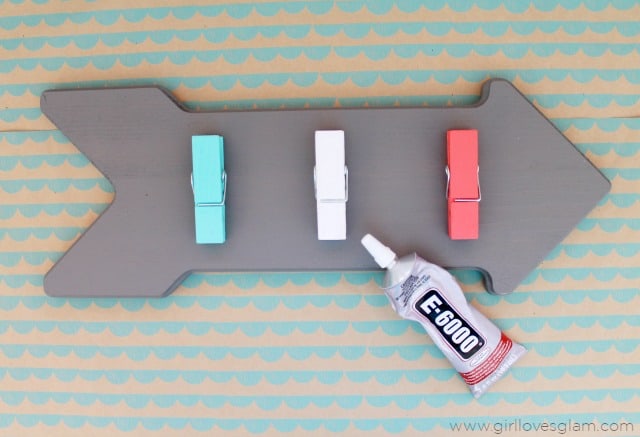 After the paint has dried, put the clothes pins back together and glue them to the arrow using E-6000 glue. This stuff makes anything stay in place!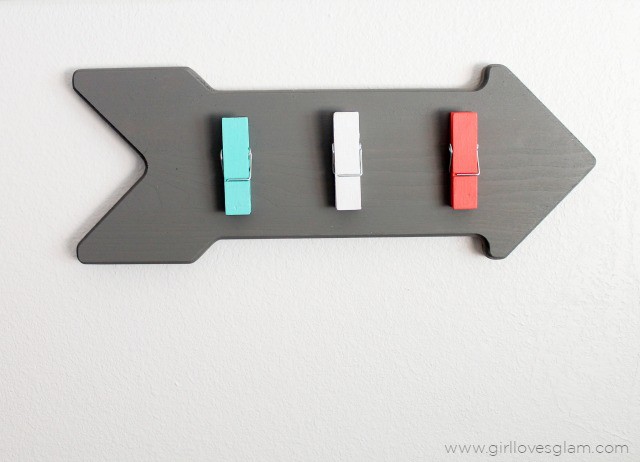 Hang it up on the wall and let your kids display their art! After making this, I realized that I would love one of these in my office to clip receipts, papers, and business cards to. I will most likely be making another one of these in the near future too. These can be used for just about any space in your home, not just a kids art display!
With the amount of different shapes and colors you could use, the possibilities are endless! Americana Multi-Surface paint is available in Michaels. Visit the DecoArt Multi-Surface website for more crafting ideas and inspiration.