Sweaters are just the best! They are comfy, cozy, and cute. Can I use any more "c" words to describe sweaters? Maybe, but instead of boring you with that, I just want to share the latest and greatest sweater goodness that adorns my home now… my holiday sweater wreath! It is THEE BEST!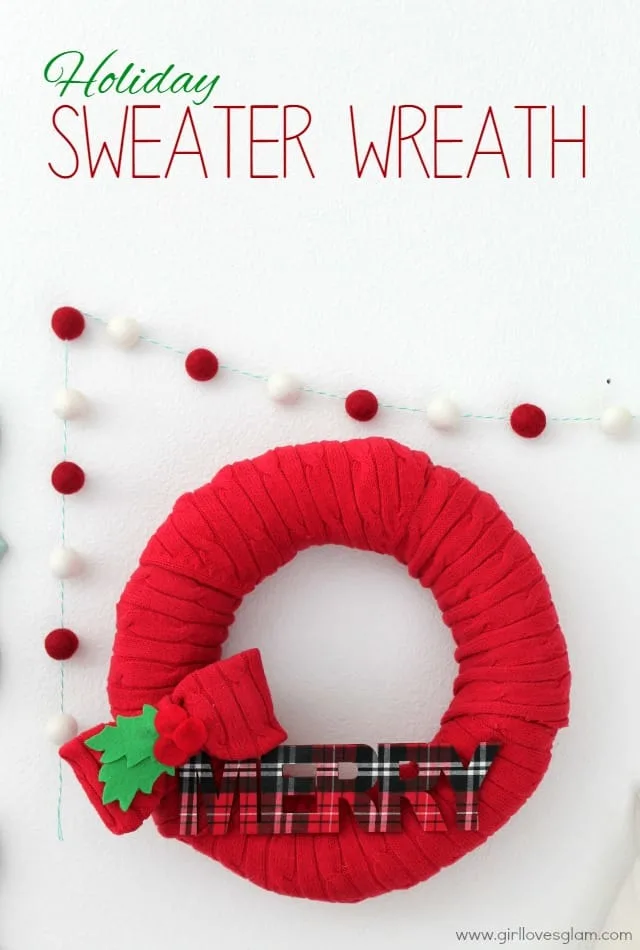 Isn't it great? It just doesn't get any better than cable knit goodness wrapped around a wreath. Seriously. Since I try not to do anything too difficult in my life, this wreath can be whipped up in no time. I finished the entire thing in half of the time of a cheesy made for TV Christmas movie and you can too, just make sure you choose the right cheesy movie to watch.
Here is what you need for this sweater wreath…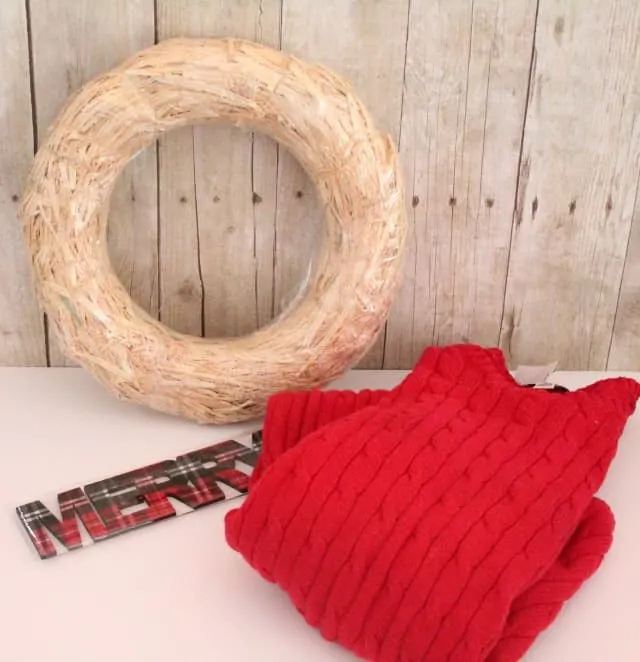 -Straw wreath
-Old sweater (I found mine at a thrift store)
-Glue gun
-(optional) Merry sign from Michael's dollar section
-(optional) Red and green felt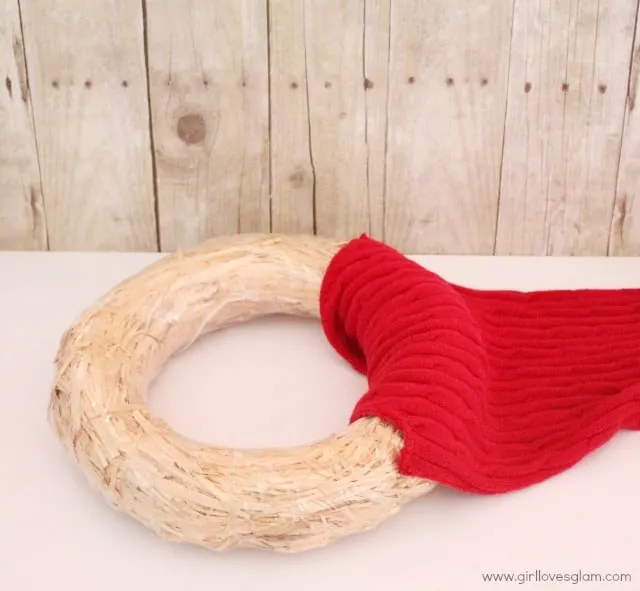 Cut off one of your sweater sleeves and cut it down the seam to make it one flat piece of a sweater. Glue it onto the back of the wreath and wrap it around again to the back. Glue that into place and cut off the rest of the sweater. Move onto the next section and repeat your steps. Do this over and over again until the entire wreath is covered.
You can stop there and just have a very simple sweater wreath, or you can adorn it with other goodness! I glued the Merry sign onto the wreath first, then I made my sweater bow. You can find the tutorial on how to make the sweater bow, HERE. Once the bow was made, I cut out two holly leaves and three holly berries out of the felt and glued them on top of the wreath.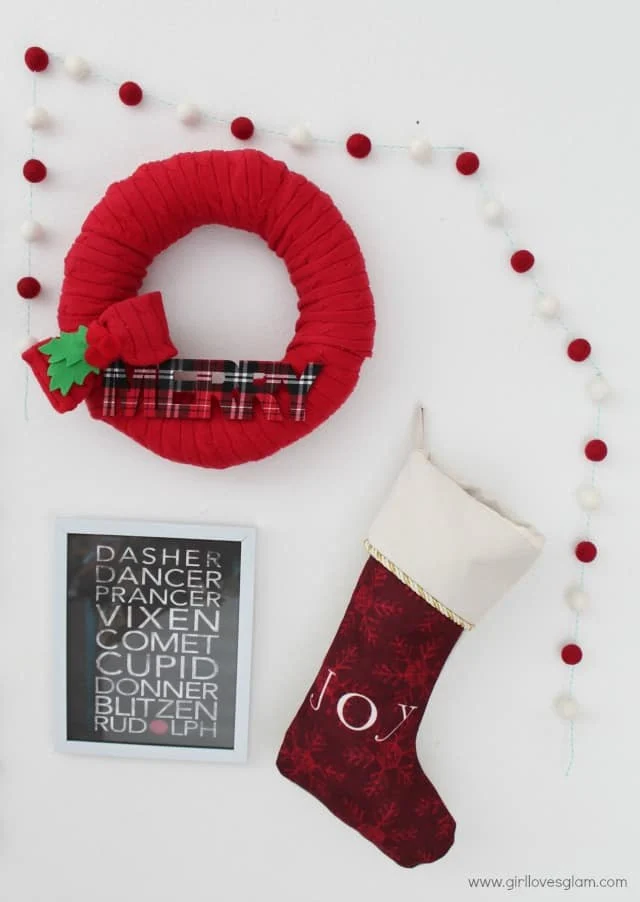 Hang up your wreath or wrap it up and give to someone as a Christmas gift!