Sometimes I question why I live in Idaho. That usually happens during the winter when I freeze 90% of the day. Now that my daughter is old enough to understand the fun that can come with snow, she wants to go outside all of the time! The problem is that I don't always want to get all bundled up and freezing! Instead of feeling like a failure as a parent, I like to come up with fun activities that we can do in the house so we an stay nice and cozy. This puffy paint snowman kid craft has been a major lifesaver! She loves playing with the puffy paint and she feels like she is still building a snowman. Of course she named her girl snowman "Olaf" too. So, what do you say? Do you want to paint an Olaf? Do you want to build a snowman?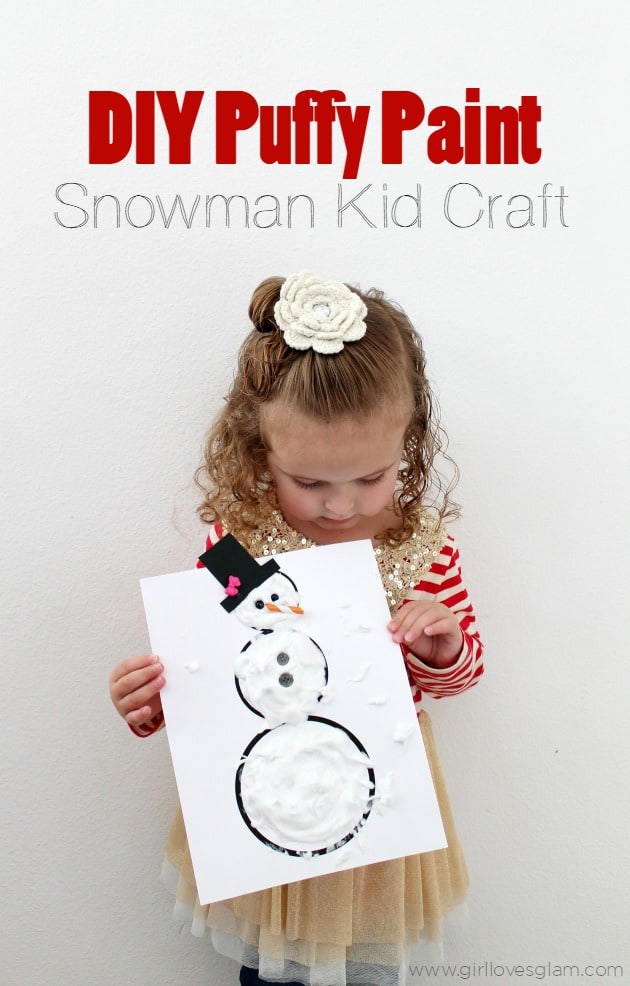 It is a quick and easy craft that kids of many different ages can enjoy and the best part is that you don't have to get all bundled up to build this snowman!
To make your own, you need…
White school glue
Shaving cream
Snowman paper (You can draw three circles on a paper, design your own, or use the template I made HERE)
Snowman accessories (The hat was made from black paper, the eyes, buttons, and bow are just beads and buttons we had, and the nose is a paper straw)
Glitter (optional)

To make the paint, it doesn't have to be exact at all. Spray some shaving cream into a bowl and add some glue to it. I probably did about 1- 1 1/2 cups of shaving cream and about 2 tablespoons of glue. Mix them together and that is your paint!
This paint is great for finger paint, but if your child is like mine and doesn't really like to get the mess on their hands, they can use a brush or even a spoon to put the paint onto the snowman paper.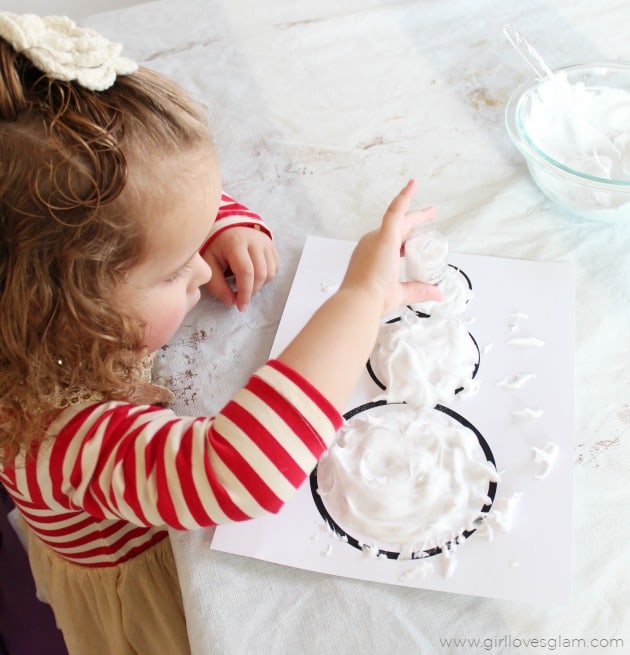 After your snowman has paint all over it, sprinkle glitter all over the paint.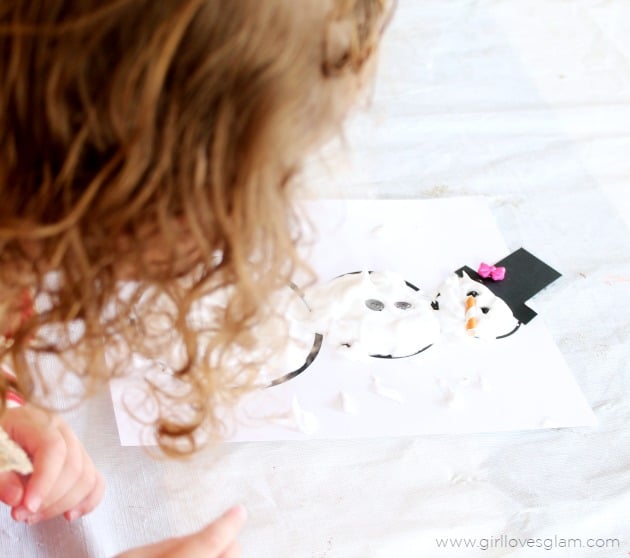 Add the accessories to the snowman while the paint is still wet. We glued the hat and the bow on, but the other items can just be pushed into the wet paint and they should stay. Leave the snowman laying down until it has dried completely.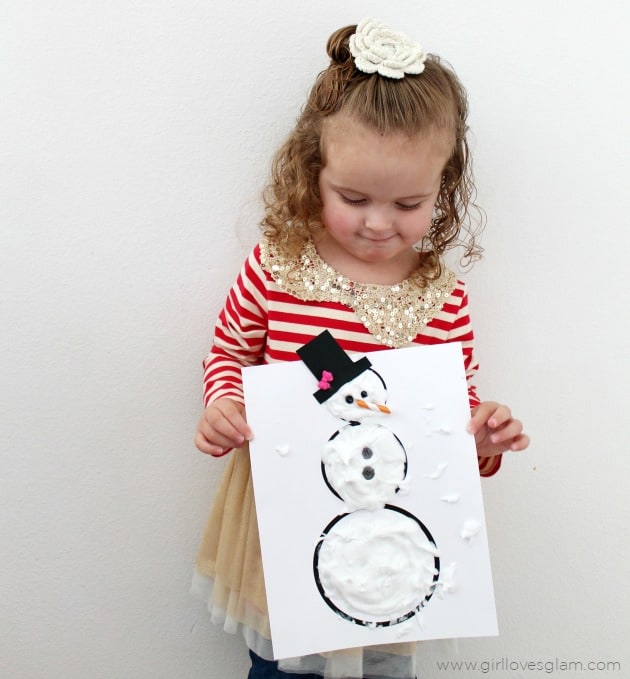 Now you will have the perfect winter decoration to adorn your fridge or your child's room!
Check out these other fun Christmas projects too!