I am so excited to be sharing this fun project with you!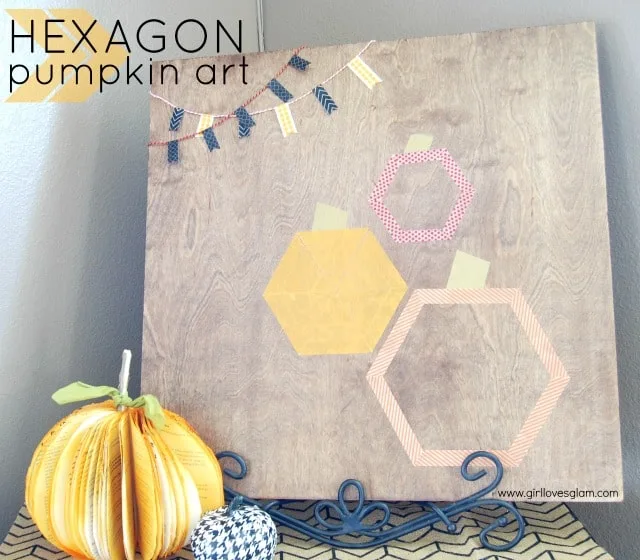 I love to decorate for Halloween, but I don't love most traditional Halloween decor. I enjoy putting my own, modern spin on my Halloween decor. Hexagon artwork is so popular right now, so why not turn those hexagons into pumpkins for some fun, unique Halloween artwork? To make your own, you need…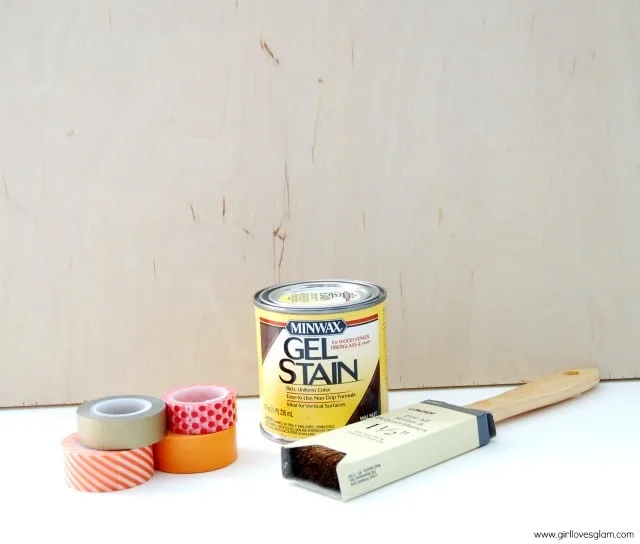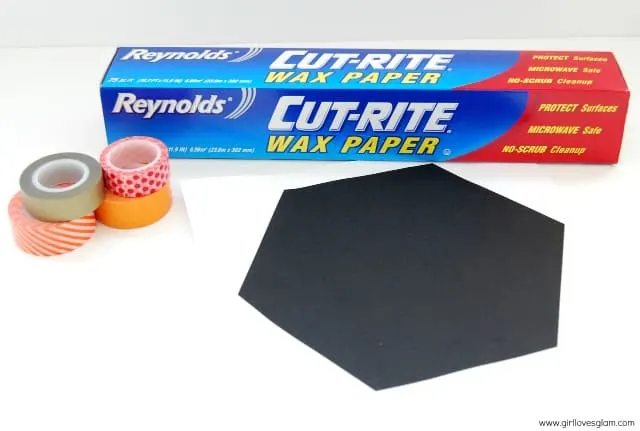 *Plywood
*Washi tape
*Stain and stain brush
*Wax paper
*Print out of hexagon shape
*Razor blade
First, you want to stain your plywood. I used gel stain that is a lot easier to work with. I just put one coat on my plywood and let it dry.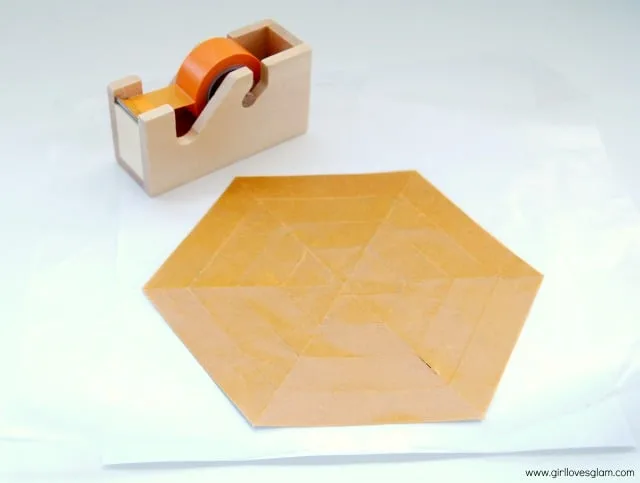 Next, I put the wax paper on top of the paper with the hexagon shape on it. I put the tape onto the wax paper to trace the hexagon perfectly.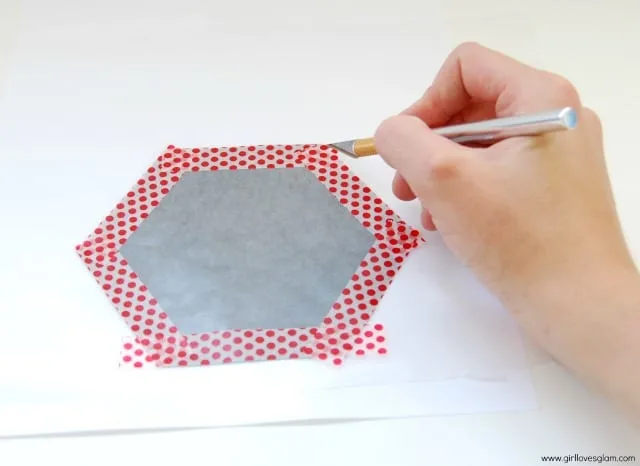 I went back with the razor blade to cut the excess washi tape off. Then I added a few pieces of washi tape to the top to create the stems for the pumpkins. I decided to have one pumpkin be totally filled in with the washi tape, and the other two would just be outlines. If you want to do the one that is easier, the outline is much easier to work with because you don't have so many angles to work around.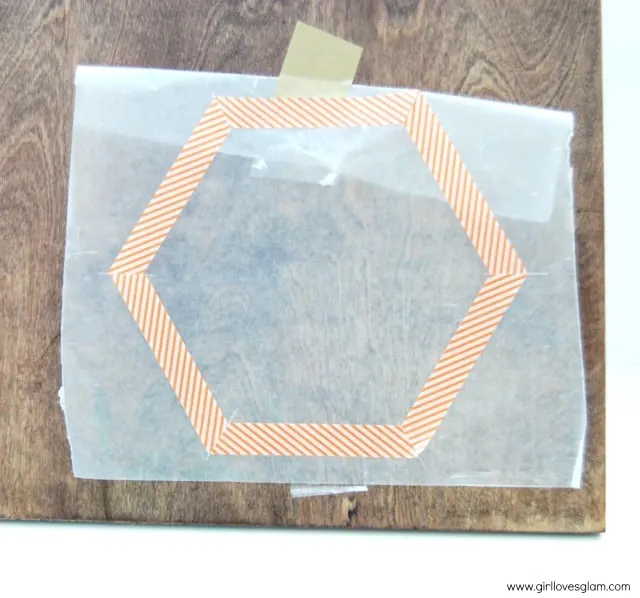 I then found the spots that I wanted my pumpkins to be on the plywood. I started peeling back the wax paper, and stuck the washi tape onto the plywood as I went. I repeated these steps until all 3 of my pumpkins were stuck to the plywood.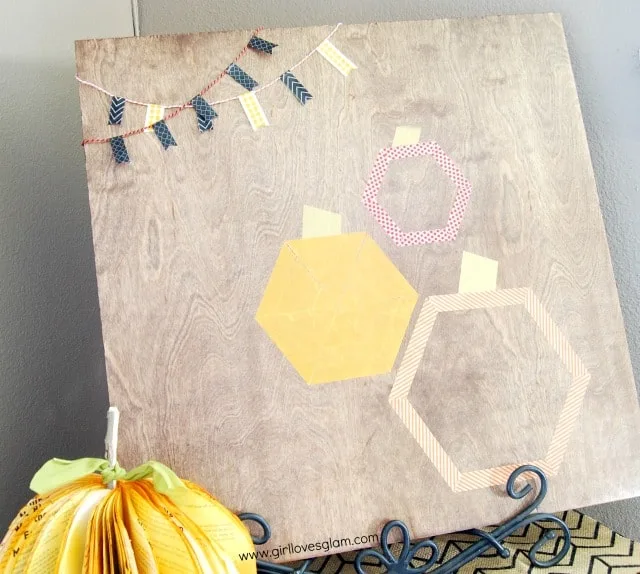 I added a little washi tape banner to the top corner just to add some black to it and make it feel more like Halloween. I will probably take those off after Halloween and keep the artwork up with the rest of my Fall decor. I am SO happy with how it turned out! It is the perfect addition to my Halloween decor!
For more Halloween fun, check out these other projects!