I teamed up with nine other bloggers to bring you some fun gold projects inspired by gold! Go check all of them out!
My gold inspired project, is this awesome Gold and Mint Spring Polka Dot Nail Art!
The signs of spring are finally starting to show and I can't wait to embrace the soft colors and and lightweight clothing. One thing I can't wait to do this spring is incorporate gold into my wardrobe. When you mix fun spring colors with gold, magical things happen. It is the perfect way to transition your winter wardrobe to spring! I couldn't wait any longer to embrace the spring season so I brought it in in a little way… my nails! These gold and mint spring polka dot nails are so easy to do and can have the colors switched so you can embrace any season! For these nails you need…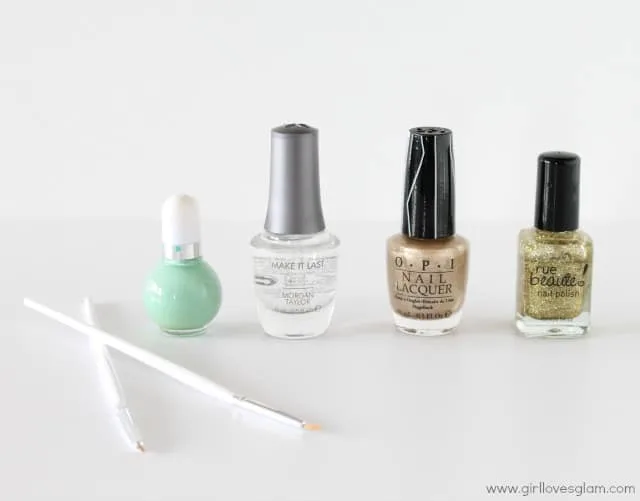 *Mint finger nail polish (Honestly, this polish is really old. I have no idea where it is from but Essie has a great mint color)
*Gold glitter nail polish
*Gold nail polish (this matte gold polish from OPI is perfection)
*Clear top coat polish
*Two paint brushes with small tips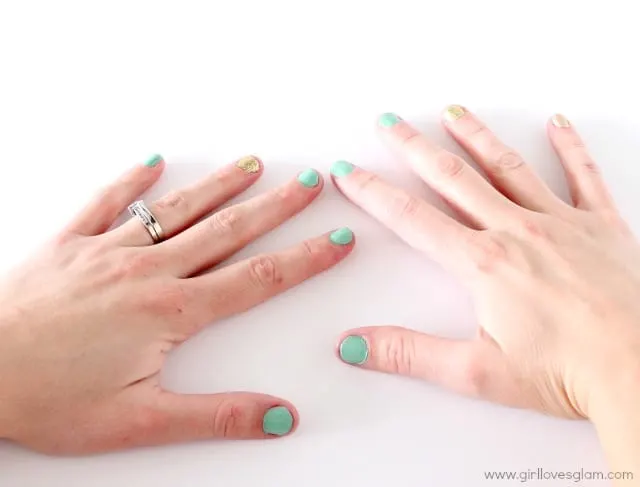 First, paint all of your nails but your ring finger with two coats of mint polish. I chose to paint one pinky with the matte gold polish. Paint the ring fingers with the gold glitter nail polish.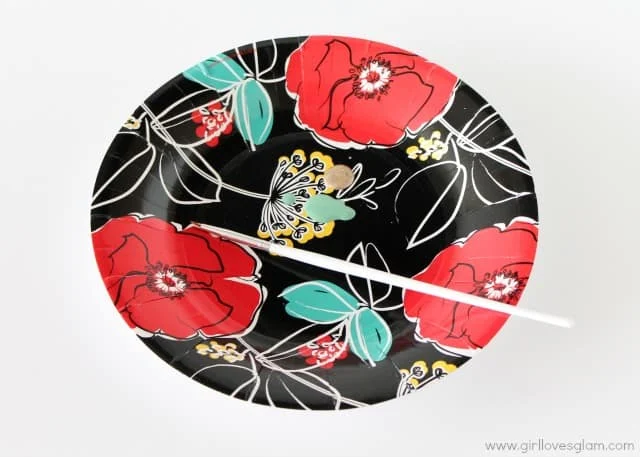 Put a little gold polish and mint polish on a paper plate.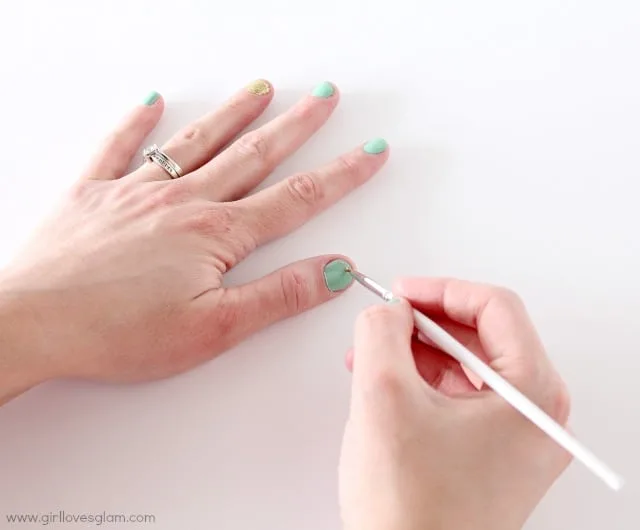 Dip the brush in the gold nail polish and put dots in a line on your nail and move along down the nail. Do this on all of the mint colored nails. Next, dip the other paint brush in the mint nail polish and do one or two little stripes on your gold glitter polished nails.
After your nails have all dried, put the clear top coat on them and you are done!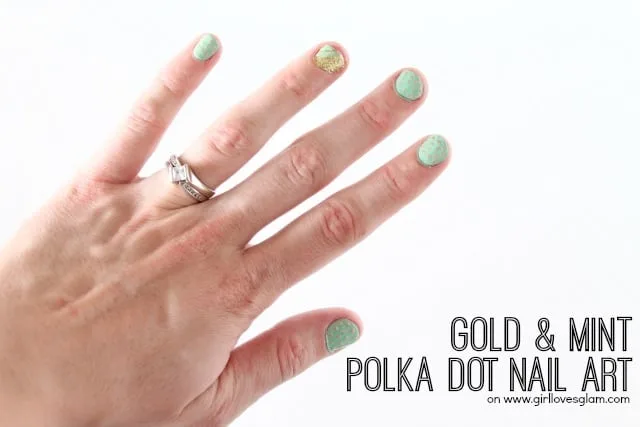 They are the perfect way to add a little spring color to your wardrobe!
Be sure to check out these other glittery nail art tutorials too!