I was given this Shark Rocket to review, but was not otherwise compensated. All thoughts and opinions are 100% my own.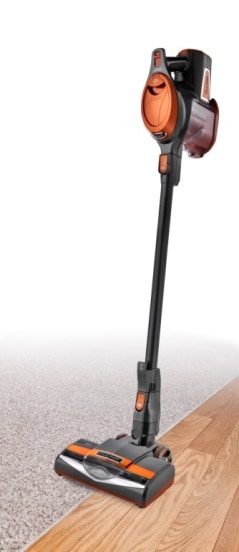 I have always been a fan of Shark brand. I have owned a Shark steam mop and full sized vacuum for years. I have always been so impressed with the power that was packed in their machines for such affordable prices. Shark pretty much rocks my world. With my living room makeover, I added another rug to the room and I actually care about what the space looks like. The Shark Rocket helps do the job!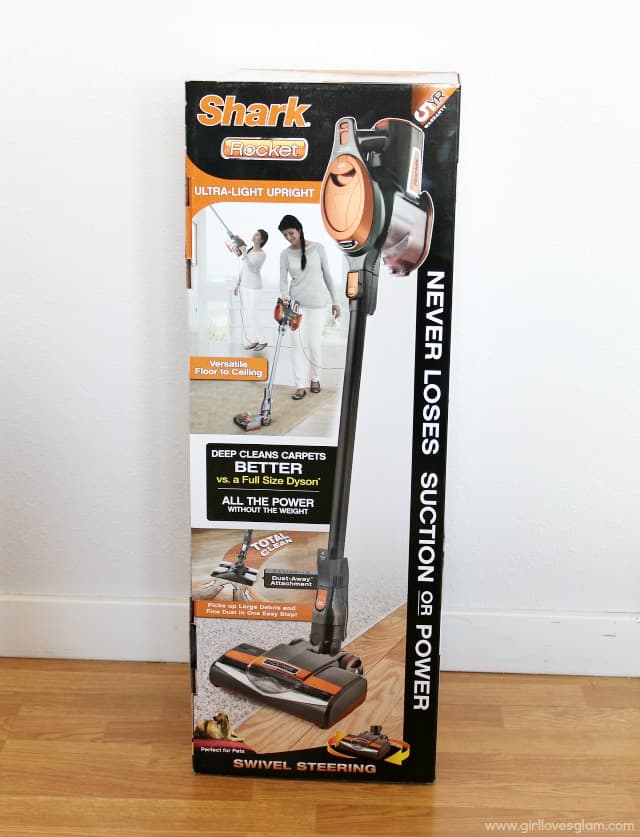 The Shark Rocket is one awesome vacuum. It is lightweight, powerful, and is capable of cleaning every inch of my house.
Speaking of which…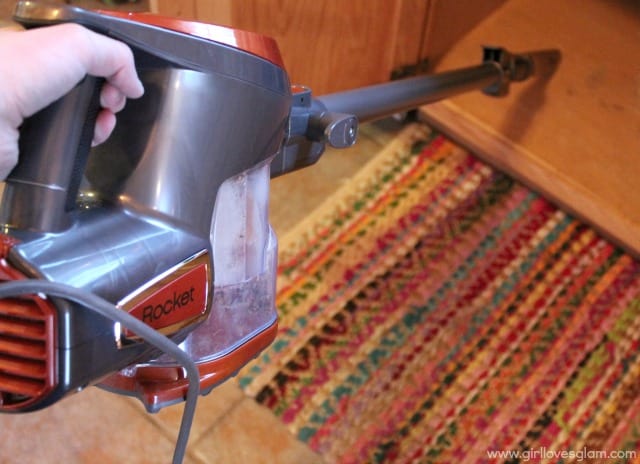 I had a mouse in my kitchen. Yes, a mouse! It nearly ruined my life. The Shark Rocket is perfect for cleaning in small crevices like in between pipes under the sink. It sucked up the mouse poop with ease. Thank goodness! I am happy to report that we have one very dead mouse and hopefully no more mice coming our way!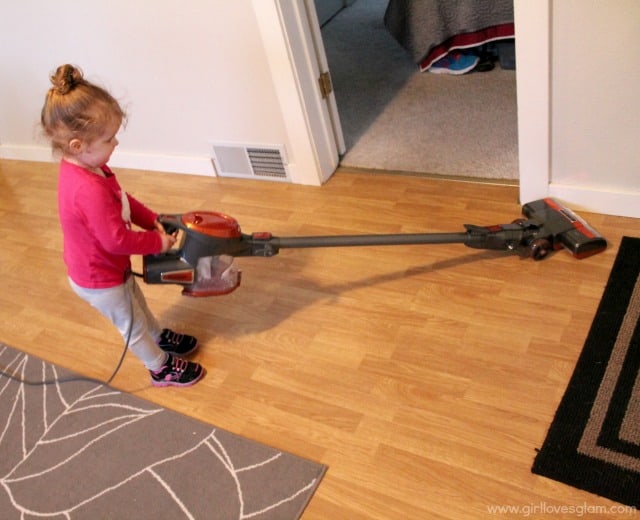 I mentioned that this vacuum was lightweight, right? Well this is just how light this vacuum is. I can put the 2 year old to work. She loves vacuuming and I love to see her learn how to begin taking care of our home. This vacuum rocks because it can work on many surfaces. In my house, I have a lot of hard surface flooring. The Shark Rocket can sweep on hard surfaces and can vacuum on soft surfaces like rugs and carpet. It even has an attachment to dust off hard wood flooring. It is perfect for our home!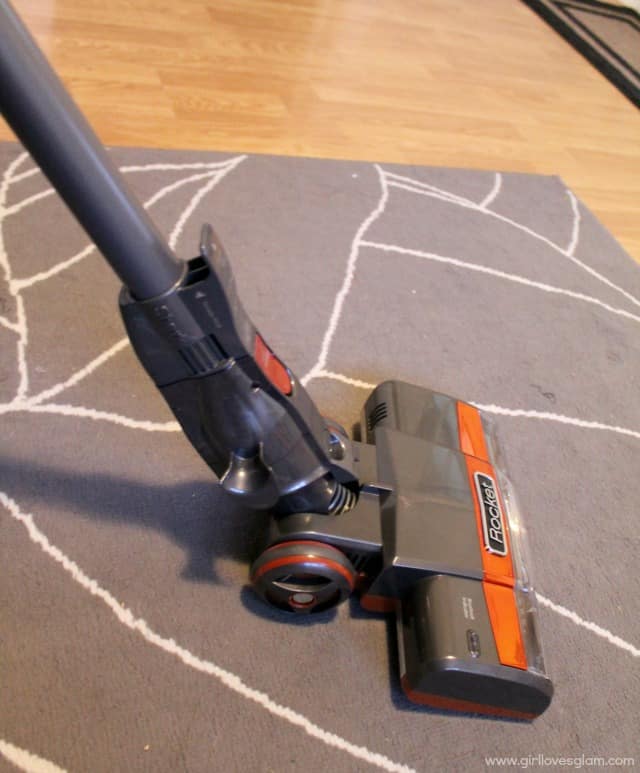 See that messy rug? The Shark Rocket fixes that in an instant! The best part? There is a hanging hook so that once the vacuuming job is done, it can be easily hung up and stored away! Have I sold you on the Shark Rocket? Good. Cause I'm obsessed with mine. You need one in your life.