I am excited to start doing something new around these parts each Thursday! It is going to be Throwback Thursday! There are so many of my old posts that have been lost and forgotten because of bad photography or just that they are really old posts, so I decided to bring one back from the dead each Thursday so that many of you who are new can kind of catch up! Since we are right in the middle of Halloween and Fall decor season, I decided to start things off with one of my favorite Fall projects… Easy Rosette Pumpkin Pillow Tutorial!
Since this isn't a new tutorial and I didn't go and remake it, I will direct you to the old post to get the actual instructions. I just really wanted you to be able to appreciate just how cute this pillow is, instead of the ugliness that is all of my old photography. I apologize that you have to look at it while you follow the tutorial, but now you know the REAL potential! The great part is that this post was written in 2012 and this pillow has totally survived since then, so you also know that if you follow these instructions, you will have a pillow that will hold up with time as well.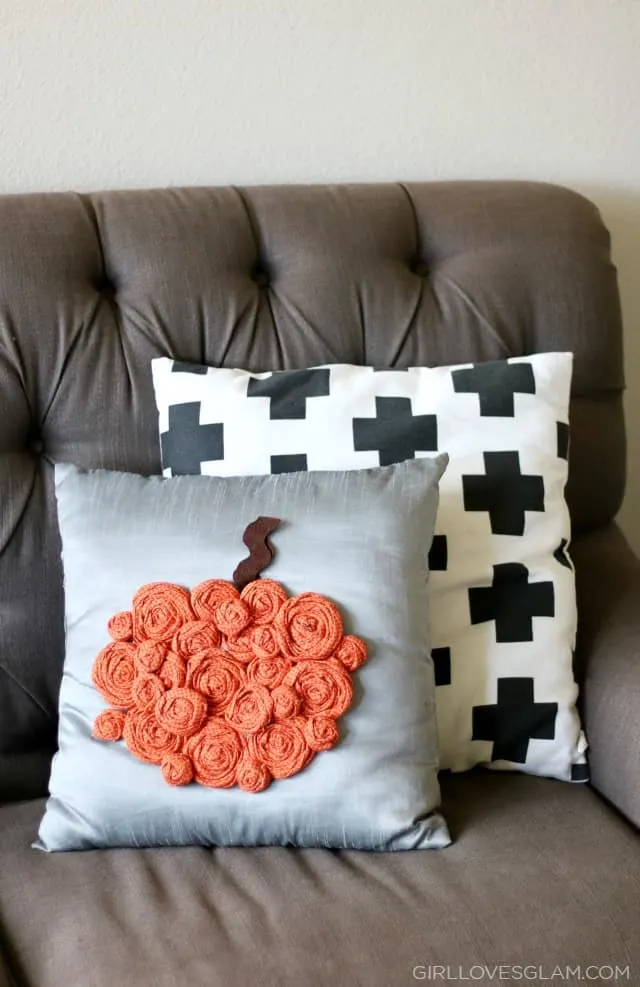 You can find the full tutorial to this fun pillow by following the link below.
Rosette Pumpkin Pillow Tutorial
Happy creating!