It's time for another installment of Throwback Thursday, people! Now that Fall is in full force and winter is peeking just around the corner, it is time for ALL of the layers! This chunky braided scarf is still one of my most favorite accessories I have ever made. Since I am NOT one to knit or crochet, braiding seemed like the best option for this stellar scarf.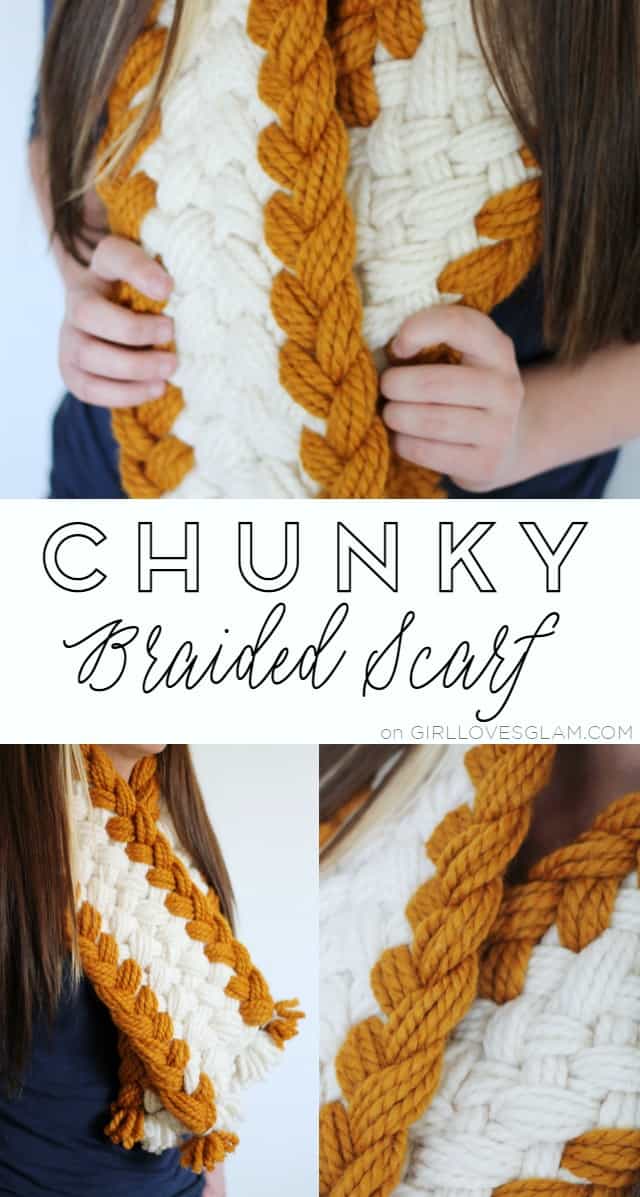 It is insanely easy to make. You could whip this up this weekend while you binge watch Stranger Things on Netflix. You can find the full tutorial by visiting the link below…
Tune in next Thursday for another great throwback!