I'm sharing #Ricola in my life as part of a sponsored series for Socialstars™ #Ricola #RicolaCrowd
There have been so many people around me who have already been hit with the dreaded flu. I swear flu season comes earlier and earlier each year! This year, I am paying extra attention to my health because I am 29 weeks pregnant and the last thing I want is to have the flu!
It is so important to stay on top of our health and the health of our families when there are so many illnesses going around. One little thing I have done is try to stay active this pregnancy. It has definitely been a challenge. Between the nausea, fatigue, and nerve pain, getting exercise can be a serious chore during pregnancy. I don't always work out, and when I do it isn't usually too intense, but I always feel better when I get some exercise. I also know that I am setting a good example to my family by doing this so that they can take the time to get their bodies moving in order to stay healthy.
As a family, we have tried to eat a lot healthier this year. We don't eat out as often and it is crazy how much better we all feel because of it. I love trying new, healthy recipes at home. I even get my family involved! It has been a great way to be sure that our bodies are getting the nutrients they need in order to stay healthy.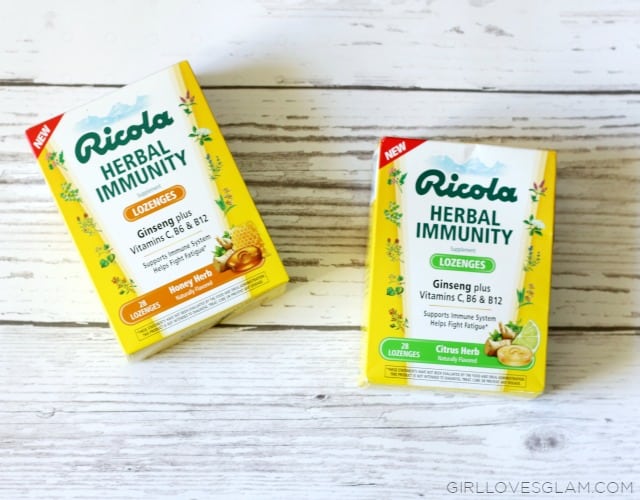 I have really loved the Ricola Herbal Immunity Lozenges for boosting my immune system. They fight fatigue, while also supporting the immune system. I feel great taking them because they have no artificial flavors or colors and are free of genetically modified ingredients as well. I try to stay away from as much unnecessary ingredients, especially while I am pregnant, so I can really appreciate that.
I like keeping these drops with me in my purse. My family all enjoys these throughout the day. For the maximum potency, it is recommended to have four drops a day for seven days. I have really enjoyed both the Honey Herb Lozenges and the Citrus Herb Lozenges. You can find these Ricola Herbal Immunity products at CVS, Walgreens, and Rite-Aid stores nationwide.
You can learn more about Ricola on their website, Facebook, and Twitter.