This post is sponsored by GLEEM. All opinions are my own.
Treating yourself is something that is really important for your mental health. At least it is for mine. Doing something for myself helps give a little reminder to myself that I am worth spending time on. It is easy to get wrapped up in the tasks of the day, forgetting all about yourself. While there is nothing wrong with having a productive, selfless day, it is really important to remember to treat yourself with some love.
Going out isn't always an option, so it's crucial to have a few ways that you can treat yourself at home!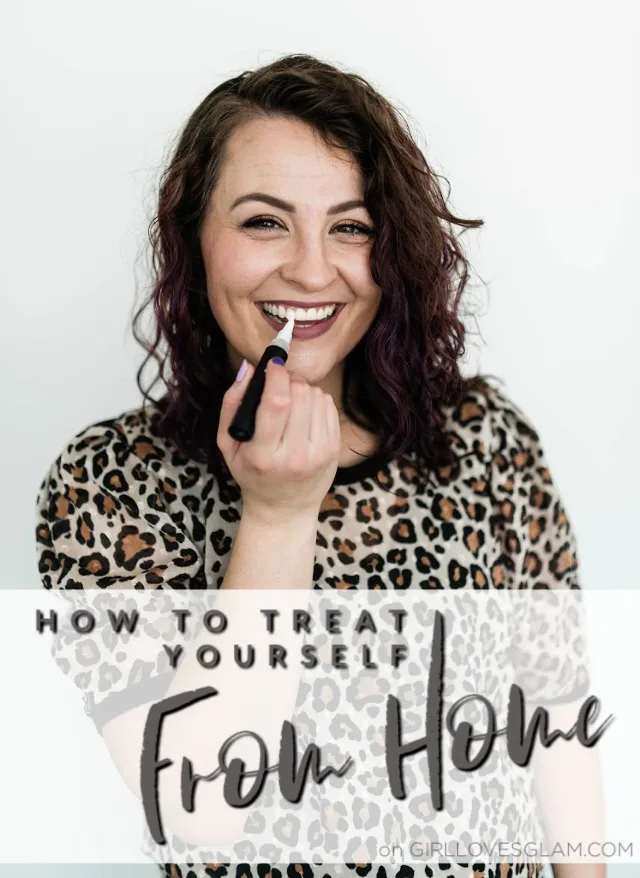 Try Your Beauty Samples:
We are all guilty of it. You order makeup online and you choose your free samples to come with your purchase. Your makeup comes in the mail and you proceed to grab the samples and stuff them into a drawer, never to be seen again. Have a little fun trying out new products, without the investment. Make a special occasion of it by trying out that facial scrub, the lotion, and the lip plumper that has been sitting in the back of your drawer.
Don't have samples? Go through your beauty products and see which ones you haven't used as often. Try them out again and give yourself a little spa night.
Make Your Skin Baby Smooth:
Did you know that you probably already have all of the ingredients you need to make your own all natural exfoliant? It is a great way to give yourself a smooth face, arms, or any other part of your skin that is feeling a little rough. Exfoliating your skin makes your skin feel baby soft and you feel like you just spent the day in an expensive spa.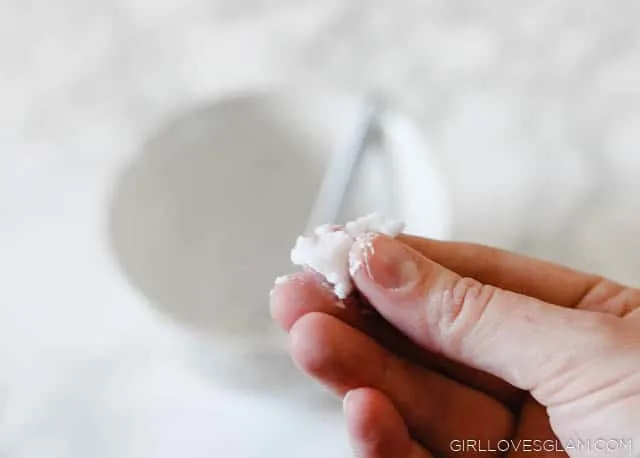 You can learn to make your own natural exfoliant in this post.
Take Care of Your Teeth:
White teeth make your confidence shoot through the roof. Spending a little time to treat yourself by whitening your teeth can make you feel like a million bucks! The GLEEM Whitening Kit with Blue LED Light and their new Rechargeable Brush are some of my favorite tools to up my oral health game. The rechargeable brush makes my teeth feel as clean as they do when I leave the dentist's office! It is a great way to treat yourself!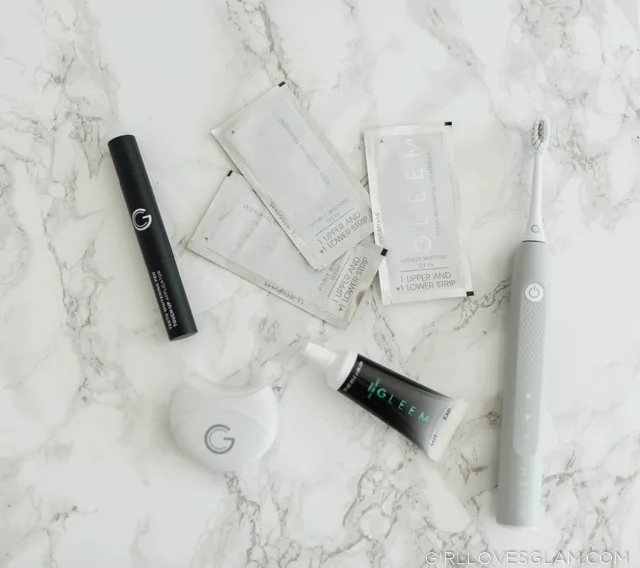 Whitening my teeth with the GLEEM teeth whitening kit has been a confidence game changer for me. I love that you just put the whitening strips on and put the blue LED light up to your teeth for the last 5 minutes. You can honestly see a difference after just 3 uses! Creating a healthy, white smile is a perfect way to treat yourself.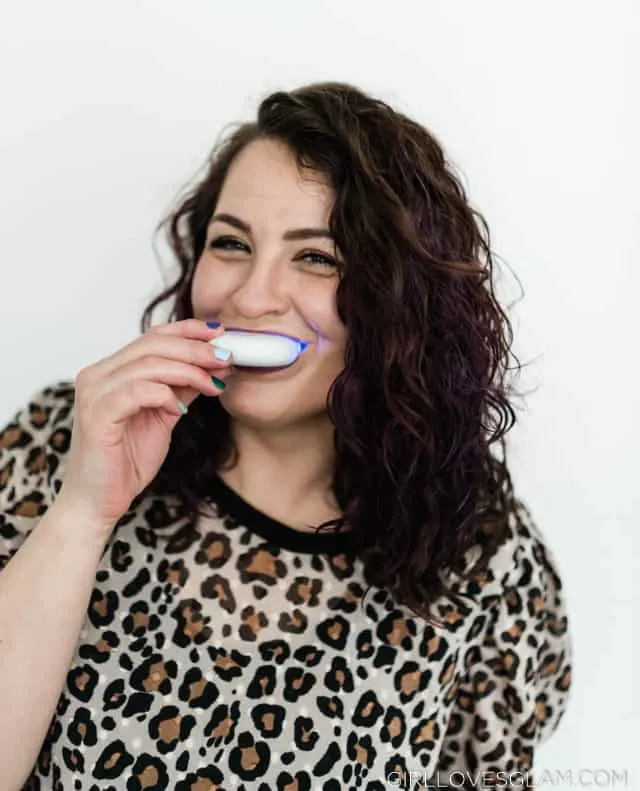 You can purchase them from GLEEM.com and order them online from Walmart.
Play with Your Hair:
You know that cute hairstyle you have been wanting to try, but never have time to when you are running out the door in the morning? This is the time to try it! Find a couple of hairstyles that you want to practice and do it! Treat yourself to a moment where you can focus on bettering your hair styling skills so that you can add a few more hairstyles to your toolbox. Having the knowledge to create new hairstyles will help you feel better about yourself when you try them out in the mornings. You can find a huge selection of hairstyles in my hairstyle archives.
Self Love and Gratitude Journal:
It might sound crazy but spending a little time to reflect on things that you love about yourself can make a world of difference. Make a list of things that you are grateful for or ways you were blessed throughout your day. As you make your list, you can transition your list into things that you are grateful for about yourself. At first, it can be difficult, but it is a very worthwhile exercise. When you are feeling down, you can turn back to that journal and remember the things that you have been blessed with.
Ways to Treat Yourself at Home
Those are just a few ideas to get you started to be able to treat yourself without leaving your house! Don't let the lack of being able to leave your home, lack of money, or lack of desire to go out keep you from treating yourself!
What are your favorite ways to treat yourself?