Unicorn crafts have been all the rage for a few years now. Everything seems to be cuter with a unicorn horn on it! We wanted to host a little summer kickoff party with my daughter and some of her friends. There is no better way to kick off the summer with a bunch of little girls than to do a unicorn craft! We made these darling unicorn dreamcatchers. Each of them were unique and they all turned out so cute!
These unicorn dream catchers are really easy to make. I would recommend them for ages 6+, depending on the skill level.
Dream Catcher Supplies
To make your own unicorn dream catcher, you need…
Embroidery Hoop
Yarn
Ribbon (you will want a variety of ribbons)
Hot glue
Paint
Foam Unicorn Horn (you can use a cone shape as well, if you can't find the horns)
Fun foam
Flowers
Scissors
How to make a Unicorn Dream Catcher
Start by painting the unicorn horn. Set it aside to let it dry completely.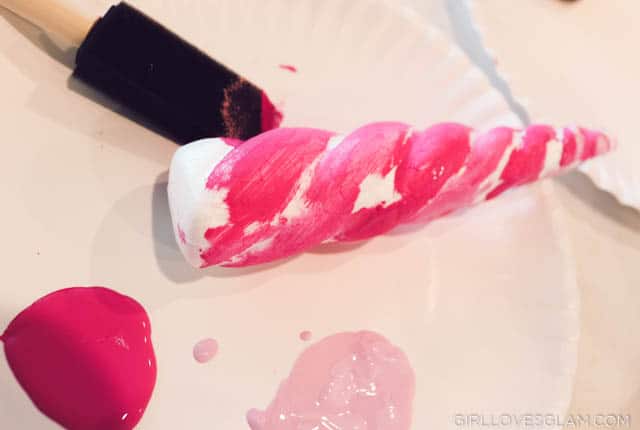 Next, cut a long piece of yarn. Glue one end of it to one of the embroidery hoop rings. Wrap the yarn around the hoop. Hot glue some of the pieces as you wrap it around, or come back and glue some of them in place, so that the yarn doesn't slip.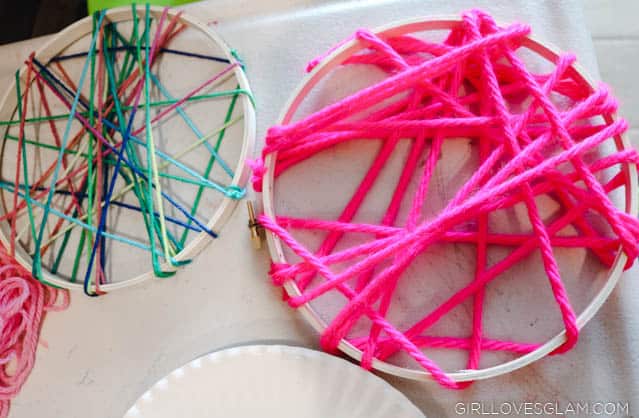 Now, it is time for the ears! Cut ear shapes out of craft foam. We used glitter craft foam, but it can be any kind of craft foam. Glue the ears to the top of the embroidery hoop, leaving enough room for the horn to go in the middle.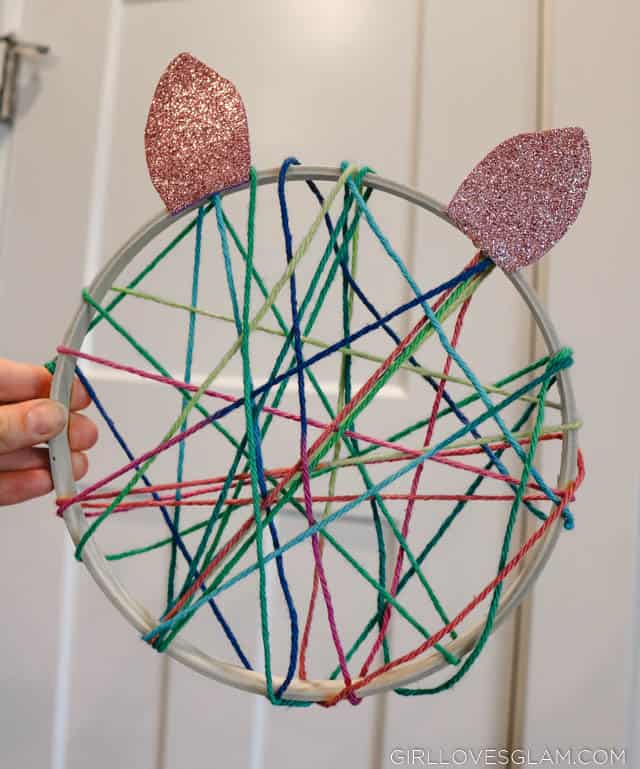 Easy Unicorn Craft
Hot glue the horn between the ears and your flowers around the horn and ears. This is a great way to be able to use both the inside and outside hoops that come with an embroidery hoop. You don't see the metal on them because you can cover it up with the horn, ears, and flowers.
Finish off the dreamcatcher by tying ribbons to the bottom. I made the mistake of buying glitter tulle. DON'T BUY GLITTER TULLE, unless you want to be picking up puddles of glitter for weeks. Regular tulle works great to add some extra texture to it.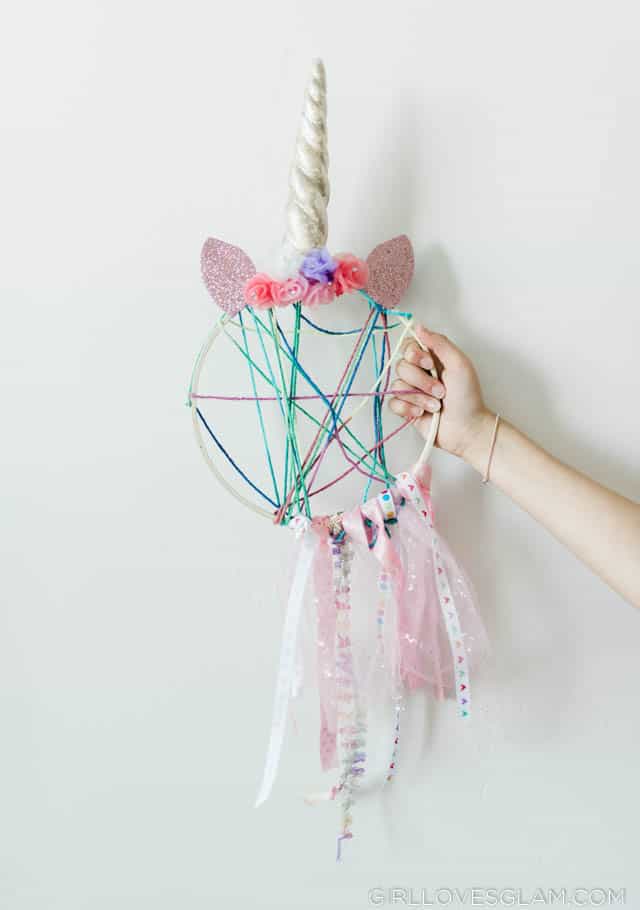 These unicorn dreamcatchers turned out so cute! Every little girl loves a good unicorn craft! I loved how each of them looked a little different and totally fit their personalities.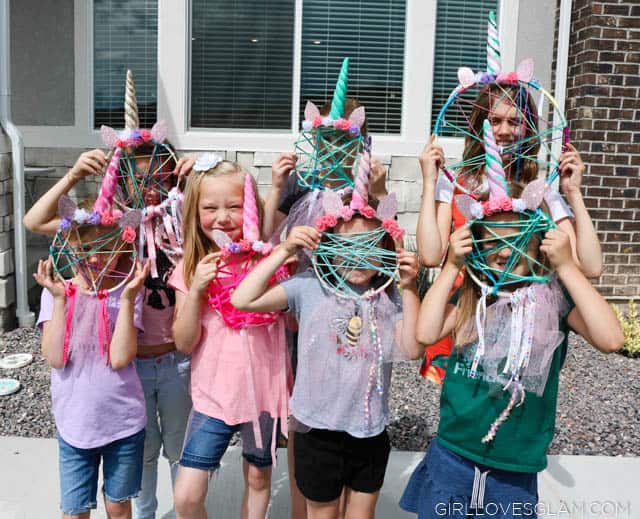 Do your kids love to craft?
Here are some other great unicorn crafts you could do with your kids!