I love decorating my house for Halloween. I don't know what it is about Halloween that I love so much, but there is something about decorating my house for Halloween that is a little magical for me. I am not a scary Halloween decor fan, but I am not a cutesy-fartsy-craftsy-tootsie-wootsie Halloween decorator either. I like to decorate for Halloween, with the same modern/colorful/geometric loving/happy vibes I decorate with everyday. That's why I loved the idea of a very simplistic banner going across my fireplace mantel that I now have in this new place. Oh, the possibilities!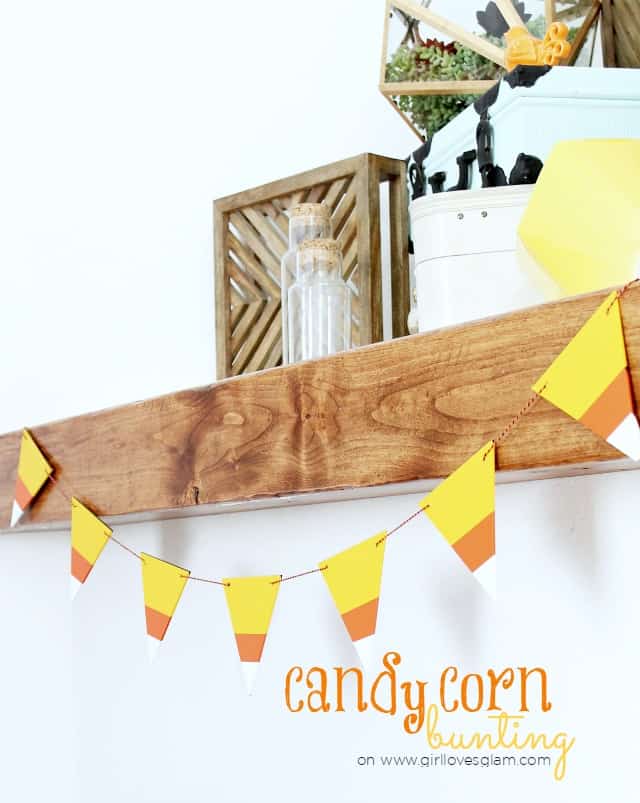 That's why the idea of this vinyl candy corn bunting was so attractive to me. Clean lines, simple design, and a splash of color. It literally took me 30 minutes to whip this up, so if it wasn't already great, things just got better!
To make your own, you need…
*Wood Pendants (I got mine from Pick Your Plum. I swear they have them listed once a week on there. My friend Emily, at The Benson Street has a tutorial for some DIY ones, HERE too!)
*Paper cutter
*Xacto knife
*Baker's twine
*Duct Tape

Cut your vinyl into strips. I cut my yellow vinyl in 2.5 inch strips and my orange and yellow vinyl in 1.5 inch strips.
Place the yellow vinyl on the bottom of the triangle and fold the sides over. Cut the excess off with your Xacto knife.
Repeat those steps with the orange and white vinyl to create a little candy corn.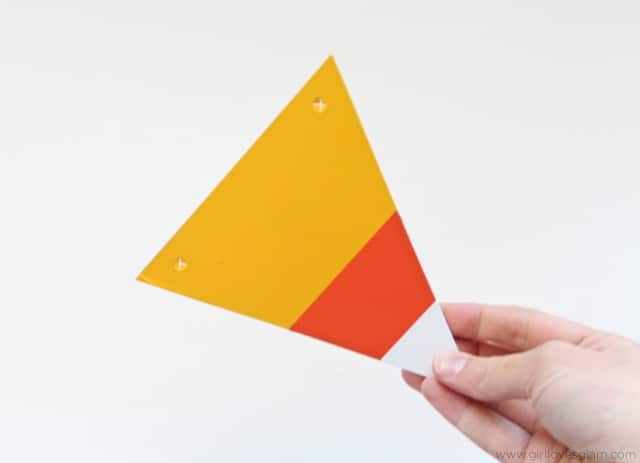 Cut slits in the vinyl where the holes are to string them. If you made the DIY wood pendants, you won't need to do this part.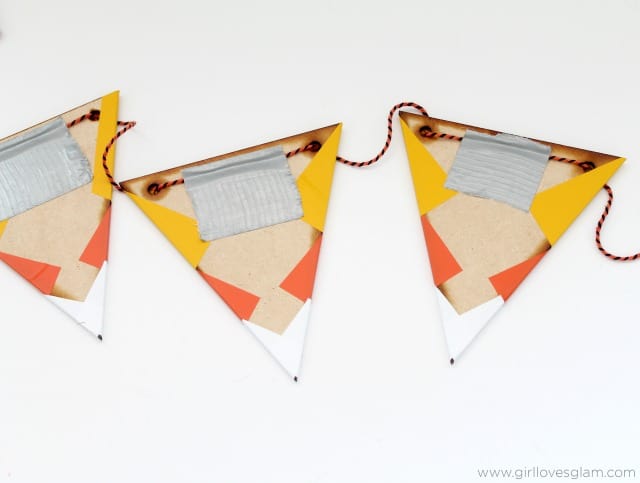 Measure out how long you want your banner to be and cut a piece of baker's twine to be that size. String the twine through all of your pendants and lay it out flat to space them out how far you want them to be spaced. Duct tape the twine in place so they don't slide.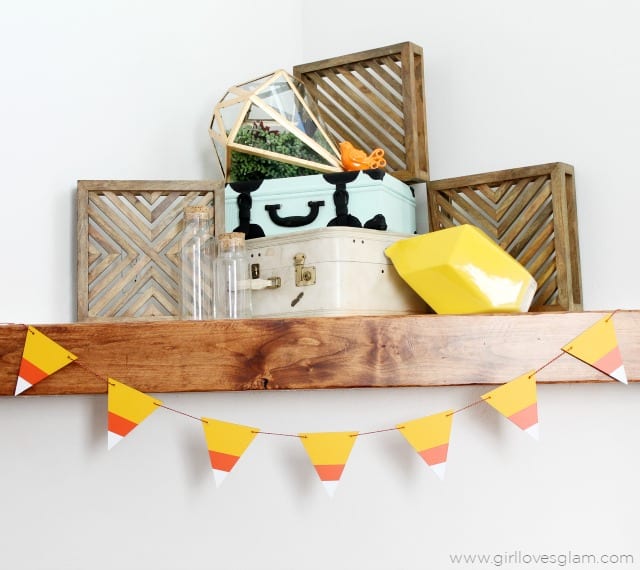 Hang it up and enjoy! Also, let's just take note that this is basically the only corner of my entire house that is decorated, with the exception of my daughter's room. This part isn't Halloween worthy yet, but I will be showing you how I decorate for Halloween once I get there!
Now for the fun part! The giveaway! To enter, use the Rafflecopter widget below. Good luck!
a Rafflecopter giveaway

Check out these other amazing Halloween vinyl projects you can do with your Halloween vinyl pack too!