This post is sponsored by Kohl's. All opinions are my own.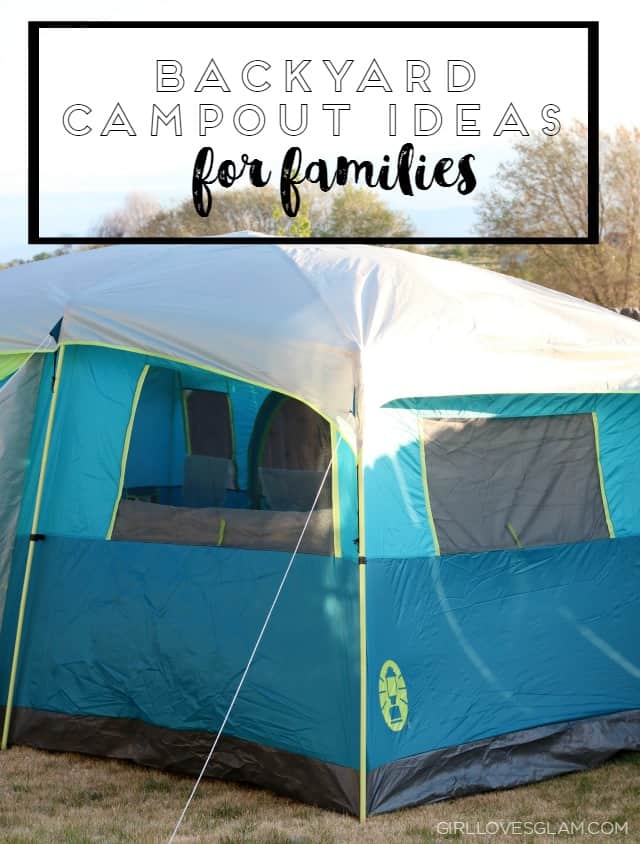 I will be the first to admit that I am not a huge camper. Since being married, we have camped annually at a family reunion and that has been about the extent of my camping adventures for the past eight years. Last summer, we wanted to try camping in our backyard before family reunion came around so that our four year old could get used to the idea of sleeping in a tent. Family reunion was her first real camping experience and we wanted to be totally prepared for it. I have heard of people taking their camp trailers to camping locations close to their home for the first time each season as kind of a trial run for the year. I loved that idea! It is a great way to make sure you have everything you will need when the time comes to actually go camping.
Backyard camping is the perfect solution for our family right now. We are still a pretty young family and are still getting the hang of things in the camping world. Since our first backyard campout, it has become a favorite of ours. There are a few things that can make backyard camping special.
The first thing is to make sure that you keep your phones in the house. You want it to feel like you are actually camping! Keep the devices inside and forget about them for the night. This will give you even more opportunities to get to know your family members.
We love using our grill for backyard camping. Our Coleman grill is portable, so we can use it in our backyard and take it with us when we go camping in other places as well!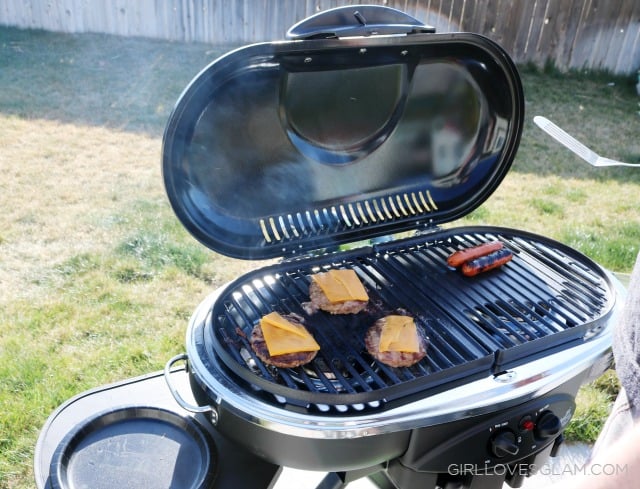 If you don't have a fire pit, you can even make s'mores over the grill. I think the thing I love most about having a grill is knowing that I have a husband who loves to cook on the grill. I don't have to worry about cooking dinner as often.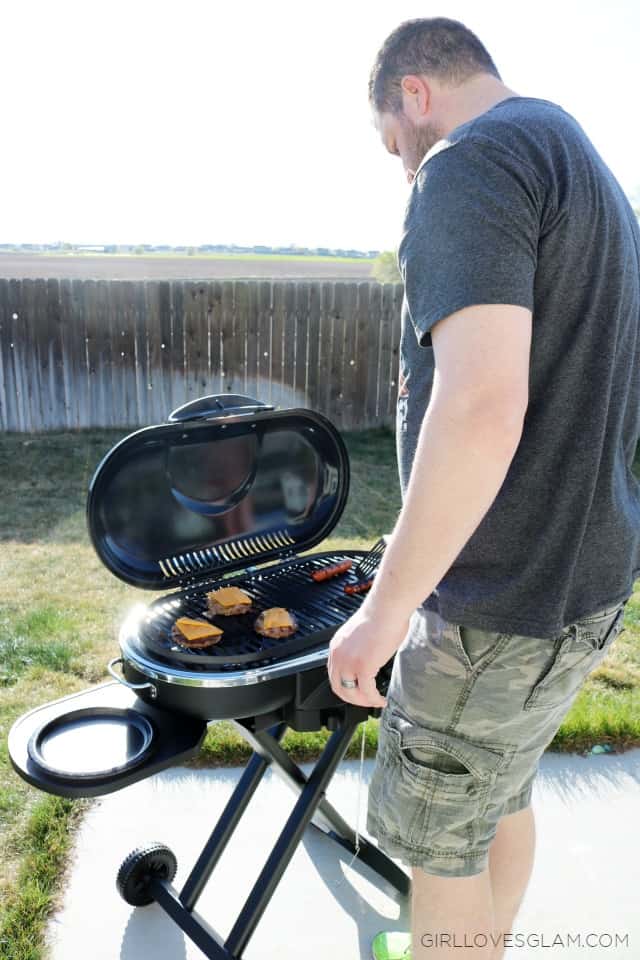 You can go traditional and cook burgers, hot dogs, or steak on the grill. Something that is really fun to do as well is to make tinfoil dinners and cook them on the grill. It helps you feel a little more like you are camping! I always like to see what kinds of concoctions people come up with in their tinfoil dinners. I like chicken or ham with potatoes and a little country gravy. It is delicious!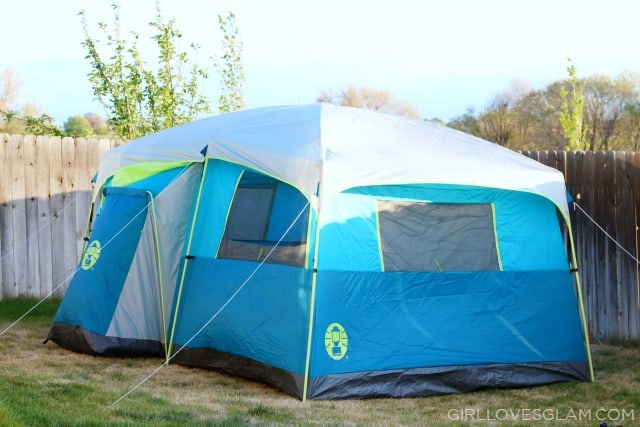 After dinner, we set up our new tent! Last year, we tested out a new tent that was a four man tent. Since we only have three people in our family, we thought it would be just fine. It was NOT fine! By the time we got an air mattress in there, we barely had any room. This year, we got this beautiful Coleman eight man tent with a (wait for it) CLOSET! Yes, you heard me right. It has a closet!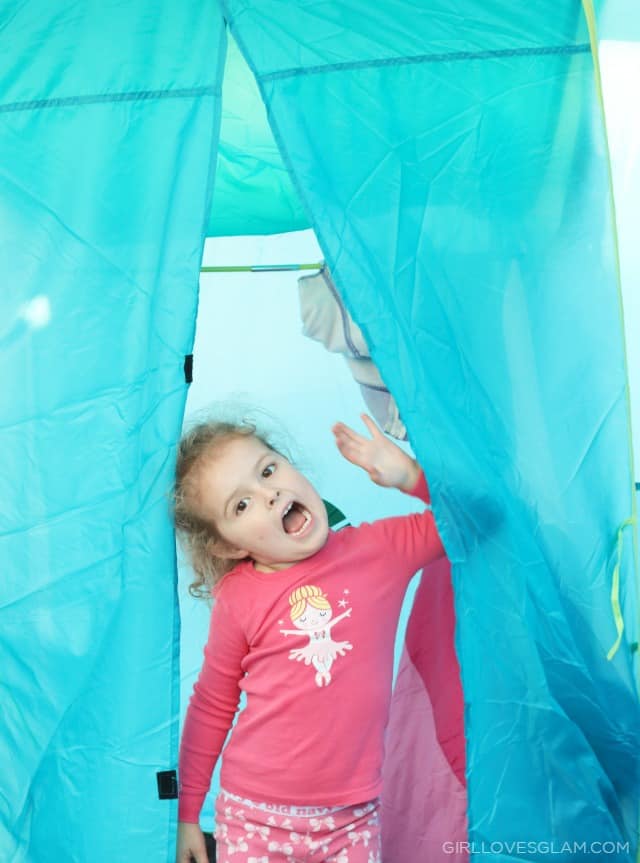 If there was a tent that was my spirit animal, it would be this. It is perfect for us! I always seem to over pack and we need a place to put all of that stuff. The close is great! I wasn't the only one who was excited about having a closet in our tent. I didn't even put much in it for a camping "trip" in the backyard. It was full of random goodies from the four year old! She was so excited to fill it up.
One thing I wasn't expecting about this tent is that my 6'5" husband can stand up in it! He even has room to spare. It will be so nice for him to be able to spend time in the tent without having to bend over all of the time.
Spending time in the tent playing some of our favorite board games and card games is another way that we like to spend our backyard camp nights. It is fun to bring our bean bag, blankets, and sleeping bags and just lounge on them together while we enjoy being "in the great outdoors".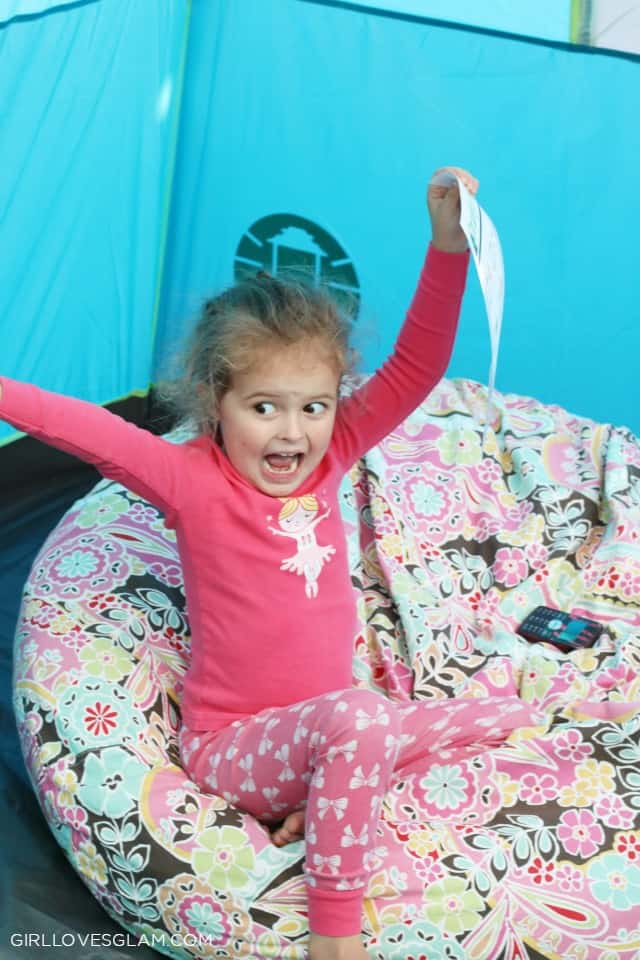 For toddlers and preschool aged children, it can be kind of hard to keep them entertained. We love to do scavenger hunts, so I made a special camping hunt to do. It is really simple and can be done in both a backyard and an actual camp location.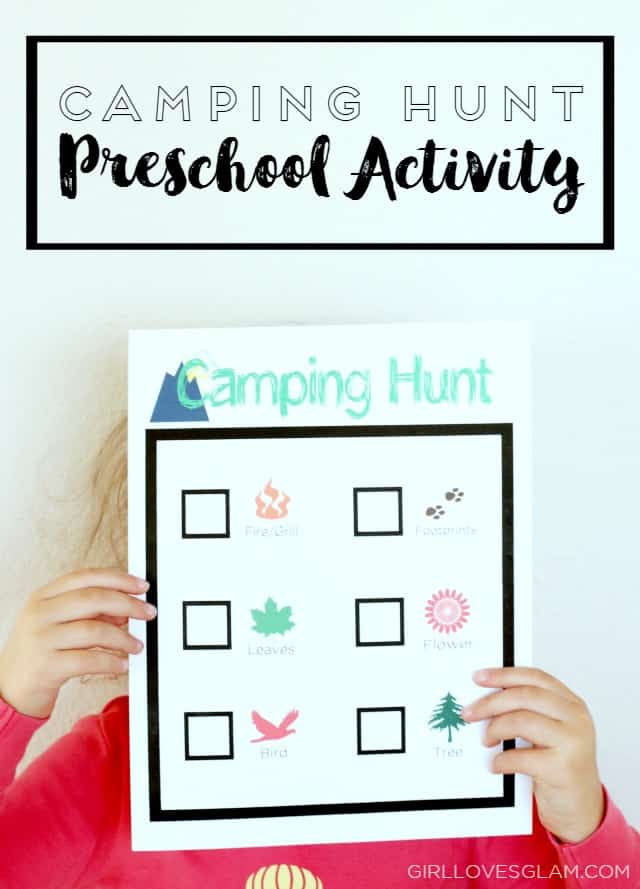 All you need to do is print off the hunt and let your child go try to find each of the items on their list. It is always fun to see what things she finds when we do these hunts. It always surprises me what things she finds that I don't even notice!
You can download your own camping hunt printable so that you can do this with your family too! Just follow the link below to download it.
It was fun to bring some toys and books out to the tent too. We loaded up our wagon and took it full of goodies out to the tent.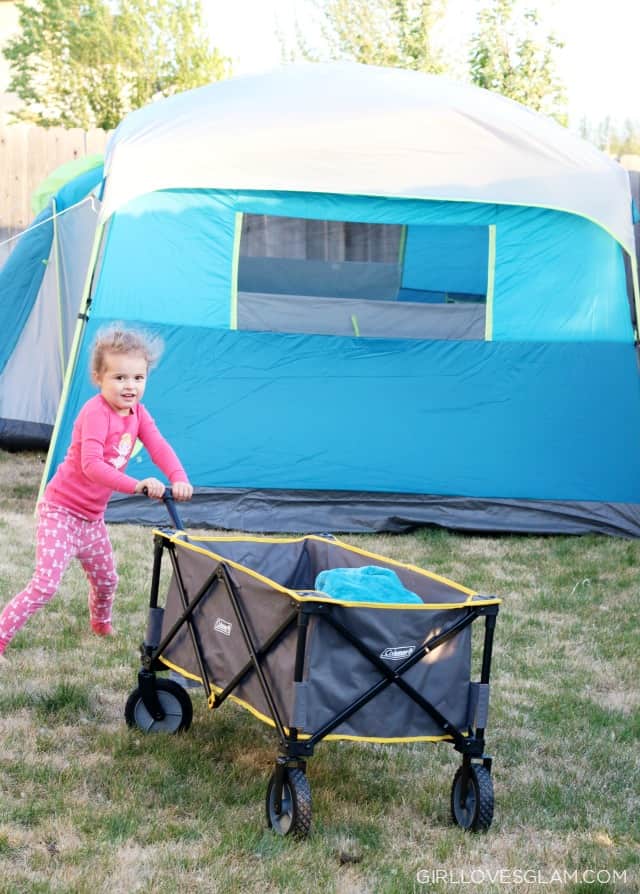 This wagon has officially become my new favorite product. We use it almost daily! It has been perfect to put in the back of our car for tball games and any other time that you just have too much stuff to carry. It folds down really easily so it can fit in the trunk of the car and it pops right back up in just seconds. I can't believe that we have survived this long without a Coleman travel wagon!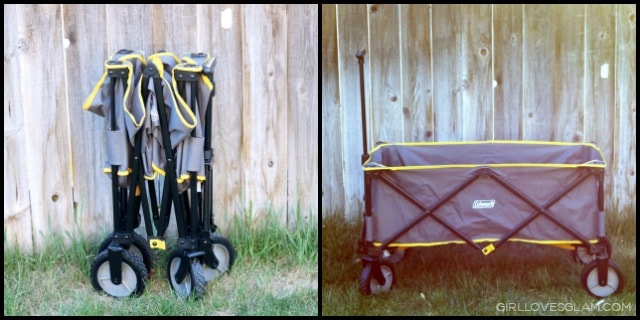 When it comes to camping in the backyard, it all comes down to spending time together. You don't have to drive hours away to feel like you can get an evening away from it all. That same feeling can happen in your own backyard. Spend the evening playing night games, telling silly or spooky stories, and just enjoy being together with your family!
What are some things that you like to do when you camp with your family?
Kohl's has everything you need to camp this summer! This tent, wagon, and grill all came from Kohl's and I can't wait to add to our camping equipment with more of the goodies that they have on their website. They have a really awesome selection and you can be sure that you will be getting the great deals that Kohl's is known for.
Kohl's wants one lucky reader to make sure they get their camping season started the right way by giving them a $50 Kohl's gift card! To enter, use the widget below. Good luck!