This is a sponsored post written by me on behalf of Levi's® for IZEA. All opinions are 100% mine.
I know I just told you about my quest to find the perfect jeans. At the end of my quest, I discovered that the Levi's® 711 Skinny Jeans are officially some of the best jeans I have ever tried on! I absolutely loved the fit of every wash that I tried on, but I decided to go out of my comfort zone and get a light wash. I typically go for dark washes, but I wanted to try new things and go with the light wash that is distressed. I love them! I loved hearing your feedback about the outfit that I put together before when I first got back from Macy's with them and it sounds like a lot of you have gone and tried these jeans on for yourself!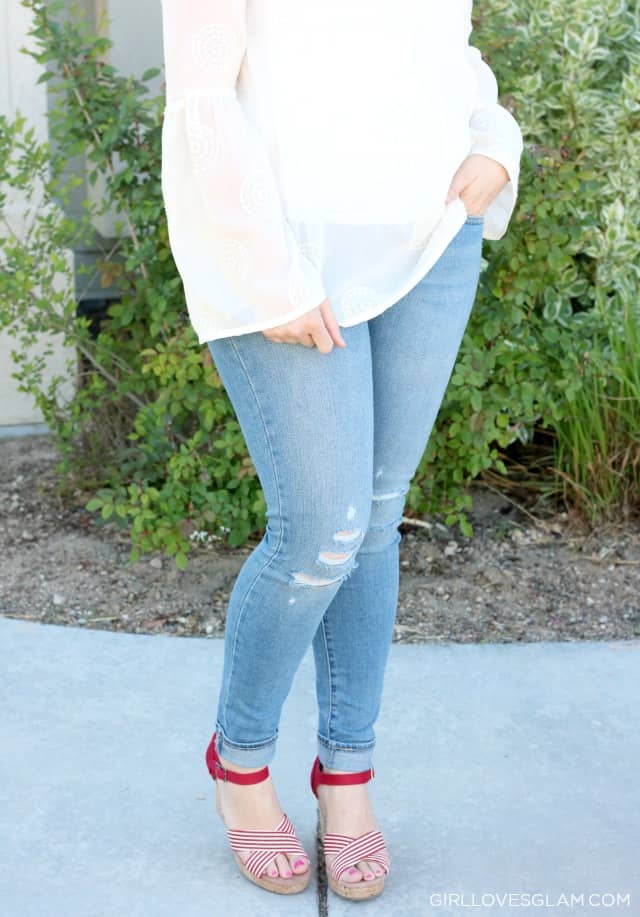 If you only try on or buy one pair of jeans this year, it has got to be the Levi's® 711 Skinny jeans! They are available at Macy's and are only $40. I was so excited to pair these jeans with this new top and new wedges that I got recently. I can't wait to style these jeans with more of my clothes. I think they will look great with several different styles of tops and shoes. I need jeans that can work with many styles because I like so many different styles of clothing. I can't justify purchasing jeans that I can only wear with one type of shirt. I need clothing that I can style several different ways.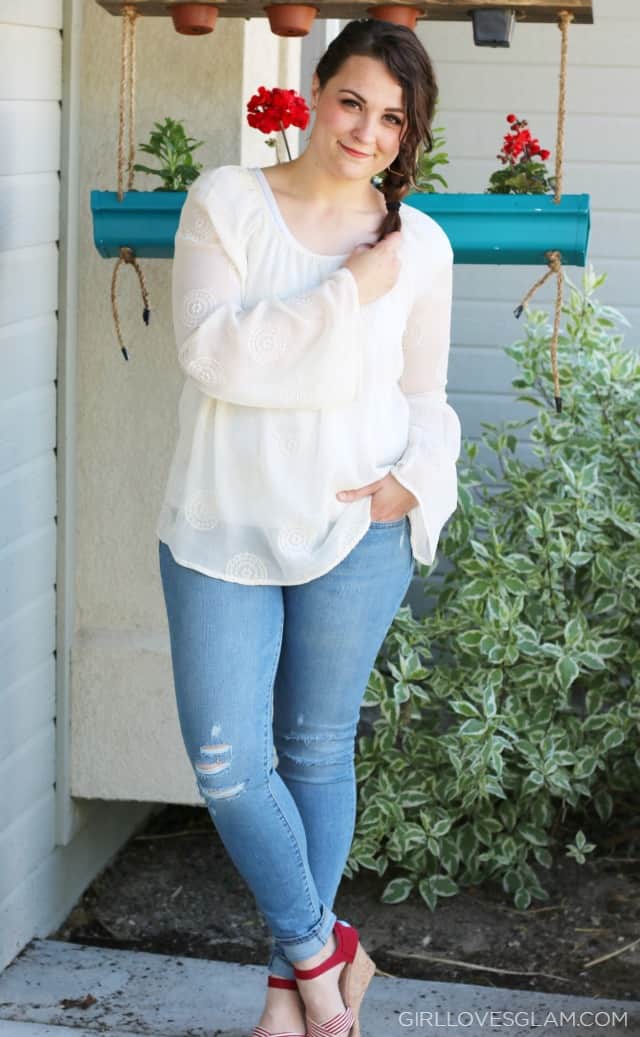 These jeans fit my lifestyle perfectly. We literally took these photos a few minutes before I had to rush to get to a t-ball game. They feel stylish enough to dress up a bit but they are comfortable enough to wear in my everyday life, including cheering at a t-ball game. I was loading baseball equipment in and out of our car, setting up camp chairs at the game, bending over to help put on helmets, and sitting in chairs. I never felt like I was tugging on the jeans to keep them up and I always felt like the jeans were staying in place. Gone are the days of the dreaded mom jeans. These jeans fit my my life as a busy mom while making me feel confident too!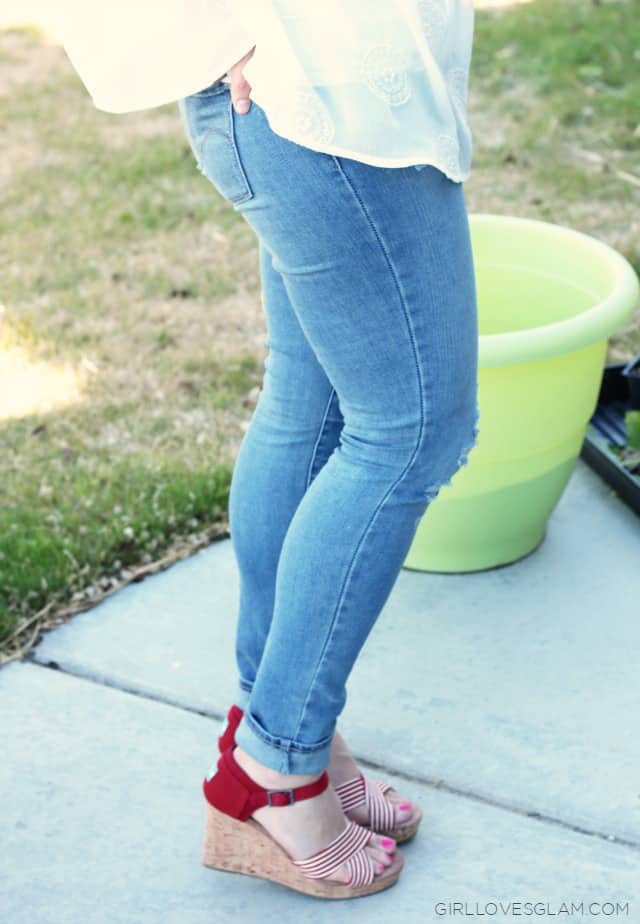 The Levi's® brand is known for their authentic, effortless, cool style. They are a classic brand! I have worn Levi's® jeans my entire life and I love that they have them to fit my body that has changed over time. They have a mid rise, so you don't feel like you are constantly pulling up your pants. They are designed to flatter, hold, and lift all day. Basically my dream in the form of jeans! I got so many compliments when I was wearing these jeans and I couldn't believe how well they fit all day long. You can find the Levi's® 711 Skinny jeans at Macy's and Macys.com so go and try them on for yourself. If you do try them on, tell me about your experience and how they fit you!