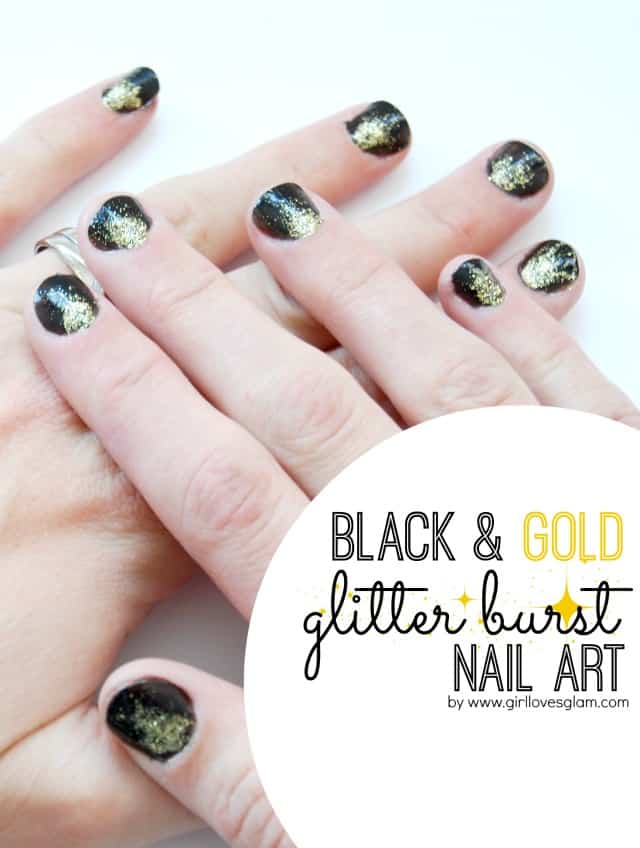 I absolutely love the black and gold trend right now. You can find it on handbags, clothing, home decor, and jewelry! It has become a total winter staple when it comes to styling outfits for me. Another fun way to bring that trend into your wardrobe is by painting your nails with black and gold. Having dressier looking nails is perfect for this time of year with all of the holiday parties and fun winter events there are. The greatest part about this nail art? It is easy! Nail art can often times be pretty tedious, time consuming, and hard. This glitter burst nail art is none of those! It won't take you much longer than it would to just put a plain coat of polish on your nails.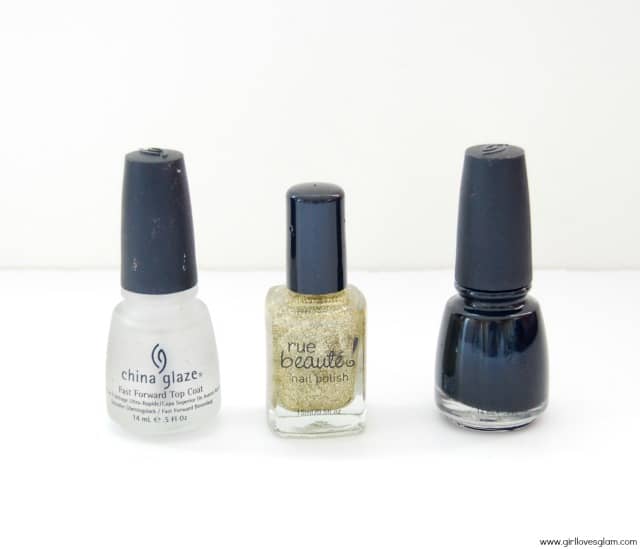 Supplies:
Black fingernail polish
Gold glitter fingernail polish
Clear top coat
Paper towel
This could also be done with any other colors as well. Be as creative as you want!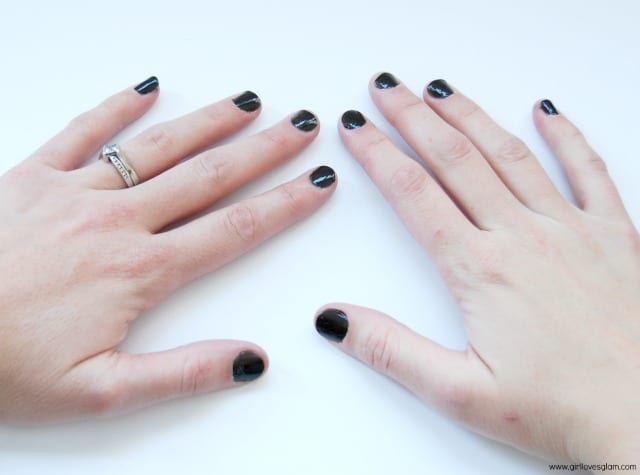 First, paint your fingernails black. Two coats of polish usually looks the best.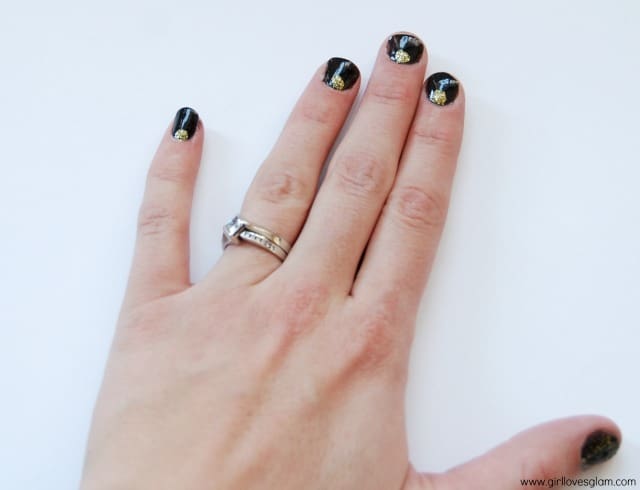 Put a dot of glitter nail polish down on the base of your fingernails. Only do this one hand at a time.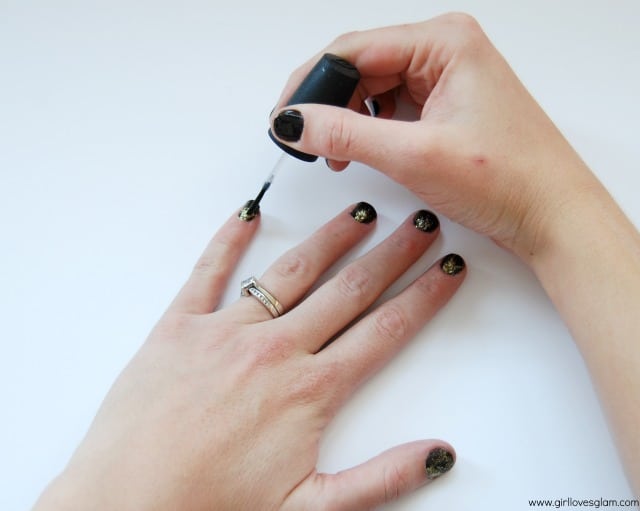 Use the top coat to brush from the dot of glitter polish and brush up onto the rest of your nail. Wipe off polish in between swipes so the glitter polish doesn't get all over the nail. Brush from the base out onto the entire nail so the glitter can spread to the rest of the nail. You want it to look like the glitter is bursting from the base of your nail.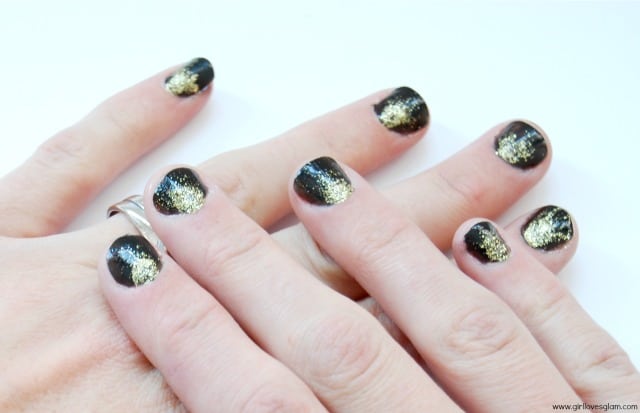 Let the polish dry and top it off with a coat of clear top coat over the entire nail. Your nails will be looking sparkly, festive, and fierce!