This post contains affiliate links.
What do you think? Are eyeshadow palettes worth it? Have you ever owned an eyeshadow palette before?
I am asked pretty often what my thoughts are on eyeshadow palettes and which one that individual should buy. The problem is that there isn't an eyeshadow palette out there that is absolutely perfect for everyone. That's why I created this video… Eyeshadow Palette 101!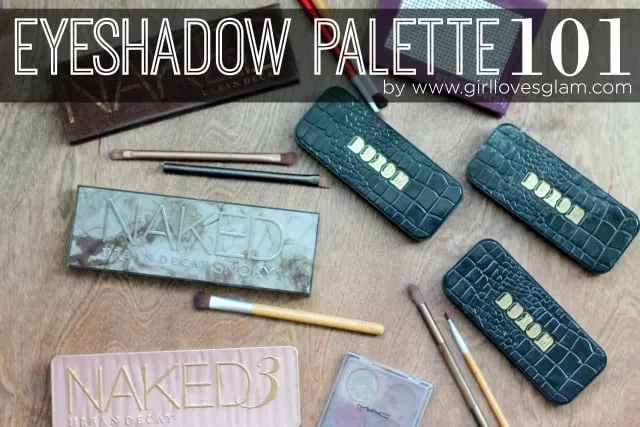 It educates viewers all about my favorite eye shadow palettes, what to look for in a palette, how to create your own palette, and how to choose the palette that is right for you! Go check it out and look for links to each of the palettes I featured below.

Just in case you missed some of the tips in the video, here are the 8 tips I shared. You will have to watch the video to get the details for each of these tips. Consider this your condensed version.
Check the sheen
2 matte shadows to 1 glitter shadow
Use more than one palette
Customize your own palettes
Choose matte colors in custom palettes
Ask yourself if you will use the colors included
Purchase favorite colors in single shadows
Choose the right palette for yourself!
Now, here are the palettes that I featured in the video!
If you are feeling REALLY crazy, you can go for one of the Urban Decay Naked Vaults!
I hope you feel much more educated in the world of eyeshadow palettes and that you will now have the tools you need to find the perfect eyeshadow palette for you. I would love to hear what your favorite eyeshadow palette is!